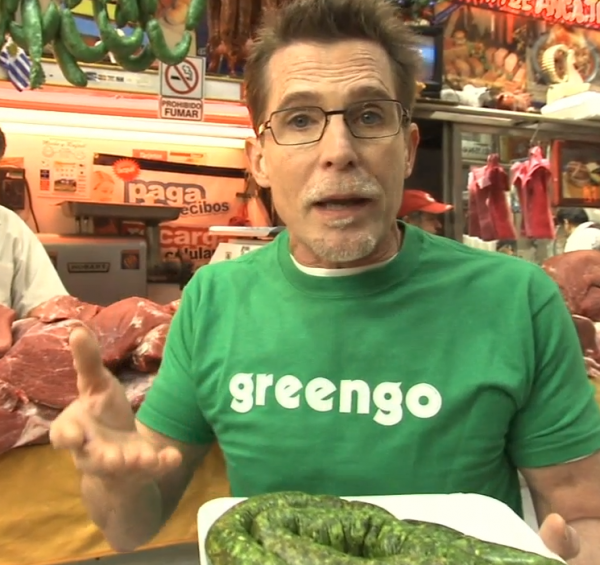 Recipe from Season 7, Mexico—One Plate at a Time
Servings:
1
1/2 pound (3 generous cups)
Ingredients
1

large

fresh poblano chile

1 or 2

fresh serrano chiles,

stemmed and roughly chopped

1

medium bunch of

cilantro, tough lower stems cut off, the leafy part roughly chopped

1 1/2

pounds

ground pork (you'll need pork that's a little fatty—25 to 30%—and preferably coarsely ground)

3

tablespoons

spinach powder (available on the internet)

2

teaspoons

salt
Instructions
Roast the poblano chile directly over a gas flame or 4 inches below a very hot electric broiler, turning regularly until blistered and blackened all over, about 5 minutes for an open flame, about 10 minutes for the broiler. Cool until handleable, rub off the blackened skin, tear open and pull out the stem and seed pod. Quickly rinse to remove any seeds or bits of skin. Roughly chop and scoop into a food processor, along with the serrano(s) and cilantro. Pulse until uniformly chopped, then run the machine until you have a coarse puree.
In a large bowl, combine the pork with the green seasonings, spinach powder, and the salt—your hand is the most efficient utensil for working the seasonings thoroughly into the meat. Cover and refrigerate for several hours before frying to sprinkle over queso fundido, into soups or over huevos rancheros.