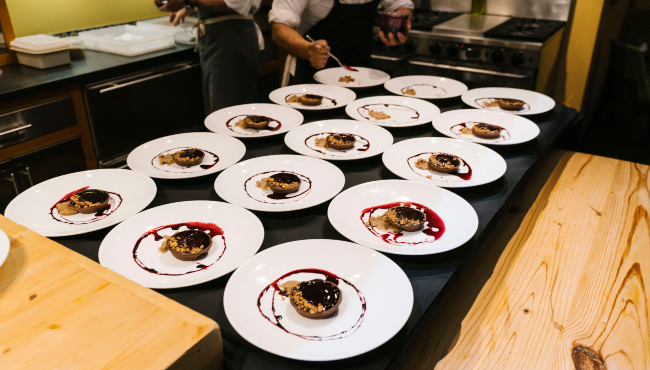 UPDATE: We are NOW BOOKING private events for 2021 👏 Check out the options below, fill out the form with some details and we'll be back in touch ASAP. 
There are many options for private dining at Frontera and Topolobampo: The intimate Library Room (for a private Topolo experience), the festive Morales Room (for a lively Frontera experience) and the brand new La Vista (for a laid-back experience).
And don't forget about 
your
  room—or whatever room it is you'd like us to set up our catering operation.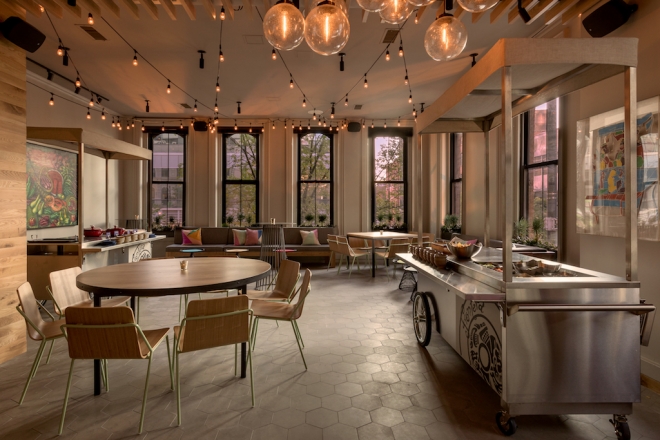 Overlooking the bustling River North neighborhood, La Vista offers mouthwatering street snacks, tacos, seafood, guacamole and a well-stocked tequila and mezcal bar. La Vista is not only super festive, it's also completely flexible: we can accommodate your business meetings, happy hours, cocktail receptions, festive dinners or whatever else you have in mind.
The Library at Topolobampo
Escape into our private quarters, a room lined with over 2000 of Rick's personal cookbooks, where you'll be pampered by your own personal chef for the entire night. Relax and watch as your multi-course Topolobampo meal is prepared for you in the adjacent, newly-renovated test kitchen. We'll bring the wine.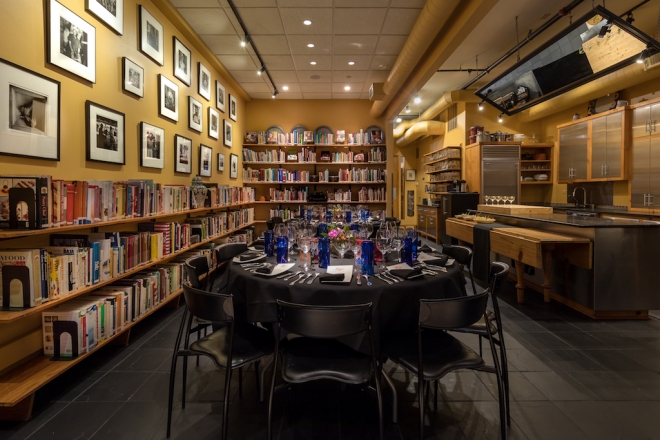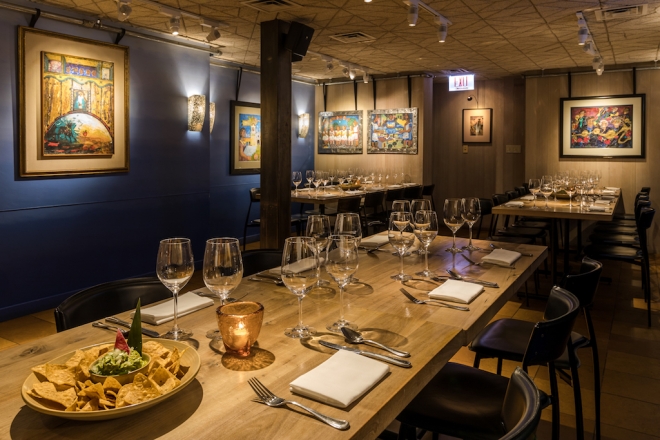 Let's say you want all the energy and life of Frontera Grill, but you want it for a smaller group. We've got a room for that. The Morales Room is filled with the art of namesake Mexican artist Rodolfo Morales, and is a space that's flexible enough to handle any occasion: business meetings, cocktail receptions, festive dinners—or, sometimes, all three.
You know what your next party needs? Some farm-to-table Mexican comfort food. And Xoco is just the restaurant to bring it to you. Taco bar with homemade heirloom corn tortillas? Guacamole party? Churros? Sí, sí and sí. We also have the best lunch box ever.