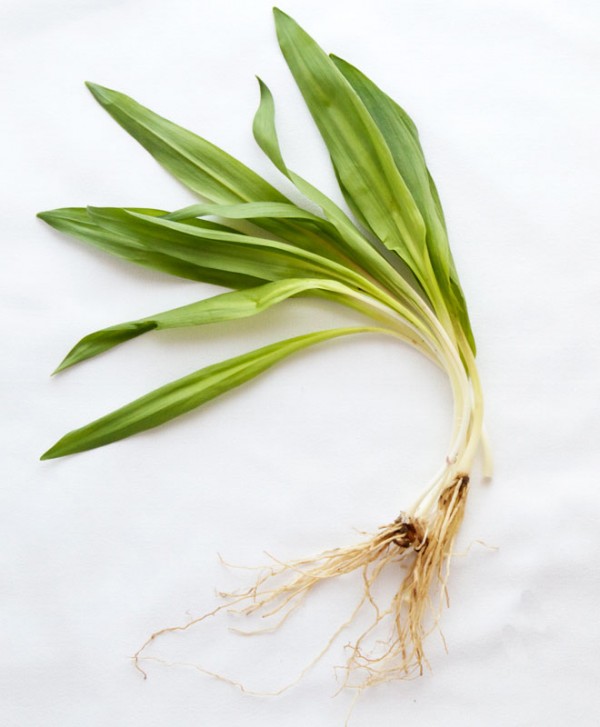 Simmering in olive oil with garlic takes ramps from a springtime delicacy to a year-round condiment.
Ingredients
2

cups

garlic cloves, peeled (from about 5 to 6 heads of garlic)

2

cups

good quality olive oil

3

bunches (about 8 oz)

spring ramps

6

tablespoons

fresh squeezed lime juice

Salt
Instructions
In the bowl of a food processor, finely chop the peeled garlic cloves.
Use a damp towel to gently wipe any dirt off the ramps. With a very sharp knife, slice the ramps across the grain of the bulb—this will protect the delicate herbs from discoloring and oxidizing as quickly. Finely dice both the whites and greens, keep them in separate bowls.
In a small (1- to 2-quart) saucepan set over medium-low heat, warm the olive oil. Add the chopped garlic and whites of the ramps and cook over medium-low until the garlic is soft and slightly toasted, 10 to 12 minutes. Add the ramp greens, lime juice, green chile and 1 1/2 teaspoons salt and let cook for another 2 to 3 minutes. Remove from the heat and let cool to room temperature. Cover and store in the refrigerator, where it will keep for up to 6 months.