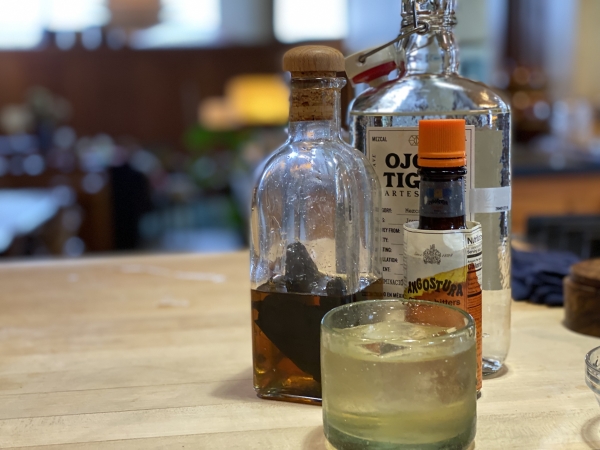 To make Pasilla Syrup, stem and seed 1 pasilla chile and tear into pieces. In a small saucepan combine 1 cup of sugar and 1 cup of water over medium heat. Bring to a simmer, reduce the heat to low and cook for about 10 minutes, stirring to dissolve the sugar. Remove from the heat, cool and pour the syrup (chiles and all) into a storage container.
Ingredients
6 to 10

ice cubes (about 3/4 cup)

2

ounces

mezcal

1/4 to 1/2

ounce

pasilla simple syrup (see note above)

3

dashes

orange bitters
Instructions
Scoop the ice cubes into a cocktail mixing glass, then measure in the mezcal, pasilla syrup and orange bitters. Stir for about 20 seconds to combine, chill and properly dilute the drink. Strain into a 10-ounce rocks glass and serve immediately.