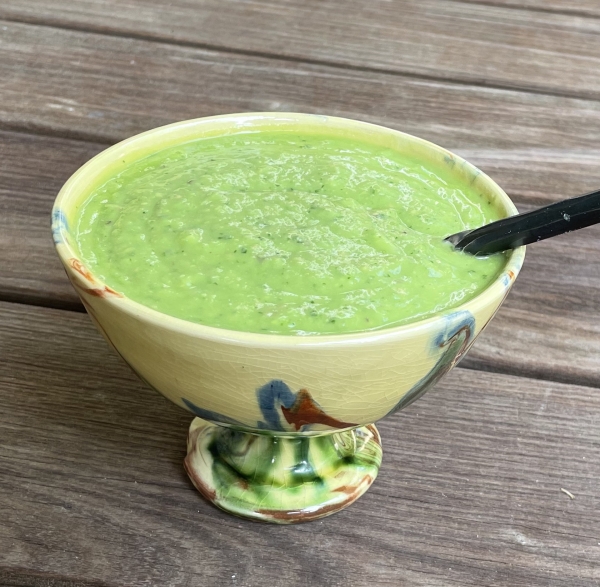 Recipe from Season 7, Mexico—One Plate at a Time and now featured on YouTube in the Rick Bayless Taco Manual.
Ingredients
4

medium (about 8 ounces total)

tomatillos,

husked, rinsed and quartered

1

large

avocado, peeled and halved

Hot green chiles to taste

(I like 2 serranos or 1 jalapeno), stemmed and roughly chopped

1/2 to 2/3

cup (loosely packed)

roughly chopped cilantro

Salt

1/2

medium

white onion

diced and rinsed under cold water
Instructions
Combine tomatillos, chile and cilantro in a blender jar or food processor. Add 1/4 cup water and process to a coarse puree. If using a blender, begin blending on low, at first pulsing to get the mixture moving evenly through the blender blades. Add avocado and blend again until homogenous. Pour into a salsa dish and mix in rinsed white onion. Thin with a little more water if necessary to give the salsa an easily spoonable consistency. Taste and season with salt. Serve right away.