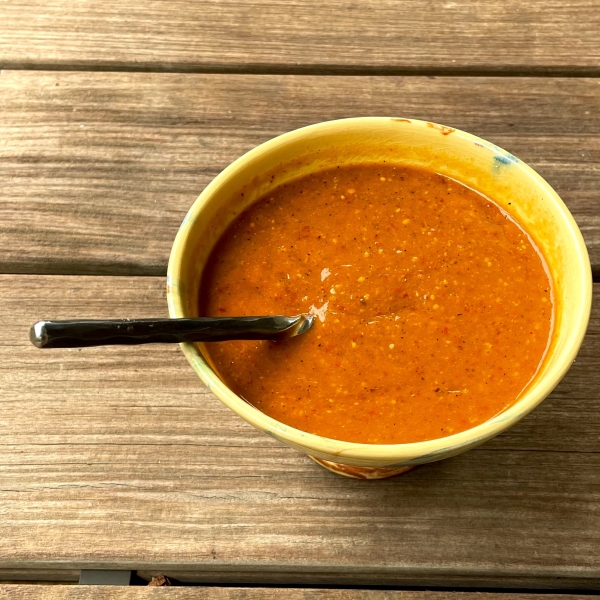 Recipe from Season 6, Mexico—One Plate at a Time
Ingredients
1/2

ounce (about 16)

chile de arbol

6

large garlic cloves, unpeeled

1

pound (10 to 12 medium)

tomatillos,

husked and rinsed

Salt

About 1/2

teaspoon

sugar (optional)
Instructions
In an ungreased skillet set over medium heat, toast the chiles, stirring them around for a minute or so until they are very aromatic (some will have slightly darkened spots on them). Cover with hot tap water and let rehydrate for 30 minutes.
In the same skillet, roast the garlic, turning regularly, until soft and blotchy-dark in places, about 15 minutes. Cool and slip off the papery skin.
Roast the tomatillos on a baking sheet 4 inches below a very hot broiler until darkly roasted, even blackened in spots, about 5 minutes. Flip them over and roast the other side - 4 or 5 minutes more will give you splotchy-black and blistered tomatillos. Cool, then transfer the contents of the baking sheet (including any juices) to a blender or food processor.
Drain the chiles and add them to the tomatillos along with the garlic. Puree, then scrape into a serving dish. Stir in enough water to give the salsa a spoonable consistency, usually about 1/4 cup. Season with salt, usually a scant teaspoon, and the sugar. Refrigerated, the salsa keeps for several days.