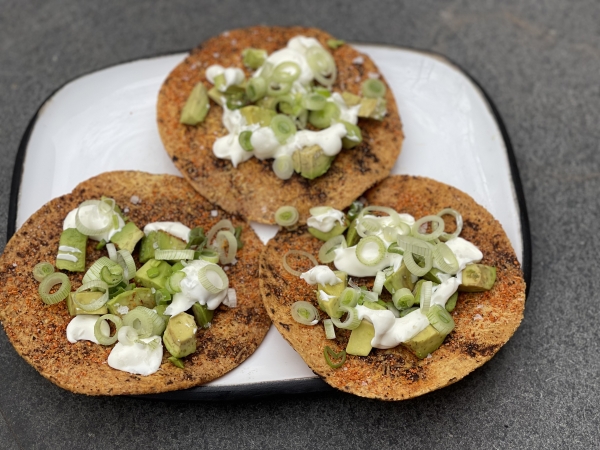 Instructions
Flamin' Hot Chips
Pour about 8 ounces chips (that'll be about 7 cups of the thicker, home-style type) into a large bowl.  Spray them with vegetable or olive oil, tossing them so the chips are coated lightly but evenly.  Next, sprinkle on chipotle or árbol powder, tossing for even distribution, followed by a generous ½ cup grated Parmesan. Even coating is your goal. Spread onto a rimmed baking sheet and bake at 400 degrees until the cheese is melted and bubbly, 5 to 7 minutes. Finally sprinkle with a generous amount of Tajin, tossing to distribute it uniformly.
Flamin' Hot Tostadas
Start with 6 crisp tostadas you've bought from the Mexican grocery story.  Lay them in a single layer on a baking sheet, brush the tops evenly with vegetable or olive oil, sprinkle first with powdered árbol or chipotle chile (be pretty generous if you like things really spicy), then with grated Parmesan cheese (use a heaping tablespoon for each tostada). Bake in a 400-degree oven for about 5 minutes, until the cheese is melted, bubbling and lightly browned.  Sprinkle generously with Tajin.  Cool.
I love to serve these spicy tostadas as an appetizer or snack, finishing each tostada by scattering on ¼ of an avocado (cut into ½-inch pieces), drizzling on a heaping tablespoon of crema or sour cream (thinned with a little milk), then sprinkling on a little chopped green onion.  Cilantro is also an excellent addition.  Season the whole thing with coarse salt and you have a memorable mouthful.