Stuffing, potatoes, turkey, pie. The traditional Thanksgiving lineup doesn't leave a lot of room for soup. But that doesn't mean you shouldn't try to fit it in. A first course of soup can be a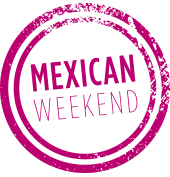 moment of calm before you unleash the crowd to the buffet. And in that moment of calm, you can give thanks. (The "thanks" in Thanksgiving is there for a reason, you know.)
This is a beautiful soup with which to start a major meal, the silky squash spiked with the bite of chile and sweetness of apple. Just a little bit, perhaps served in a teacup, is enough to perk up everybody's tastebuds. And if there's soup leftover for the next day? There's only one thing to do: Bolster it with some shredded turkey.
Kuri (or Butternut or Pumpkin) Soup with Ancho and Apple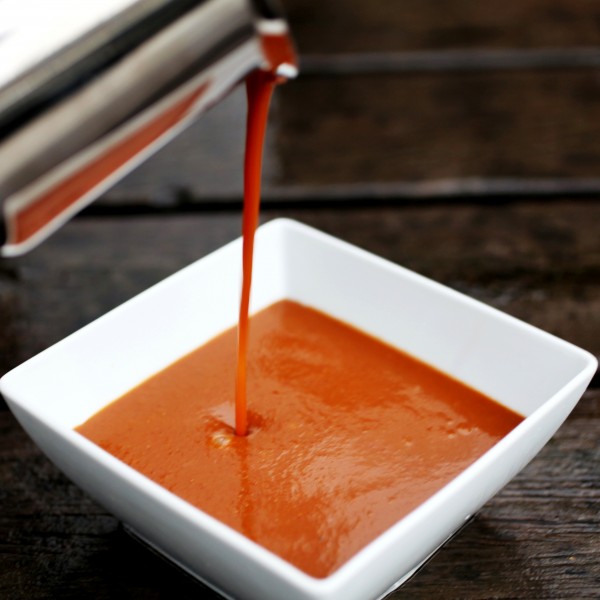 Ingredients
1

medium (3 pound)

kuri squash or sugar (a.k.a. pie) pumpkin OR 1 small (2 pound) butternut

2

tablespoons

butter

1

medium

onion, sliced 1/4-inch thick

1

dried ancho chile,

stemmed, seeded and torn into flat pieces

1

medium apple, cored, peeled and roughly chopped

1/2

teaspoon

black pepper, preferably freshly ground

1/2

teaspoon

cinnamon,

preferably freshly ground Mexican canela

Salt

Sugar
Instructions
Peel the squash or pumpkin, chop off the stem end and cut it in half lengthwise, slicing through the cavity that holds the seeds. Wrap and refrigerate half for another use; from the other half, scoop out the seeds and pull off the stringy fibers that entangle them (if a few remain, that's okay). Scoop the seeds into a small bowl (you should have about ¼ cup) and chop the squash or pumpkin into roughly 1-inch pieces (you should have about 3 cups).
Melt the butter in a medium (3-quart) saucepan set over medium heat. Add the seeds and onion, and cook, stirring frequently, until the onions are richly golden and the seeds have started to brown, about 10 minutes. Add the chile pieces and cook, stirring, for a minute or two, until they are fragrant and lightly toasted. Add the squash (or pumpkin), apple, pepper, cinnamon and 1 quart water. Bring to a boil, then reduce the heat and let the mixture simmer until everything is very tender, about 30 minutes. Ladle into a blender, loosely cover and blend until completely smooth. (A large, high-powered blender like Vitamix works best here; if yours is smaller, blend in batches. An immersion blender, while easy, will barely blend the seeds.) Set a medium-mesh strainer over the pot and pass the soup through. Season with salt (usually about 1 teaspoon) and a little sugar (½ teaspoon or so brings out the flavor of the apple). Serve warm in warm bowls.