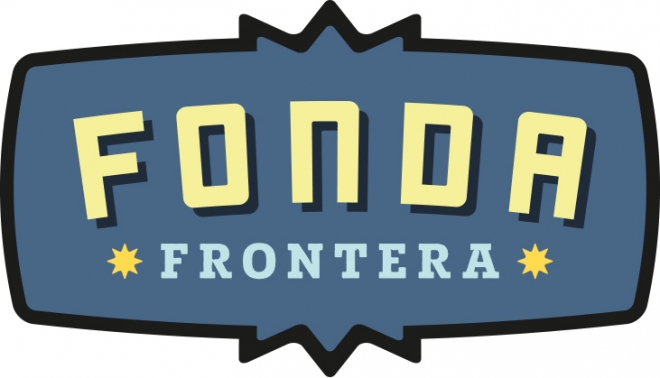 We heard you, Wicker Park. We're leaving the Xoco Bistro name behind and evolving into Fonda Frontera, our Mexico City-inspired neighborhood restaurant.
"Like the fondas in Mexico City — those homey places serving classic, local food — ours is warm and comfortable, and embodies the essence of Frontera: Mexican spirit, local heart," said Chef Rick Bayless. "Our goal is to make Fonda Frontera the best neighborhood Mexican restaurant in the city. It is, after all, in my neighborhood."
The bar at Fonda will retain its robust local craft beer lineup, but our bartenders will be mixing up some pretty delicious new cocktails created by spirits director Jeff Walters. There are craft cocktails (yes, you can get a Topolo margarita), mug cocktails and carafe cocktails, all featuring a wide array of mezcals, tequilas and local spirits. Our wine director, Jill Gubesch, who has created some of the most talked about wine pairings for Topolobampo, is creating a rotating list of standout great value wines.
Chef John Sullivan has introduced a raw seafood bar, rich with ceviche, cocteles and oysters, and added more soul-satisfying entrees from our wood-burning grill and oven — some modern, some classic. All very Mexico City. For the XOCO loyal, we've kept your favorite tortas and caldos on the menu. As ever, our tortilleras will continue hand-pressing and baking tortillas from fresh heirloom Oaxacan corn masa.
Chef Jose Ramirez continues his reign at the pastry kitchen, kicking out vibrant, Mexican-inspired desserts. (Yes, the golden delicious churros are staying on the menu. We're not crazy.) 
And because Fonda loves niños, we've created what we think is the most amazing $6 kids menu anywhere: quesadillas, fideos en mantequilla (toasted Angel Hair noodles tossed in butter and añejo cheese) chicken noodle caldo and more, all served with agua fresca AND churros AND a ramekin of soft-serve ice cream. They'll love it!
Fonda Frontera, 1471 N. Milwaukee Ave. in Wicker Park, opens on Wednesday, Nov. 9. Bring the friends and familia.