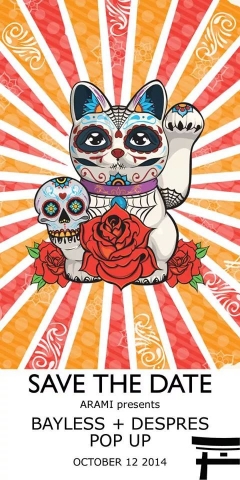 On Sunday, October 12, Frontera and Arami are joining together to create a one-night-only Mexican-Japanese pop-up.
The fun part (well, one of the fun parts): It's something of a family affair. The lead chefs behind the event are Lisa Despres, Topolo's sous chef, and her husband, Fred Despres, who is the chef at Arami.
What does a Mexican-Japanese mashup look like? Think ramen broths with classic pozole toppings, Mexican esquites sprinkled with togarashi, a mushroom taco with Japanese plum sauce, green ceviche hand rolls and green tea tres leches.
The evening costs $75/person and will happen in two shifts: 5pm–6:30pm and 6:30pm–8pm. A cocktail by Frontera's Jay Schroeder is included, and a cash bar will be open all night. Buy your tickets now by navigating to aramichicago.com.