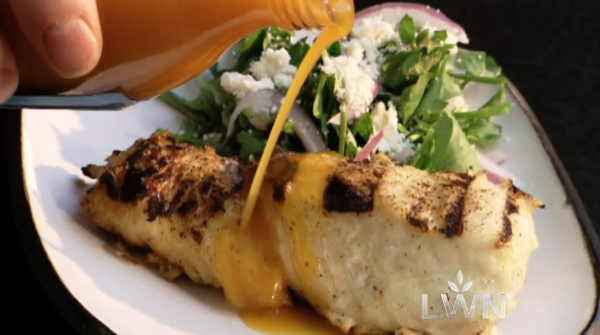 Let's face it: when the habaneros ripen (whether you're growing them or buying them from the farmer's market), there are way more than what most of us can use. I've had luck freezing them whole, but more likely, the abundance will find its way into this hot sauce. It's an orange hot sauce to reflect the color of ripe habaneros, which means that it can be made with the same weight of any orange (even yellow) hot pepper you grow or find at the market. This recipe is straightforward, but feel free to embroider it with spices like cumin, allspice or black pepper. In the refrigerator, this hot sauce will keep for months Recipe from Season 5 of Mexico—One Plate at a Time
Ingredients
6

garlic cloves, unpeeled

1/2

cup

peeled, roughly chopped carrot (you'll need 1 medium carrot)

1/2

cup

roughly chopped white onion (you'll need about half of a small onion)

12

medium (about 5 ounces)

orange habanero chiles,

stemmed

1

cup

apple cider vinegar

About 2

teaspoons

Salt

1/4

teaspoon

Sugar
Instructions
Roast the garlic in a skillet over medium heat, turning regularly until soft and blackened in spots, 10 to 15 minutes. Cool and peel.
In a small saucepan, combine the carrot, onion and habanero chiles with the vinegar and 1 cup water. Partially cover and simmer over medium-low heat until the carrots are thoroughly tender, about 10 minutes. Pour into a blender jar, add the roasted garlic, salt and sugar. Blend until smooth. Thin with a little additional water if you think your hot sauce is too thick. Taste and season with additional salt if you think necessary.
Pour into jars or bottles and store in the refrigerator until you're ready to add some dazzle to a dish.