Share the vibrant flavors of Mexico with the food lover on your list with Frontera Grill, Topolobampo and Xoco gift certificates.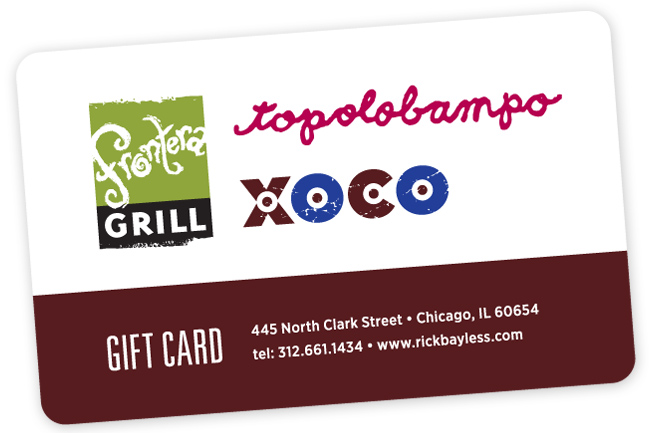 To order your gift cards, email your request to Fabiola James at fjames@fronteragrill.net. Or call our Hospitality Center at 312-661-1434. (Please do not send credit card numbers over email.)
Please note that all sales are final.