TOPOLOBAMPO | 445 NORTH CLARK STREET | CHICAGO |  312-661-1434
LOCATION:
Topolobampo is located on Clark Street, just south of Illinois Avenue, in Chicago's River North neighborhood. Valet parking is available.
ADDRESS:
445 North Clark Street – Chicago, IL 60654
HOURS:

Wednesday: 6:30 p.m. seating
Thursday, Friday & Saturday: 5:30 p.m. & 8:30 p.m. seatings

GIFT  CARDS
Give the gift of Topolo.  SHOP GIFT CARDS HERE
CURRENT MENU
"Treasures from Her Kitchen: Mexico's Groundbreaking Women Chefs & Culinary Doyens"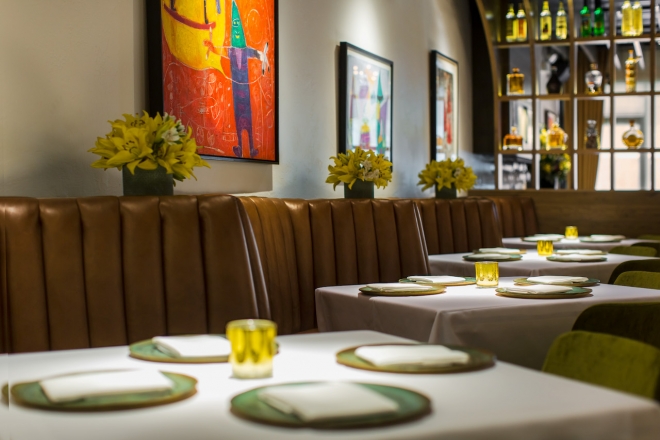 The Topolo experience is back in our beloved dining room. Begin your night with snacks and drinks in our front-room lounge, then move into our main dining room for the complete, Michelin-starred chef's tasting menu experience. Our award-winning wine pairings, plus a reserve spirits list completes the evening. We accommodate dietary restrictions & follow all safety & sanitation protocols, including filtering the air with HEPA filters.
Rick and Deann Bayless, Proprietors
Zach Steen, Chef de Cuisine | Meagan O'Connor, Sous Chef | Jennifer Melendrez, Pastry Chef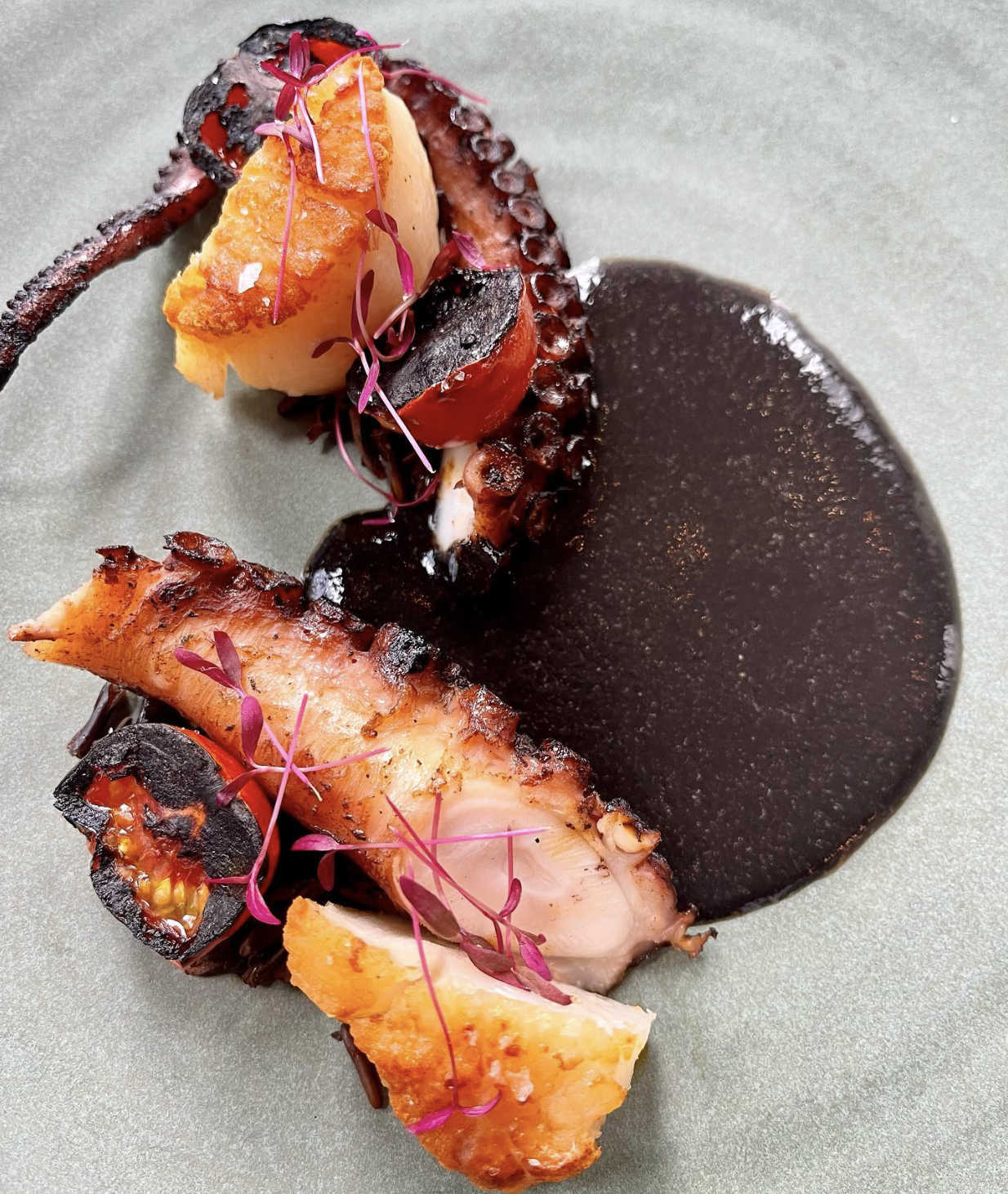 The Pre-Columbian Menu: We lay before you a banquet of native New World flavors: from tomatoes, chiles, corn, beans, squash & chocolate (ingredients now beloved the world over) to avocados, tomatillos, peanuts, pineapple & vanilla. Woven together with Mexico's wild game and abundant seafood, a true feast awaits.
VENISON CARPACCIO Thin-sliced, jalapeño-cured venison, pineapple two ways (charred, infused with hoja santa), creamy avocado, garlic chive sunflower oil, crisp tlayuda.
TAMAL COLADO Polenta-style tamal with duck egg, black beans & amaranth, sauce of heirloom beans & guajillo chiles, charred tatume squash, ramps, herby epazote.
QUAIL, GUASMOLE Pulque-glazed semi-boneless quail stuffed with huitlacoche & nettles, guasmole (toasted guaje seeds, tomatillo, culantro, green chile), fresh morel and lion's mane mushrooms,
wild onion & its flowers.
SCALLOP, OCTOPUS, ANCIENT TINTA SAUCE Grilled octopus and seared scallops, sauce of tomato, rich stock, squid ink and four chiles (ancho, pasilla, arbol, morita), wild rice, charred tomato.
PEANUT CAKE, SWEET CORN CREAM Cake of peanut flour, duck eggs, agave syrup, "creamy" sauce of nixtamalized corn, honey-preserved papaya, blueberries, honey alegría.
CHOCOLATE CAKE, ICE CREAM Chocolate cake (house-ground chocolate, masa harina, chia, agave syrup), velvety guanabana sorbet, prickly pear-chirimoya sauce, agave-glazed pecans, masa tuile.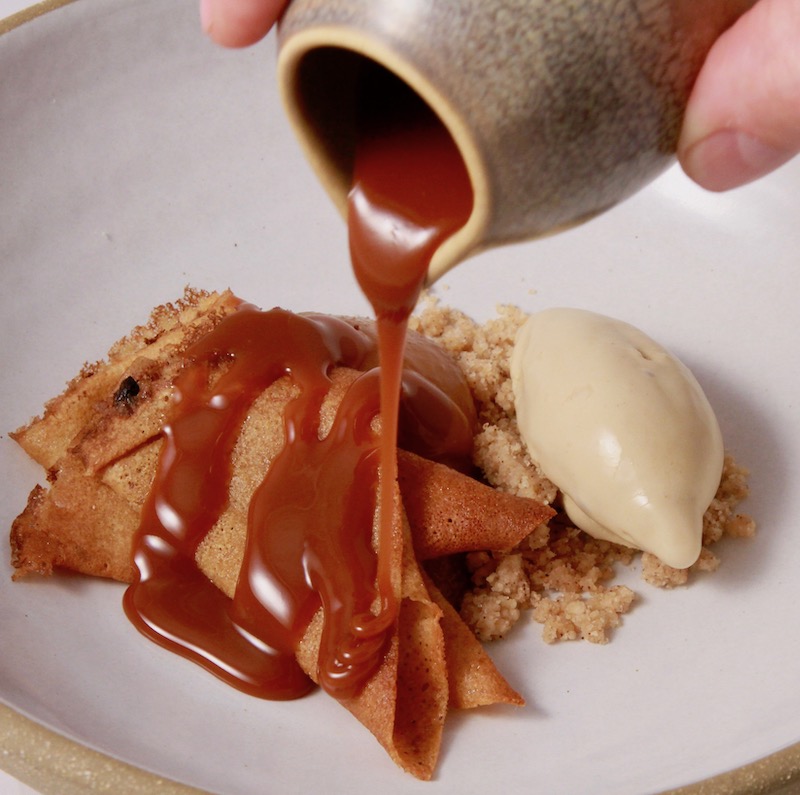 Rick and Deann Bayless opened Topolobampo in 1989, a few years after opening Frontera Grill. The two restaurants were designed to have the same front door, but that would be one of the few things they would share. If Frontera rocks and claps, Topolo is the sleek, artful sister. She's also the more adventurous one.
Outstanding Restaurant Award James Beard Foundation 2017
One Star Michelin Guide, 2011–2021
Outstanding Service nominee James Beard Foundation, 2011–2016
Outstanding Restaurant nominee James Beard Foundation, 2002
Good Food 100 2017-2019
Best New Restaurant Esquire, 1991
4 Stars Chicago Magazine
4 Stars Chicago Tribune
Award of Excellence Wine Spectator,  1990-2019

LET US HOST YOUR NEXT FIESTA!
For a more intimate Topolo experience for your group, consider Topolo's private dining room, The Library. We can accommodate up to 30 guests for magical multi-course meals. It's just one of our three private event rooms at our Clark Street restaurants. For more information see
Topolobampo
445 North Clark Street • Chicago, IL 60654