TOPOLOBAMPO | 445 NORTH CLARK STREET | CHICAGO |  312-661-1434
| | |
| --- | --- |
| LOCATION: | Topolobampo is located on Clark Street, just south of Illinois Avenue, in Chicago's River North neighborhood. Valet parking is available. |
| ADDRESS: | 445 North Clark Street – Chicago, IL 60654 |
| HOURS: | Topolo 2.0 is open for one seating on weeknights (6:30 p.m.) and two seatings on weekends (5:30 p.m. and 8:30 p.m.) |
| GIFTS: | Give the gift of Topolo.  SHOP GIFT CARDS HERE! |
| RESERVATIONS | Reserve your seat in The Library for Topolo 2.0 |

 Download menus in PDF format:

About this menu: The reason our food at Topolobampo tastes unlike any other is the result of three forces.  First, our cooking is deeply rooted in a traditional cuisine that has developed over centuries. Second, it is the expression of our personal vision and experiences—in Mexico, around the United States and throughout the world.  And third—perhaps this is the most important—is that our food reflects our local terroir and the craft of the Midwest farmers we source from.   Yes, it's Mexican.  Yes, it's personal.  And yes, it's local.  Our latest menu is a perfect reflection of that, and we are honored to be able to highlight the farms we source from on each dish.
Rick and Deann Bayless, Proprietors
Zach Steen, Chef de Cuisine | Meagan O'Connor, Sous Chef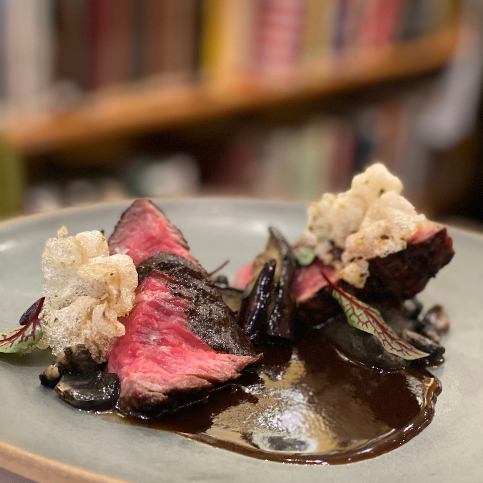 For the next few months Topolobampo (adorned by a star from Michelin & four from both the Tribune & Chicago Magazine) has a new residence. Above the space you've known as Topolo for 3 decades is our most sought-after private dining room: The Library.
We will be welcoming a handful of people at a time (tables of two and four, socially distant) to have the plush Topolo experience, starting with snacks & drinks in the roomy adjacent Vista bar, followed by our 6+ course chef's tasting prepared in front of you.
Our award-winning wine pairings, plus a reserve spirits list completes the evening. We accommodate dietary restrictions & follow all safety & sanitation protocols, including filtering the air with HEPA filters.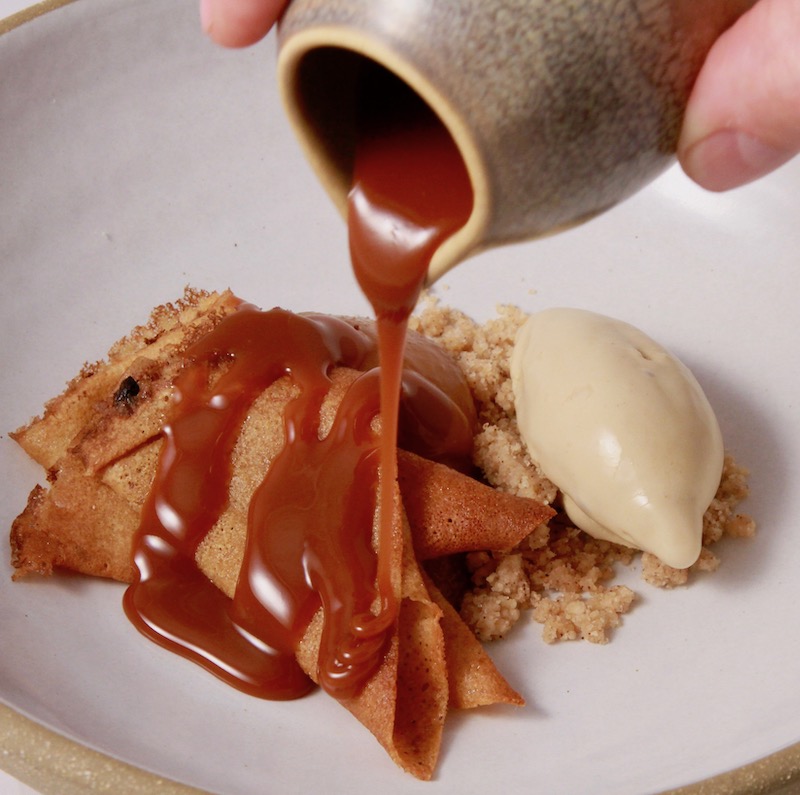 Rick and Deann Bayless opened Topolobampo in 1989, a few years after opening Frontera Grill. The two restaurants were designed to have the same front door, but that would be one of the few things they would share. If Frontera rocks and claps, Topolo is the sleek, artful sister. She's also the more adventurous one.
Outstanding Restaurant Award James Beard Foundation 2017
1 Star Michelin Guide, 2011–2019
Outstanding Service nominee James Beard Foundation, 2011–2016
Outstanding Restaurant nominee James Beard Foundation, 2002
Good Food 100 2017-2019
Best New Restaurant Esquire, 1991
4 Stars Chicago Magazine
4 Stars Chicago Tribune
Award of Excellence Wine Spectator,  1990-2019

LET US HOST YOUR NEXT FIESTA!
For a more intimate Topolo experience for your group, consider Topolo's private dining room, The Library. We can accommodate up to 30 guests for magical multi-course meals. It's just one of our three private event rooms at our Clark Street restaurants. For more information see
Topolobampo
445 North Clark Street • Chicago, IL 60654