TOPOLOBAMPO | 445 NORTH CLARK STREET | CHICAGO |  312-661-1434
LOCATION:
Topolobampo is located on Clark Street, just south of Illinois Avenue, in Chicago's River North neighborhood. Valet parking is available.
ADDRESS:
445 North Clark Street – Chicago, IL 60654
HOURS:

Wednesday: 6:30 p.m. seating
Thursday, Friday & Saturday: 5:30 p.m. & 8:30 p.m. seatings

GIFT  CARDS
Give the gift of Topolo.  SHOP GIFT CARDS HERE
VAX POLICY
Our restaurants will be following local health guidelines and requiring proof of vaccination for all guests ages 5 and over. DETAILS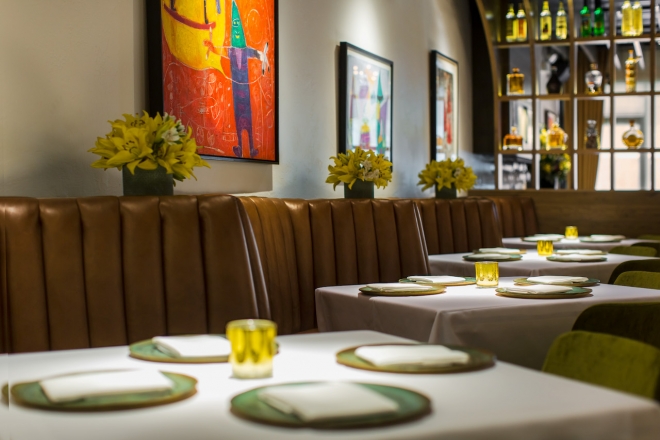 The Topolo experience is back in our beloved dining room. Begin your night with snacks and drinks in our front-room lounge, then move into our main dining room for the complete, Michelin-starred chef's tasting menu experience. Our award-winning wine pairings, plus a reserve spirits list completes the evening. We accommodate dietary restrictions & follow all safety & sanitation protocols, including filtering the air with HEPA filters.
Rick and Deann Bayless, Proprietors
Zach Steen, Chef de Cuisine | Meagan O'Connor, Sous Chef | Jennifer Melendrez, Pastry Chef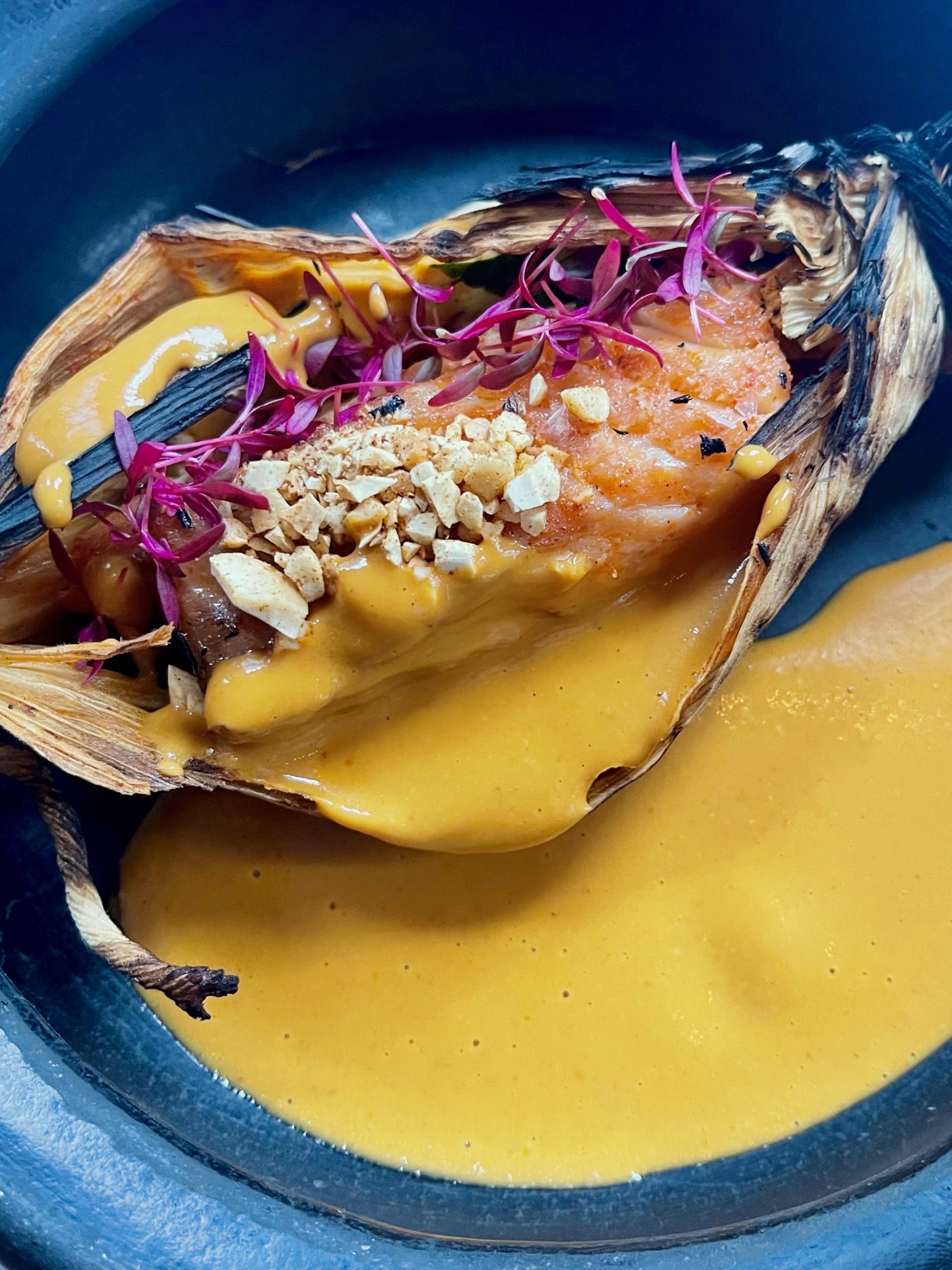 Join us for our newest tasting menu, a celebration of Mexico's vintners and distillers.
Casa Magoni Winery Salpicón, Flavors of Baja – Washington mussels, Florida pink shrimp, tender Spanish octopus, wine-infused kennebeck potatoes, 3-herb dressing (Baja olive oil, champagne vinegar, rosemary, parsley, cilantro), serrano chile, olives.
Cruz del Fuego Mezcal Yellow Fava Bean Soup – slow-cooked yellow favas, roasted poblano, mezcal-braised radish, Perigord black truffle, aged Bola Roja goat cheese, mint.
Adobe Guadalupe Winery Mextlapique – corn husk-roasted black cod, garlicky kale, luxurious cashew pipian (guajillo & ancho chiles, peanuts, red wine, cinnamon, black pepper).
Del Maguey Mezcal Mole de Olla – crispy smoked shortrib, rich red chile-laced pan juices, roasted chayote, grilled green beans, bone marrow masa dumplings, mezcal-infused xoconostle (sour prickly pear).
Casa de Piedra Winery, D'Aristi Liqueurs Edam, Cherries, Sour Cream – Edam cheesecake, red wine cherries,  salted sour cream ice cream, toasted almonds, crispy Edam.
Paoloni Winery, Xila Liqueur, Wahaka Mezcal Guava Mousse Cake – hazelnut cake topped with guava mousse (cinnamon,  orange), chocolate sauce, toasted meringue, sal de gusano,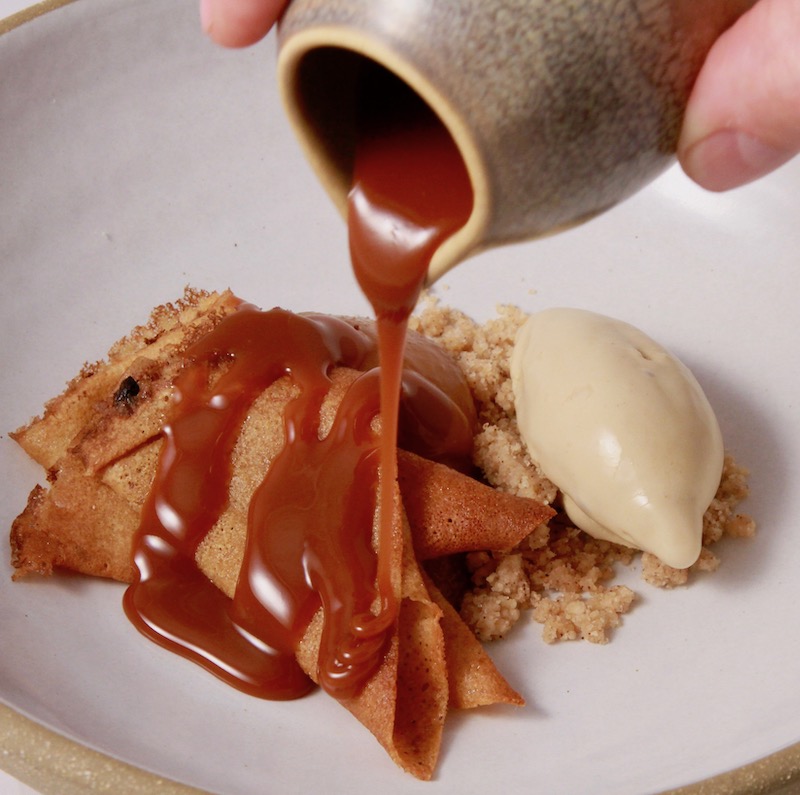 Rick and Deann Bayless opened Topolobampo in 1989, a few years after opening Frontera Grill. The two restaurants were designed to have the same front door, but that would be one of the few things they would share. If Frontera rocks and claps, Topolo is the sleek, artful sister. She's also the more adventurous one.
Outstanding Restaurant Award James Beard Foundation 2017
1 Star Michelin Guide, 2011–2020
Outstanding Service nominee James Beard Foundation, 2011–2016
Outstanding Restaurant nominee James Beard Foundation, 2002
Good Food 100 2017-2019
Best New Restaurant Esquire, 1991
4 Stars Chicago Magazine
4 Stars Chicago Tribune
Award of Excellence Wine Spectator,  1990-2019

LET US HOST YOUR NEXT FIESTA!
For a more intimate Topolo experience for your group, consider Topolo's private dining room, The Library. We can accommodate up to 30 guests for magical multi-course meals. It's just one of our three private event rooms at our Clark Street restaurants. For more information see
Topolobampo
445 North Clark Street • Chicago, IL 60654