TOPOLOBAMPO | 445 NORTH CLARK STREET | CHICAGO |  312-661-1434
LOCATION:
Topolobampo is located on Clark Street, just south of Illinois Avenue, in Chicago's River North neighborhood. Valet parking is available.
ADDRESS:
445 North Clark Street – Chicago, IL 60654
HOURS:
Lunch
: Tuesday–Friday 11:30am–2pm
Dinner
: Tuesday–Thursday 5:30–9:30pm
 Friday, Saturday 5:30–10:30pm
GIFTS:
Give the gift of Topolo.  SHOP GIFT CARDS HERE!
RESY:
RESERVATIONS ARE RECOMMENDED.
We recommend making your reservations 8-10 weeks in advance Contact the restaurant at (312) 661-1434, or use the button below.
Topolobampo's dinner menus is organized under two tasting menus. We offer the "Mexican Icons" menu in five- and seven-course options, as well as The Perfect Seven, our showcase seven-course tasting menu. Our chefs can always accommodate vegan and vegetarian guests.

 Download menus in PDF format:

TOPOLO SUNSHINE Weeknights only thru March 19
Rick and Deann Bayless, Proprietors
Zach Steen, Chef de Cuisine | Elissa Narow, Pastry Chef

Topolobampo accepts reservations for all size parties. We recommend making your reservations 8-10 weeks in advance. To reserve your table, please use the "Book Now"  button below, or call us at 312-661-1434.
Info on our intimate "Library Series at Topolo" can be found here. 
Give the gift of Topolo Icon dishes!  SHOP HERE!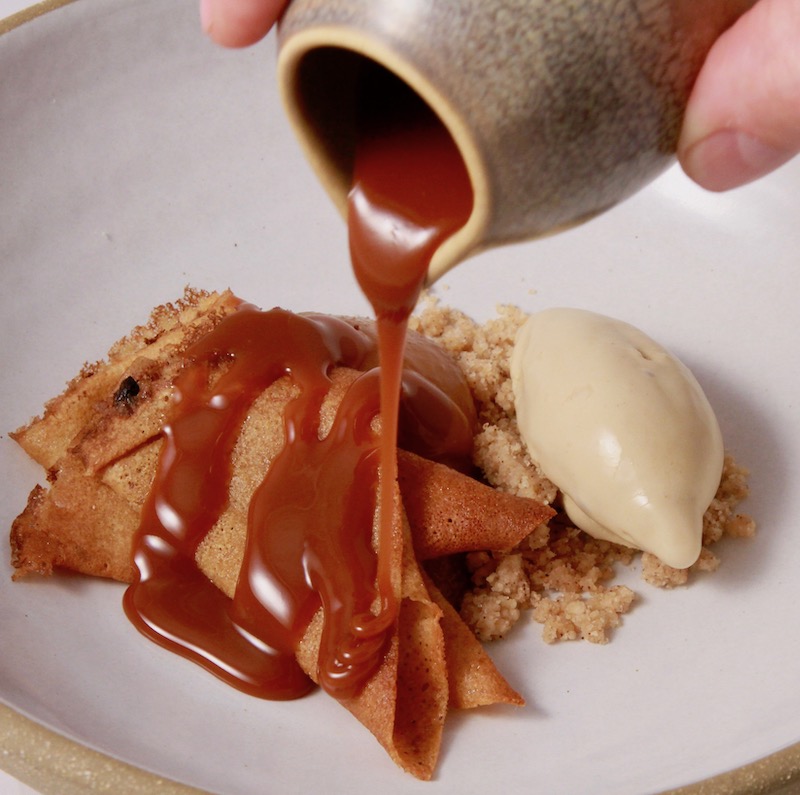 Rick and Deann Bayless opened Topolobampo in 1989, a few years after opening Frontera Grill. The two restaurants were designed to have the same front door, but that would be one of the few things they would share. If Frontera rocks and claps, Topolo slinks. She is the quiet, sleek, classy sister. She's also the more daring one.
Topolo's food has always been contemporary, and it becomes more so every year. Now  30 years old, our dinner menu is divided not into appetizers and entrees but rather into two chef-selected tasting menus – the five- or seven-course "Topolo Classics" and showcase seven-course "Perfect 7" experience.
Outstanding Restaurant Award James Beard Foundation 2017
1 Star Michelin Guide, 2011–2017
Outstanding Service nominee James Beard Foundation, 2011–2016
Outstanding Restaurant nominee James Beard Foundation, 2002
Good Food 100 2017-2019
Best New Restaurant Esquire, 1991
4 Stars Chicago Magazine
Award of Excellence Wine Spectator,  1990-2019

LET US HOST YOUR NEXT FIESTA!
For a more intimate Topolo experience for your group, consider Topolo's private dining room, The Library. We can accommodate up to 30 guests for magical multi-course meals. It's just one of our three private event rooms at our Clark Street restaurants. For more information see
Topolobampo
445 North Clark Street • Chicago, IL 60654