TOPOLOBAMPO | 445 NORTH CLARK STREET | CHICAGO |  312-661-1434
LOCATION:
Topolobampo is located on Clark Street, just south of Illinois Avenue, in Chicago's River North neighborhood. Valet parking is available.
ADDRESS:
445 North Clark Street – Chicago, IL 60654
HOURS:
Wednesday: 6:30 p.m. seating
Thursday, Friday & Saturday: 5:30 p.m. & 8:30 p.m. seatings
GIFT  CARDS
Give the gift of Topolo.  SHOP GIFT CARDS HERE
CURRENT MENU
Your Riviera Maya Beach Vacation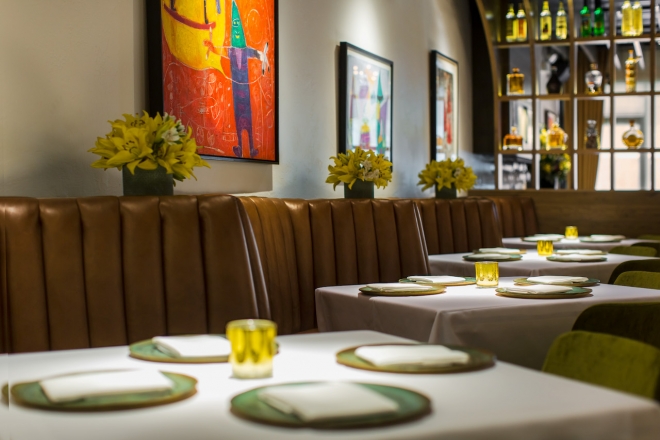 The Topolo experience is back in our beloved dining room. Begin your night with snacks and drinks in our front-room lounge, then move into our main dining room for the complete, Michelin-starred chef's tasting menu experience. Our award-winning wine pairings, plus a reserve spirits list completes the evening. We accommodate dietary restrictions & follow all safety & sanitation protocols, including filtering the air with HEPA filters.
Rick and Deann Bayless, Proprietors
Meagan O'Connor, Chef de Cuisine || Jennifer Melendrez, Pastry Chef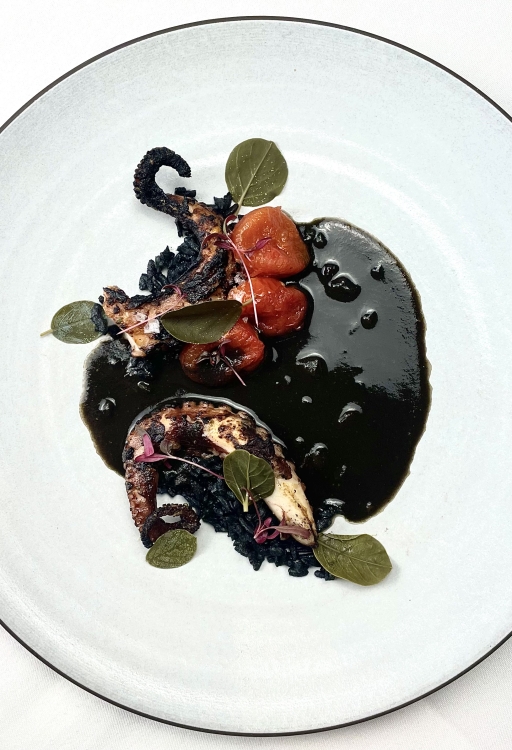 Your Riviera Maya Beach Vacation • It's the time of year we all want escape the cold, soak up the sun, feel our feet in the sand.  So let us take you on a delicious journey through the Riviera Maya, Mexico's most popular beach vacation destination.
Crudo de Kampachi • Torched Baja kampachi, confit fingerling potatoes, pickled jalapeños, green olive vinaigrette with Baja olive oil, avocado mousse, hoja santa, lemon basil. 
Huevo Ahumado, Sikil Pak • Soft-boiled quail egg dusted with cured sour orange, sikil pak (pumpkinseeds, tomato, roasted chile, epazote), kohlrabi salad, truffle, smoke.
Pulpo en su Tinta • Wood-grilled Spanish octopus, "tinta" sauce (tomato, onion, squid ink, white wine, bay), black rice, oven-roasted tomatoes, caper leaves.
Cochinita Pibil • Gunthorp Farms suckling pig slow-cooked with achiote in banana leaves, grill-roasted loin, longaniza sausage, smooth black beans, pickled red onion, habanero.
Mamey, Crema con Pixtle • Mamey sorbet, organic cream whipped with mamey pit, toasted pine nuts, wild rice "gustanitos."
Milcrepas de Mango • Creamy mango mousse crepe cake, white chocolate-guajillo ganache, caramelized almonds, guajillo-flecked tuile.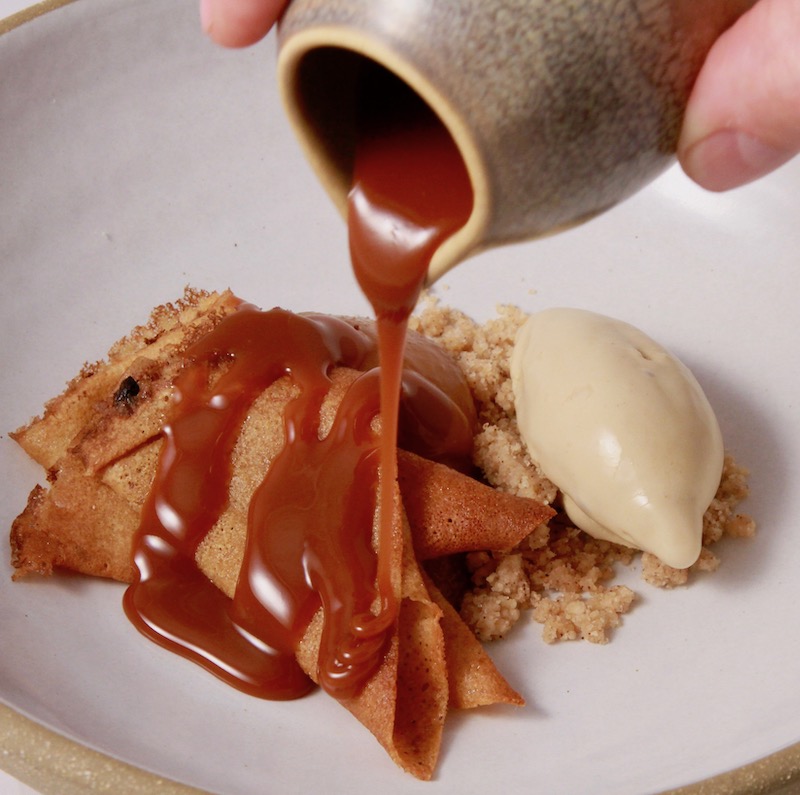 Rick and Deann Bayless opened Topolobampo in 1989, a few years after opening Frontera Grill. The two restaurants were designed to have the same front door, but that would be one of the few things they would share. If Frontera rocks and claps, Topolo is the sleek, artful sister. She's also the more adventurous one.
Outstanding Restaurant Award James Beard Foundation 2017
One Star Michelin Guide, 2011–2021
Outstanding Service nominee James Beard Foundation, 2011–2016
Outstanding Restaurant nominee James Beard Foundation, 2002
Good Food 100 2017-2019
Best New Restaurant Esquire, 1991
4 Stars Chicago Magazine
4 Stars Chicago Tribune
Award of Excellence Wine Spectator,  1990-2019
LET US HOST YOUR NEXT FIESTA!
For a more intimate Topolo experience for your group, consider Topolo's private dining room, The Library. We can accommodate up to 30 guests for magical multi-course meals. It's just one of our three private event rooms at our Clark Street restaurants. For more information see
Topolobampo
445 North Clark Street • Chicago, IL 60654