445 NORTH CLARK STREET, CHICAGO ILLINOIS |  312-661-1434
LOCATION:
Topolobampo is located on Clark Street, just south of Illinois Avenue, in Chicago's River North neighborhood. Valet parking is available.
ADDRESS:
445 North Clark Street
Chicago, IL 60654-4682
PHONE:
(312) 661-1434
HOURS:
Lunch
Tuesday–Friday 11:30am–2pm
Dinner
Tuesday–Thursday 5:30–9:30pm
Friday, Saturday 5:30–10:30pm
Topolobampo is closed on Sundays and Mondays.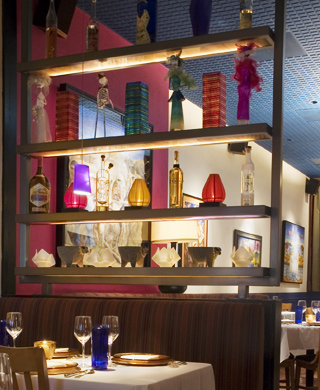 Topolobampo's dishes are organized under 8 categories, such as "vibrant," "soulful" and "enchanting." Guests choose from these categories to create their own three-, five- or seven-course tasting menus. A fourth option, The Perfect Seven, gives guests a seven-course meal chosen by the chefs.

 Download menus in PDF format:
Rick and Deann Bayless, Proprietors
Andres Padilla, Chef de Cuisine | Jennifer Melendrez, Pastry Chef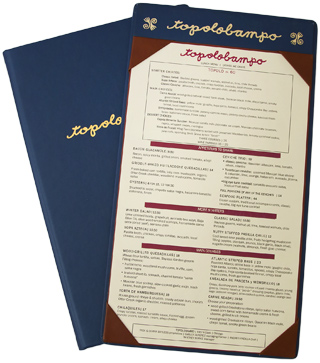 Topolobampo accepts reservations for all size parties. We recommend making your reservations 8-10 weeks in advance. To reserve your table, please use the form at right, visit us on OpenTable or call us at 312-661-1434.
Private Dining and Catering options are available at Topolobampo. For more information and reservations, contact Dana Armon at darmon@fronteragrill.net or 312-334-3662.

"Possibly the most elegant and serious Mexican restaurant in the country." — Florence Fabricant, The New York Times
"Rick Bayless is forever foraging in remote nooks of Mexico and in the kitchens of its most creative chefs to bring back incomparable new dishes." — Chicago Magazine
"Astonishing." — The Chicago Tribune
Rick and Deann Bayless opened Topolobampo in 1989, a few years after opening Frontera Grill. The two restaurants were designed to have the same front door, but that would be one of the few things they would share. If Frontera rocks and claps, Topolo slinks. She is the quiet, sleek, classy sister. She's also the more daring one.
Topolo's food has always been contemporary, and it becomes more so every year. Now almost 25 years old, our menu is divided not into appetizers and entrees but rather into categories like "soulful," "vibrant" and "luxurious." You can have all of those experiences, or you can choose just one. At Topolo, we don't dictate what kind of experience you have, so long as you have a good one.
Best New Restaurant
Esquire, 1991
4 Stars
Chicago Magazine
1 Star
Michelin Guide, 2011–2015
Award of Excellence
Wine Spectator,  1990-2011
Outstanding Service nominee
James Beard Foundation, 2011–2013
Outstanding Restaurant nominee
James Beard Foundation, 2002
3-Star Green Certification
Green Restaurant Association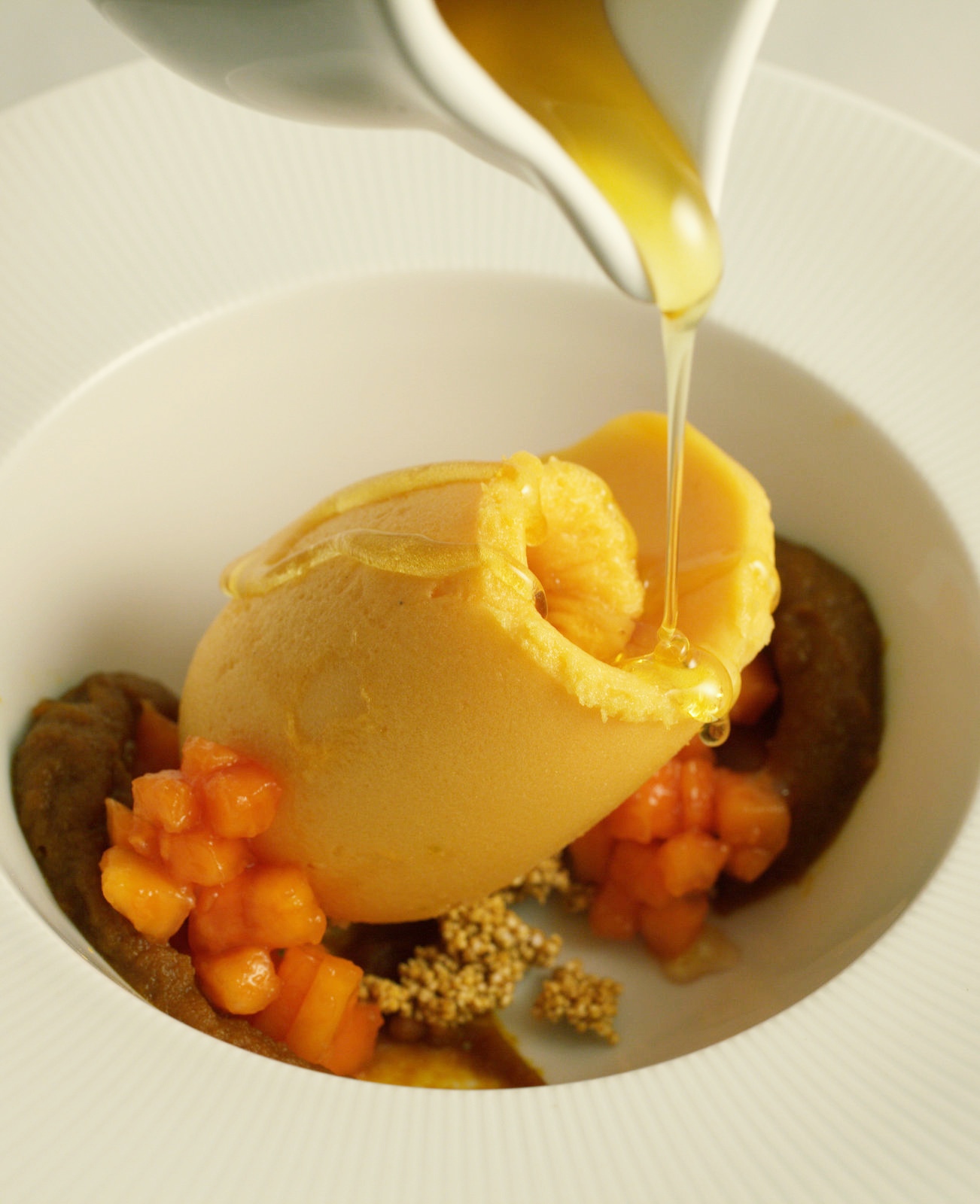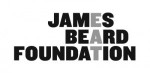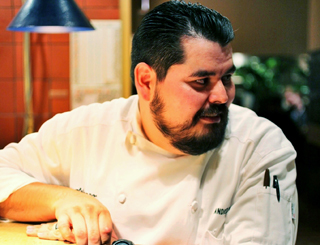 ANDRES PADILLA
CHEF DE CUISINE
Andres joined Topolobampo as a sous chef in 2008; in 2012, he was named chef de cuisine. An alum of Douglas Rodriguez's DeLaCosta, Padilla owes his addiction to Mexican food to his grandmother. "She always made delicious renditions of what her mother and grandmother made for her," he says.
Twitter @andresmpadilla 
JEFF KANE WITZIG
MANAGER
Jeff came to Topolobampo after a long tenure at Chicago's Berghoff restaurant. He has a knack for building a high-functioning team from a group of talented individuals, and he's passionate about food and beverage pairings. Both of these traits found a welcome home at Topolo. When he's not working, you can usually find Jeff reading a good book. Twitter @jitzig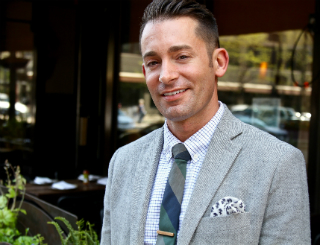 BOBBY ROGERS
GENERAL MANAGER
The magical ritual of gathering at the table, where memories are made and laughs are shared, drew Bobby Rogers to Frontera. After a decade of experience with Chicago's famed Lettuce Entertain You restaurants, our nattily dressed general manager is ready deliver your perfect night out at Frontera, Topolobampo and XOCO.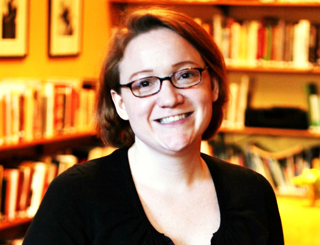 WHITNEY BURKE
DAYTIME MANAGER
Whitney started as a server with Frontera in 2006. She took over the daytime operations of Frontera and Topolo in 2013, adding to both rooms her southern hospitality (and distinctive drawl). She's an expert on giving you the exact lunch experience you want: long and leisurely, or fast and focused.
Twitter @frontera_grill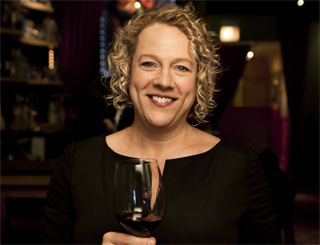 JILL GUBESCH
WINE DIRECTOR
The challenge issued to Jill in 2001 was brief but not simple: break the beer and margarita mold. Since then she's traveled to the world's best wine regions and industry summits, always returning with a wealth of knowledge (and some seriously great wine) to compliment our Mexican menus. Dining critics call her picks "unerring" and "spot-on." Jill just calls them another fun day at work.
Twitter @jilwino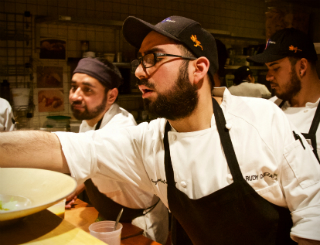 RUDY QUEZADA
SOUS CHEF
Yes, Rudy says, we cook Mexican food at Topolo. But his inspiration comes from all over the world. A veteran of XOCO, Rudy has quickly ascended to become the sous chef of Topolo, where he says sometimes simple is better. "Applying something simple on a dish can be better than something crazy…Still, there's plenty of crazy.)

Twitter @topolochicago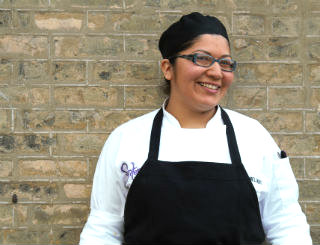 JENNIFER MELENDREZ
PASTRY CHEF
Thanks to an after-school cooking class, Jennifer knew from a young age that she wanted to be a pastry chef.  After attending Washburne Culinary Institute, she interned at Blackbird and then landed with the Frontera family, where she continues to dazzle with amazing after-dinner delights.
Instagram jen.melen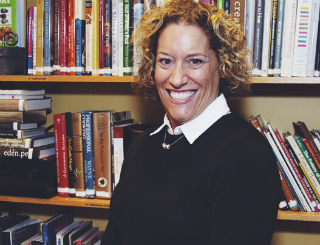 DANA ARMON
DIRECTOR OF SPECIAL EVENTS
If there's one thing Dana Armon loves more than going to parties, it's planning parties. Together with our Private Events Culinary Team, she'll seamlessly create your perfect event in the The Library—Rick's private test kitchen that contains his personal cookbook collection—or the Morales Room, filled with art work from Mexican master Rodolfo Morales. Looking to bring the fiesta home? She can help with that, too.
Topolobampo
445 North Clark Street
Chicago, IL 60654