RIVER NORTH: 449 NORTH CLARK STREET  |  WICKER PARK: 1471 NORTH MILWAUKEE AVENUE
XOCO RIVER NORTH
ADDRESS:
449 North Clark Street (enter on Illinois)
Chicago, IL 60654
HOURS:
Tuesday–Thursday 8:00am-9:00pm
Friday & Saturday 8:00am-10:00pm
Closed Sunday & Monday
XOCO BISTRO
ADDRESS:
1471 North Milwaukee Avenue
Chicago, IL 60622
HOURS:
Tuesday–Thursday 11:00am-10:00pm
Friday 11:00am-11:00pm
Saturday 9:00am-11:00pm
Sunday 9:00am-8:00pm
Closed Monday
Xoco does not accept reservations.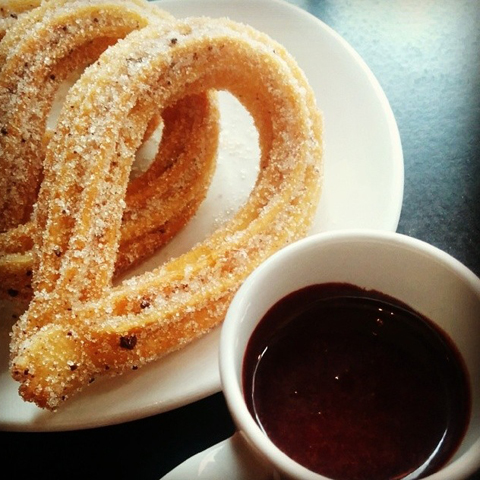 Download menu in PDF format:
XOCO RIVER NORTH:
Breakfast, Lunch and Dinner Menu
Beer Menu
Xoco River North serves made-to-order breakfast from 8am-10am and on-the-go breakfast until 11am. Tortas and caldos start at 10am. Chocolate and churros are served all day.  Our seasonal craft beers change throughout the year.
XOCO WICKER PARK:
Brunch, Lunch and Dinner Menu
Beer Menu
Xoco Wicker Park serves tortas, caldos and classic Mexican comfort food starting at 11am. We serve brunch on Saturdays and Sundays from 9am until 2pm. Chocolate and churros are served all day.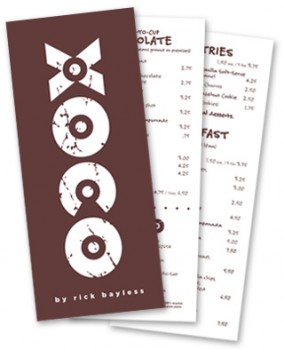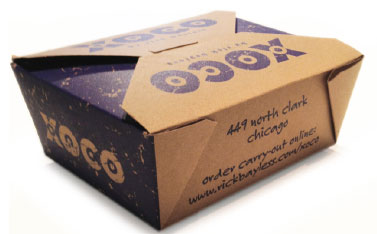 It's phenomenally easy (and even fun!) to place pick-up orders for Xoco—just click the button below, or download the Xoco app from iTunes or Google Play. 
Breakfast orders can be picked up from 8am–10am; lunch and dinner orders are available from 10am until close. Please allow 30 minutes for tortas and caldos; snacks, desserts and breakfast items are even quicker. For larger orders ($75 and above) please allow 1 hour.
Planning to order for a large group? Don't know what a torta is? Email our managers: Arthur Mullen at Xoco River North (amullen@fronteragrill.net) or Nick Taylor at Xoco Wicker Park (ntaylor@fronterahospitality.com).
"Insanely good." —Phil Vettel, Chicago Tribune
Xoco—pronounced "SHO-ko"—is the Aztec word for "little sister." But there's nothing little about Xoco's bold Mexican marketplace flavors. Open early and closing late, this quick-service café from Rick and Deann Bayless proffers contemporary expressions of Mexico's most beloved street food and snacks: flaky empanadas, hot-from-the-fryer churros, frothy Mexican hot chocolate, crusty tortas and meal-in-a-bowl caldos.
Best New Restaurant
Time Out Chicago, 2010
3-star Green Certification
Green Restaurant Association
LEED Gold Certification
U.S. Green Building Council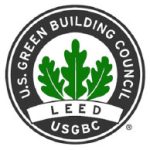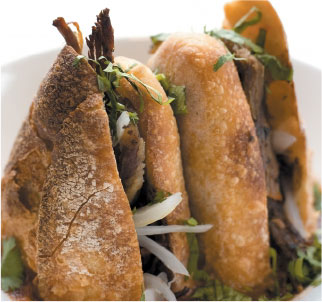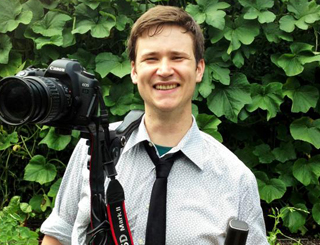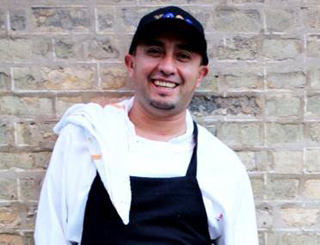 ALONSO SOTELO
CHEF, XOCO RIVER NORTH
Coming to Xoco in 2014 was something of a homecoming for Chef Alonso, who worked with Rick at Zinfandel in the '90s. Following that, Alonso worked for over a decade as the chef at West Town Tavern.
Twitter @xocochicago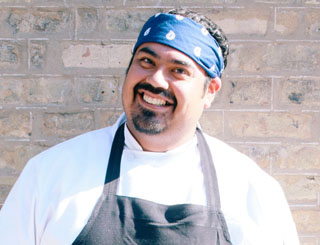 WILL BRAVO
CHEF, XOCO RIVER NORTH
A native of New York City, Will's first industry job was at age 14, as a dishwasher at Manhattan's Tick Tock Diner. Since then, he's climbed the kitchen ladder, first at Le Lan, then Bill Kim's Urban Belly and Belly Shack.
Twitter @xocochicago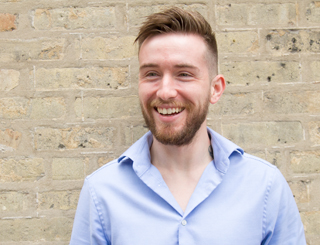 NICK TAYLOR
LEAD MANAGER, XOCO WICKER PARK
Nick comes to Xoco from our Italian friends in Lincoln Park, Balena. Having lived in Japan for a while (and having studied Japanese in college), Nick is fluent in Japanese—speaking it, at least. But now he's getting fluent in tortas.
Twitter @nwwtaylor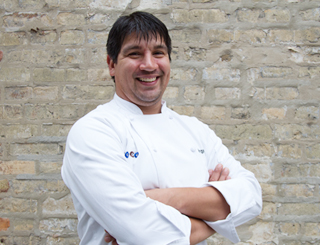 ISAAC MAGANA
CHEF, XOCO WICKER PARK
After completing the culinary program at Illinois Institute of Art, Isaac set off on a career that made stops at some of Chicago's best restaurants: Naha, the Bristol, Balena…and, now, Xoco.
Twitter @xocochicago
ADRIAN BLACK
CHEF, XOCO WICKER PARK
Adrian comes to Xoco Wicker Park with years of Xoco experience—previous to this gig, he was a chef at Xoco River North. The move Northwest seems not to have changed the guy very much, as he still puts out a killer bowl of sikil pak.
Twitter @AdrianblackB
Xoco River North
449 North Clark St (Enter on Illinois)
Chicago, IL 60654
Xoco Wicker Park
1471 North Milwaukee Ave
Chicago, IL 60622