CRUZ BLANCA BREWERY & TAQUERÍA | 904 WEST RANDOLPH ST | CHICAGO | 312-733-1975
ADDRESS:
904 W. Randolph St.
Chicago, IL 60607-2208
HOURS:
Tuesday-Thursday: 11 a.m.-10 p.m.
Friday & Saturday: 11 a.m.-midnight
Sunday: 11 a.m.-9 p.m.
*SATURDAY, SEP 23rd is our DAS BUENO OKTOBERFEST. $20 tickets at dasbueno2017.evenbrite.com or limited qty available at door.* Noon-4pm. We will resume regular service at 4pm.
HAPPY HOUR:
Sunday Funday: Half-priced draft beers all day
Taco Tuesday: Chorizo-Potato Tacos, $2/each 4:00-6:00 p.m.
Wednesday-Friday:  $3 brewers choice drafts and $3 Milagro Tequila shots 4:00-6:00 p.m.
Looking for Cruz Blanca gift cards? Shop here!
Cruz Blanca is a brewery with a walk-up taqueria counter. Seating is open and we do not accept reservations.
For large groups or private dining options, please contact Lisa Carlson at lcarlson@fronterahospitality.com or by calling (312) 733-1975. Our 2nd floor taproom can host up to 50 guests seated, or up to 100 reception-style.  
Inspired by Mexico. Brewed for Chicago.
Cruz Blanca makes new world interpretations of classic German, Austrian, and French styles of beer, much like the beers that blossomed throughout Mexico City in the 1860s.
Look for German pilsners and Vienna lagers, German Berliner Weisse, wiessbier, lactic acidic beers and French style Bieres de Garde, as well as a few contemporary American styles utilizing traditional Mexican and locally sourced ingredients.

Download menus in PDF format:
Rick and Deann Bayless, Proprietors
Manny Valdes, Proprietor
Jacob Sembrano, Brewmaster 
Cruz Blanca's taquería takes its inspiration from the "smoke alley" at Oaxaca's Mercado 20 de Noviembre, where thick plumes of smoke foretell the primal pleasures of wood-grilled meats.
Here, you'll walk up and choose your main attraction —half-cured flank tasajo, red chile pork cecina, chorizo, chicken or portobello— and our taqueros will pile it all on a big beer tray with accompaniments of wood-grilled knob onions and peppers, smoky Oaxacan pasilla salsa, avocado salsa, crunchy pico de gallo, grilled nopal cactus and limey cucumbers. And, of course, a stack of fresh-made tortillas.
Not into tacos? We also offer Oaxcan-style tlayudas — giant, shareable tostadas with black bean spread, cheese, grilled knob onions, güero chile, green salsa and your choice of wood-grilled protein — and encamaronadas, a cheesy shrimp quesadilla with pico de gallo.

 Download menus in Acrobat PDF format:
FIESTA FRIENDLY FARE FOR YOUR NEXT EVENT
Plan the perfect fiesta with crowd-pleasing fare from award-winning chef Rick Bayless. Our catering and private events menus are filled with soul satisfying flavors from Mexico's Smoke Alley.
Your guests can make their own tacos with our house-made corn tortillas and choose from an array of toppings. Include our freshly–made guacamole, amazing sides, and stellar house-beers for a fun fiesta spread at Cruz Blanca or packaged to go for your catered event.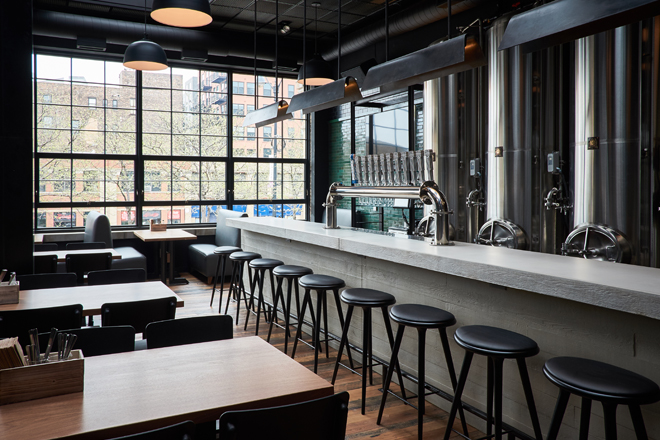 Cruz Blanca Upstairs Taproom
ABOUT CRUZ BLANCA CERVECERÍA
European Tradition. Local Focus. Mexican Style.
Emil Dercher, a brewer working in the great Alstatian technique of bottle-conditioning and using local botanicals, left France and made his way to Mexico City, where he sold beers under the Cruz Blanca label. It's in that same adventurous spirit that we've reestablished Cruz Blanca Cervecería in Chicago.
Cruz Blanca is a place to settle in and sample craft beers made in that European tradition — Bieres de Garde and many more—with a Mexican touch, all expressed with local ingredients. Think malts, honey and botanicals all procured in and around Chicago.
Bienvenidos y Gracias
Passionate exploration of Mexico's spirited flavors and warm hospitality has led to the culmination of this exciting project: the opening of Cruz Blanca Cervecería & Taquería. As we proudly tap the first of many brews to come, we express our heartfelt gratitude to our industry friends who have offered their counsel, support and enthusiastic collaboration. We raise our glasses high in sincere appreciation of Perennial Artisan Ales, Revolution Brewing, Penrose Brewing Co., Goose Island Beer Co, Half Acre Beer Co., Hopleaf, Moody Tongue, Off Color Brewing, Three Floyds Brewing Company and Virtue Cider.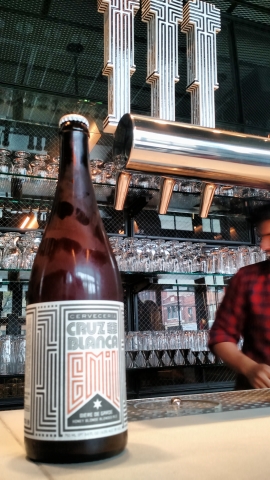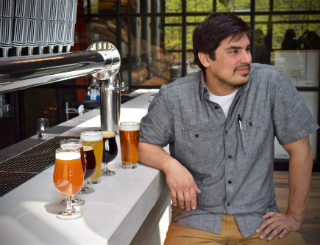 JACOB SEMBRANO
HEAD BREWER
Hailing from Austin, Texas, Jacob is a former fast food cook, cheesemonger, line cook and sous chef in various snout-to-tail restaurants. After leaving The Bristol in Chicago, where he worked as a cook, Jacob began brewing beer at Goose Island Clybourn and became the head brewer. At Cruz Blanca, he says his responsibility is creating beer with a meaning and an inspiration behind it.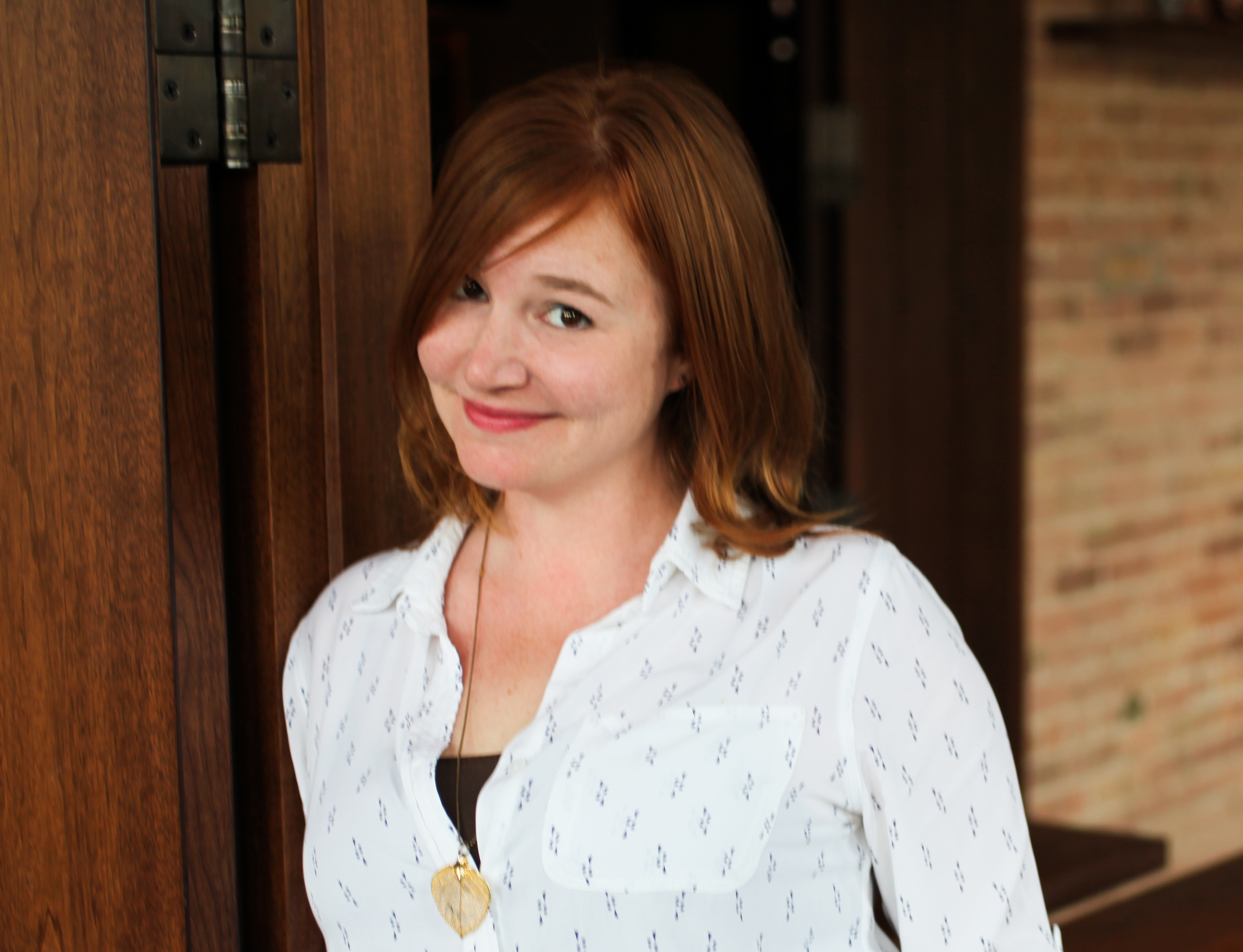 LISA CARLSON
MANAGER & PRIVATE EVENTS
Lisa literally grew up in a bed & breakfast, so hospitality has always been part of her life. She's a huge supporter of Chicago's craft beer community — she spent years managing Goose Island's Clybourn Brewpub — and it's her mission to introduce the city to the magical pairing of Bieres de Garde and Oaxacan tacos.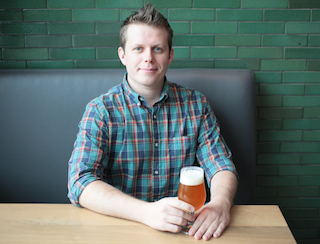 MATT MORIN
MANAGER
Pairing beer with food is literally Matt Morin's favorite thing in the world. Nearing his certification as a cicerone, Matt is the mastermind behind Xoco Wicker Park's craft beer program. Now he'll help run the suds on Randolph Street, where his favorite beer (so far) is Emil, the special 750ML bottle available at Leña. Instagram eagleandpheasant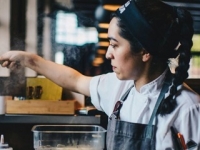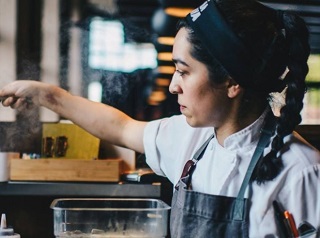 ILIANA LOZA
SOUS CHEF
Born and raised in Chicago, Chef Iliana is inspired by the bounty of seasonal produce and locally raised protein to be found in the Midwest, and utilized in new ways to create Lena Brava's baja cuisine.  Following in the footsteps of her father, who also cooked on the line and now runs a pasta shop, Chef Iliana has been preparing for this role her entire life. Instagram ila2011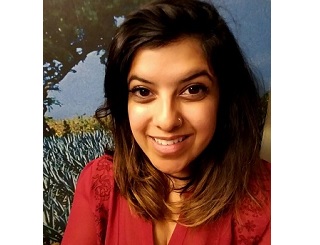 NOSHEEN KHAN
BAR MANAGER
Nosheen is all about the business: so much so, that in college at Saint Mary-of-the-Woods she majored in business (and marketing.) That being said, there has been a noticeable uptick in fun since Nosheen joined the staff.  Nosheen joined us from Formento's, our delicious Italian restaurant neighbor just across Randolph Street. Instagram noshiface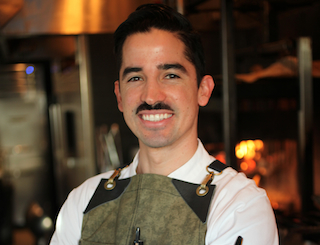 STEPHEN SANDOVAL
SOUS CHEF
Stephen has worked around the world from New Orleans to Mexico City to Argentina but is rooted by his childhood in San Diego. His father owned a car wash in Tijuana and they would go hunting together in Mexicali. Stephen has been braving Lena Brava's roaring fire with a GoPro camera, filming his day to day culinary adventures.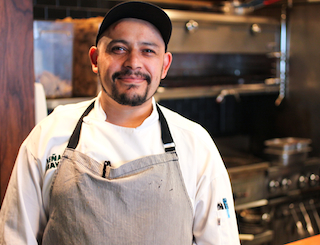 ROBERTO CALDERON
SOUS CHEF
Roberto joins us after several years with the BOKA Restaurant Group, more specifically our delicious neighbor Little Goat. Prior to that, Roberto was at Frontera Grill and Topolobampo for more than a decade! We are super excited to welcome Chef Roberto back, and Cruz Blanca's Oaxacan specialty dishes have never tasted better.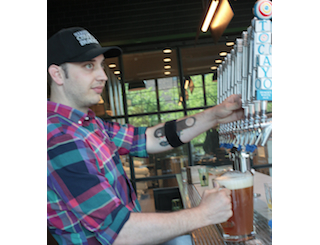 TODD WHITE
ASSISTANT BREWER & MANAGER
Todd met the love of his life, who currently works for Goose Island, over beers in his native Australia.  After getting married, they both spent time at a West Coast (of the USA) brewery.  Now in Chicago, Todd has become Cruz Blanca's jack-of-all-trades.  Whether it's crafting brews with Jacob, managing the floor or manning a bar, there's guaranteed to be "warm smiles and cold beers." Instagram: toddwhitecorn
Cruz Blanca Brewery & Taquería
904 West Randolph Street
Chicago, IL 60607
312-733-1975
info@cruzblanca.com