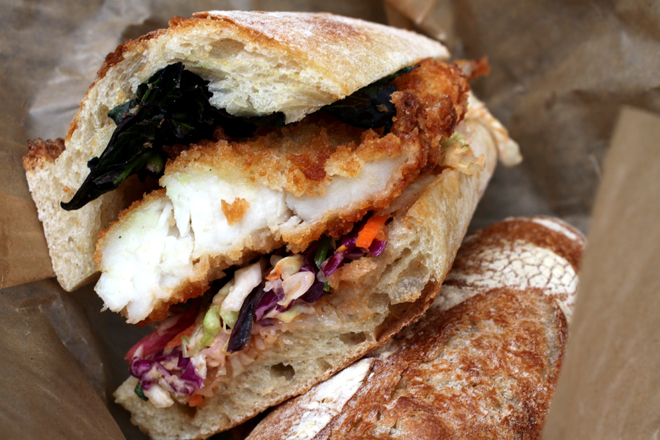 Chipotle Catfish Torta Crispy farmed catfish, red cabbage & watercress slaw, creamy chipotle dressing, cilantro.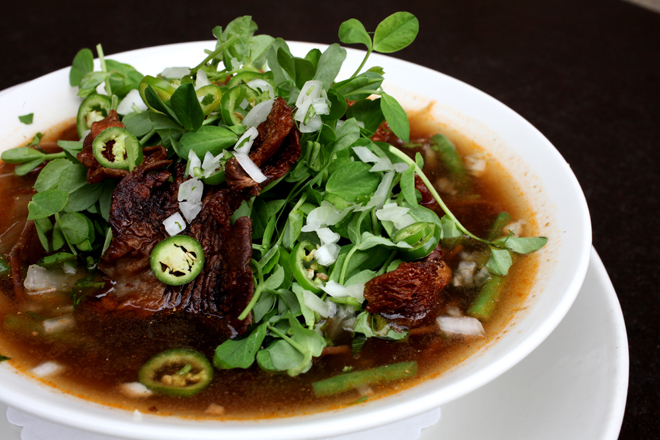 Woodland Mushroom Caldo Porcini-serrano broth, toasty fideos, oyster mushroom "chicharrón," green beans.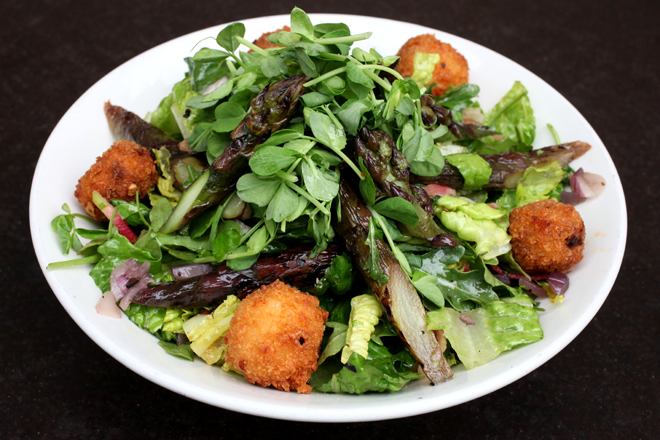 Spring Salad Grilled local asparagus, crispy goat cheese canicas, romaine, pea shoots,
caramelized onion-sherry vinaigrette.
There's so much spring in Xoco's new menu. Where do we even begin? Let's start with the caldo: a lemongrass broth with woodland mushrooms and oyster mushroom chicharron (what, you thought only pig skin could fry?) Even springier: the salad, with purple asparagus, pea shoots and special fried balls of our housemade queso fresco. Finally, there's the new torta, a fried piece of sustainable catfish topped with a purple watercress slaw. (It's the watercress that makes it springy, but also the fish—who wants a heavy piece of meat in the spring?) Get it before it goes (aka May 7th)!