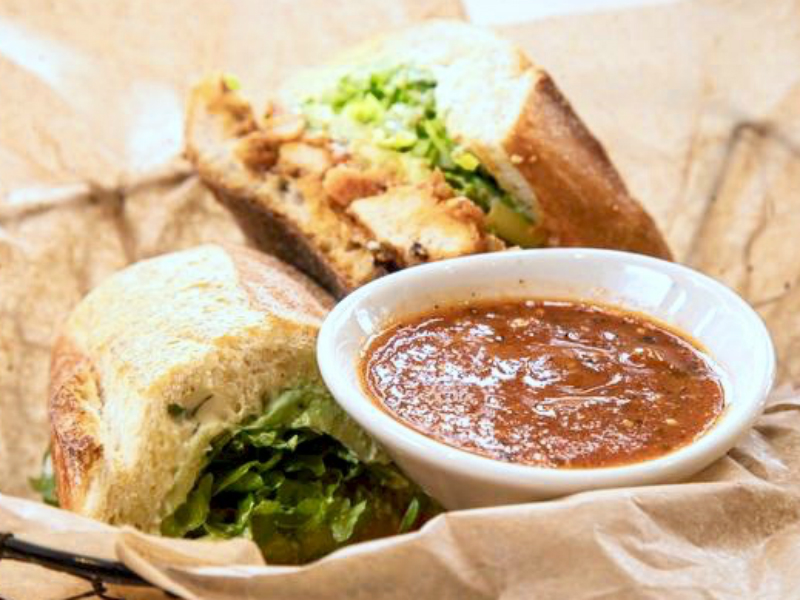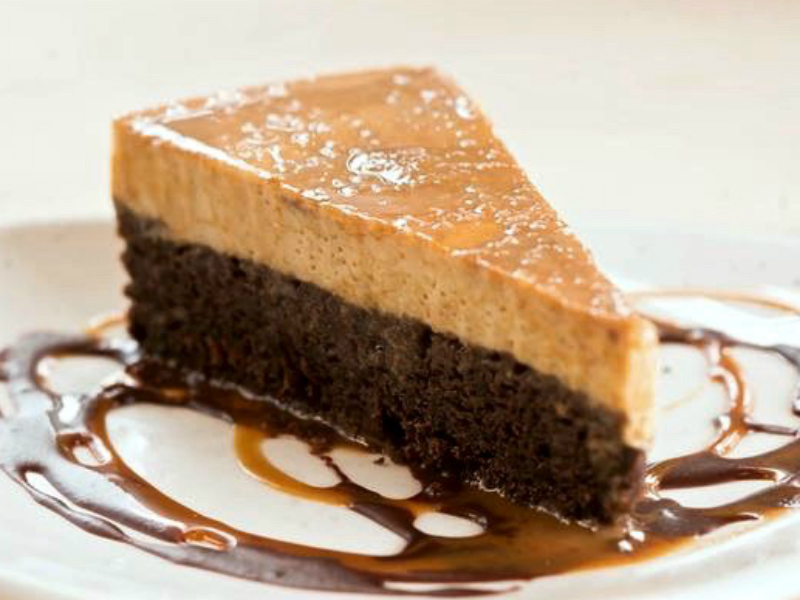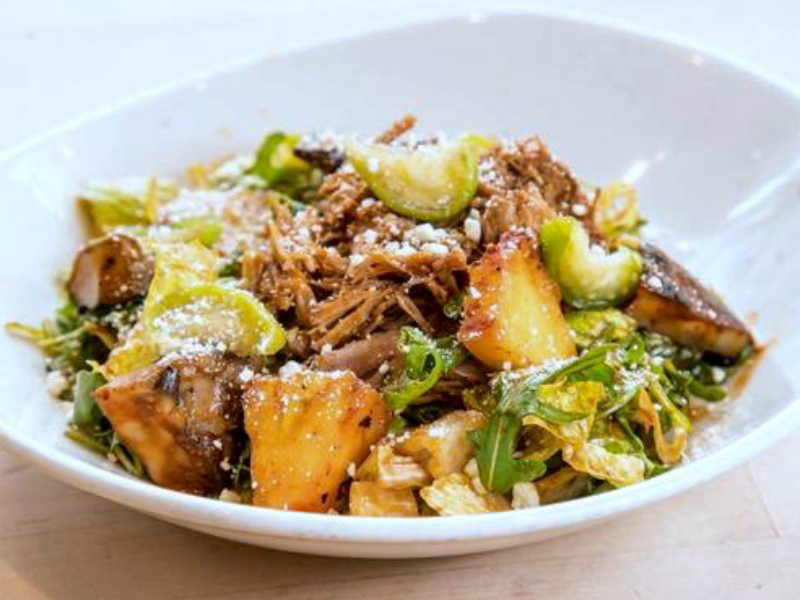 Our resolution is all about you.
We want you to eat well in 2017, so our chefs have been hard at work creating a seasonal menu that reflects the potential and promise associated with a new year.
Speaking of potential, Rafael, one of our amazing prep cooks, absolutely nailed it when he contributed his recipe for the Chicken Tinga Torta, a spin on the traditional dish from Puebla that's usually served on a tostada. Our version puts the slow-cooked, tomato-morita sauced Gunthorp Farms chicken on freshly baked bolillo rolls with crema, caramelized onions, potatoes, cilantro, avocado and queso fresco.
"We wanted something zesty and filling, yet not too heavy," says Chef Wil Bravo. "New Year's resolution in full effect."
The Smoked Pork Butternut Caldo, meanwhile, is a revelation. We knew the butternut broth, made with seasonal Nichols Farm squash, would be comforting. But Chef Julio De Leon says there's a looming hint of tropical flavor to it, making it sort of bright like a curry — fantastic on its own but sublime when studded with smoked pork collar. (That's a cut with a ham-like flavor but with layers of fat similar to pork belly.)
And our new Carnitas Salad stretches the very definition of salad.
"We're trying to capture the spirit of BBQ pork and, with the ancho-glazed pineapple, a Hawaiian pizza," Wil says.
Rather than relying on those sweet and sour elements,  the chefs added a punch of umami, courtesy of portobello mushrooms. You really should try this.
The pastry team has resurrected a couple favorites — the "Xocoflan" chocolate cake-Mexican vanilla custard mashup, and the popular 3 Citrus Tart, a handsome little personal tart with blood orange, lime & orange crema, toasted meringue, orange supremes and candied almonds.
As always, there's plenty more on our menu to talk about — tortas from the wood-burning oven, snacks, meal-in-a-bowl caldos and, my goodness, the churros and chocolate.
For now, though, we invite you to start your new year with a visit to Xoco. Oh, and it's worth noting that our speedy carryout service awaits your order (via ChowNow) and our delivery partner (Caviar) will bring any (or all) of this food right to your doorstep. Order here.