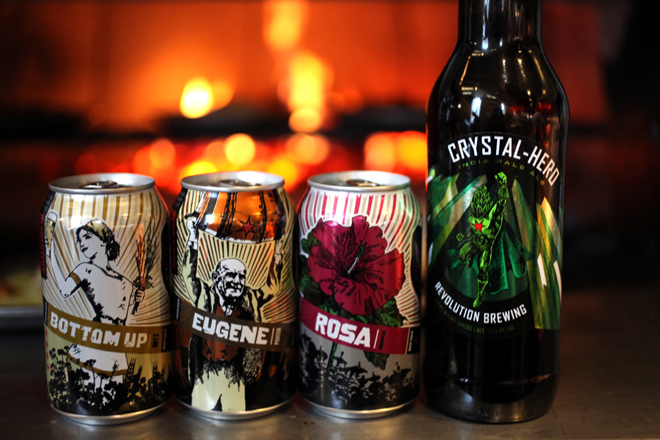 Xoco Revolution Collaboration We are featuring a month-long menu paired with Revolution
Brewing beers!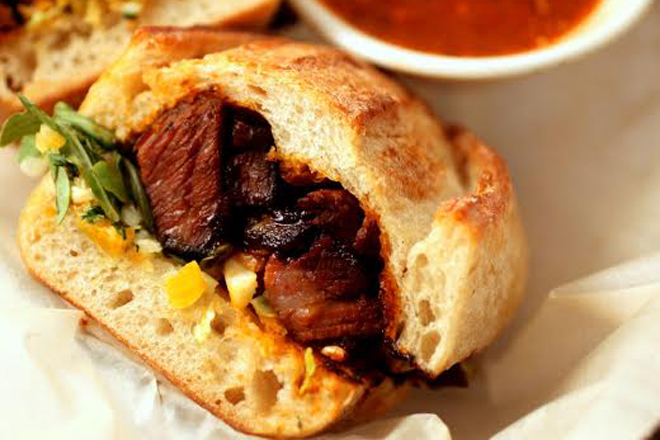 Smoked Short Rib Torta 8-hour smoked beef short ribs with spicy salsa negra and apricot slaw.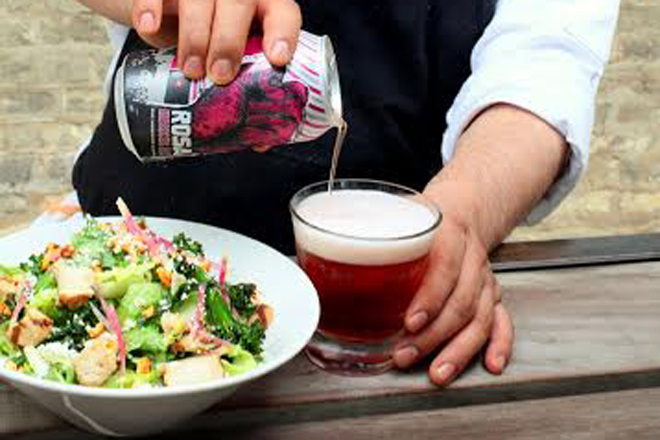 What a pair! Chef Alonso pours a delicious Revolution Rosa.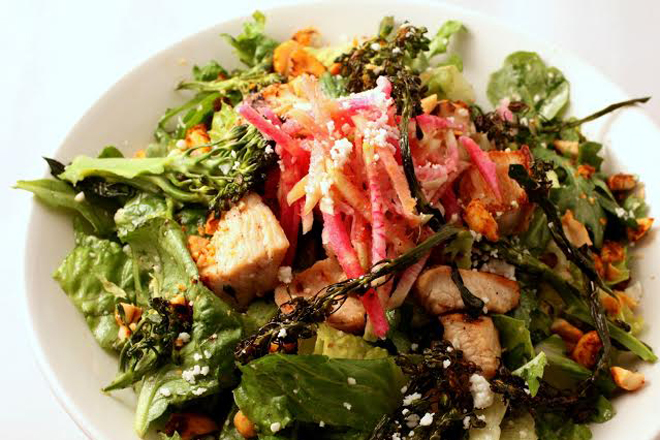 Hibiscus-Glazed Grilled Chicken Salad Guajillo peanuts, broccolini, crisp romaine.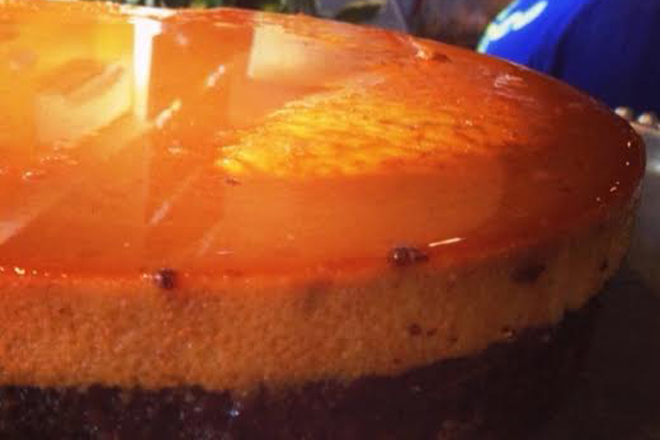 Eugene Porter Xoco Flan Half chocolate cake, half flan, drizzled with malty beer caramel.
You might recall that earlier this month we held an event at Xoco where we tasted Revolution Beers and some special menu items that we made to pair along with them. Perhaps you even at that event. No? Well don't worry—we've got you covered. Those beers—and the food that pairs with them—comprise our new seasonal menu, which is yours for the taking (as long as you get here before June 5th).