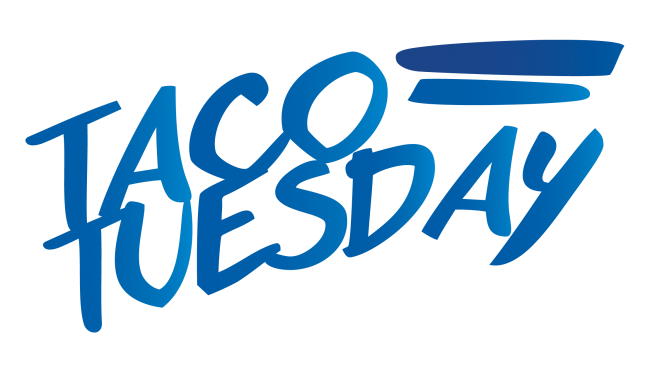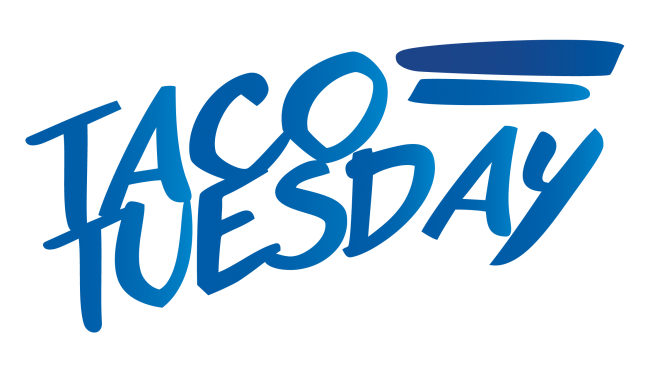 At first blush, a sizzling pan of this pork picadillo may resemble Sloppy Joes or even those cafeteria tacos made with ground beef and spice packets. ::Shudders::
But salvation from those schoolhouse memories comes in the form of true southern Mexico flavor.
Though this filing is indeed made of ground meat, it's rich with tomatoes and sweet spices, and it's textured with raisins and almonds. It's like Oaxaca came to your kitchen and give you a big, welcoming kiss.
The finished picadillo can be covered and refrigerated for 3 or 4 days, so you can extend Taco Tuesday for a little while longer.

Quick note: You can find course-ground course pork in many supermarket butcher counters — sometimes called "chili-grind" — or you can make your own by running cubes of pork shoulder through your food processor.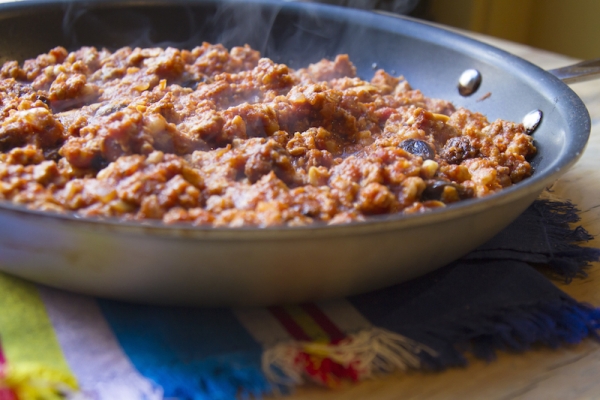 Ingredients
1

28-ounce can

diced tomatoes, preferably fire-roasted

1 1/2

tablespoons

vegetable oil

1

medium

onion, finely diced

1

garlic clove, peeled and minced

1 1/2

pounds

lean, coarse-ground pork

1/2

teaspoon

black peppercorns OR about 3/4 teaspoon ground

1 inch

piece

cinnamon stick OR 1 teaspoon ground

5

cloves OR about 1/8 teaspoon ground

1/4

cup

raisins

4

teaspoons

cider vinegar

1/4

cup

slivered almonds

Salt (about 1 teaspoon)
Instructions
Pour the tomatoes directly into a blender and blend until smooth. Heat the oil in a large, 14-inch skillet over medium heat. When hot, add the onion and cook until soft, about 5 minutes. Stir in the garlic and cook 2 minutes longer. Add the pork in a thin layer and fry, stirring frequently, until cooked and lightly brown. (If quite a bit of fat has rendered from the meat, drain it off.)
Add the pepper, cinnamon and cloves in a mortar or spice grinder, then add to the skillet along with the tomato puree, raisins and vinegar. Simmer until reduced to a thick, homogenous mass, 30 to 45 minutes.
While that simmers, toast the almonds for about 10 minutes in a 325 degree oven, stir into the filling, season with salt, and it's ready.