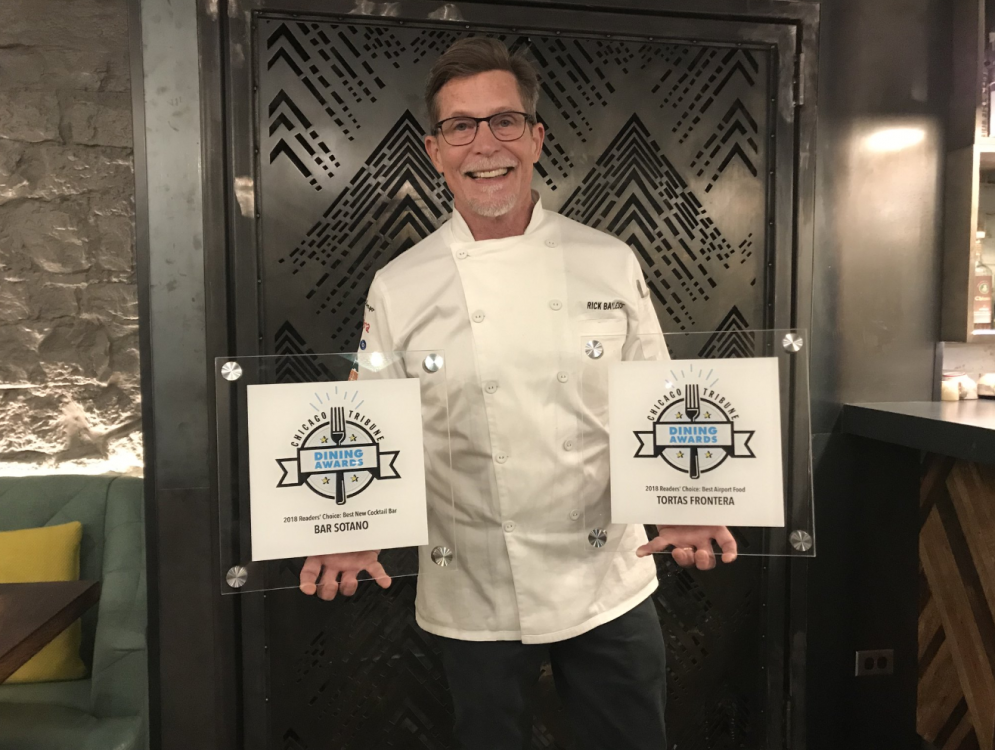 The people — that's you — have spoken!

Bar Sótano and Tortas Frontera have won their respective categories in the Chicago Tribune's 2019 Readers' Choice Dining Awards. There are so many incredible restaurants and bars in this town and we're still pinching ourselves that we won in two categories.
Bar Sótano, our Oaxacan-style mezcal speakeasy in the basement of Frontera Grill, was named Best Cocktail Bar. Here's the Tribune's Phil Vettel:
"…the glory belongs to Sótano, where drinks are based on Mexican fruits, or medicinal herbs, or other provocative inspirations ("Provocative Inspirations" is actually a menu heading here). The food, from simple and not-so-simple street food (oyster tacos, anyone?) to sturdy entrees such as Mexican paella, will tempt you to spend the whole night here. Add the mysterious alley entrance and the intimate, way-cool basement space, and Bar Sotano is pretty much irresistible."
That, friends, is some high praise.
 Tortas Frontera, meanwhile, captured the "Best Airport Food" after apparently garnering more votes for anything in any category in the entire "Readers' Choice" feature. More from the Tribune:
Doesn't matter if you're visiting in the morning to pick up an egg torta and a fresh-squeezed orange juice, or grabbing a chipotle chicken torta and a lime agua fresca for dinner after a long flight, the food is always freshly prepared and vibrantly flavored.
We can't thank you enough for supporting us. Gracias!