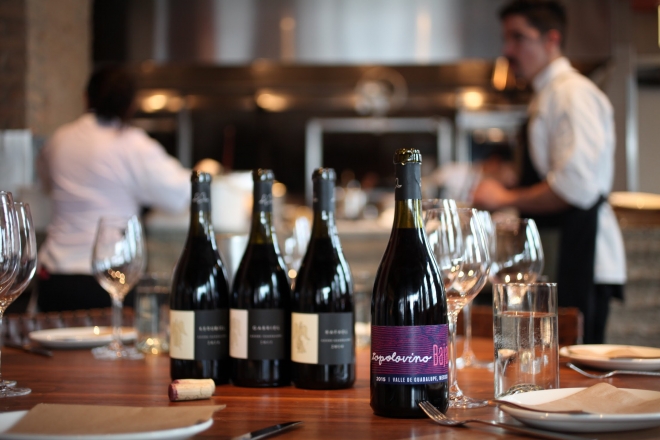 Come celebrate the first-ever release of our exclusive Topolovino Baja. It's incredible, if we do say so ourselves.
Crafted by our wine director Jill Gubesch in partnership with Adobe Guadalupe winery, "Topolovino Baja" is a Cabernet Franc-based blend of grapes grown in the fertile vineyards of Valle de Guadalupe in Baja Norte.
It will only be poured at our restaurants. And you can be the first to taste it.
Join us for a super-exclusive preview tasting and dinner party on March 15, featuring eight dishes by Chef Rick Bayless paired with 6 wines. Rick, Jill and Tru Miller, owner of Adobe Guadalupe, will be guiding you on the journey.