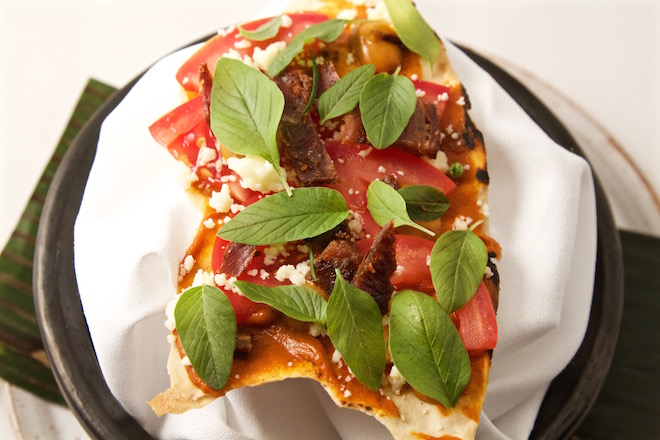 Criollo Tomato, Tlayuda Zapotec pleated (and other heirloom) tomatoes, crispy wood-grilled Oaxacan tortilla, chintextle, sweet-spicy tomato jam, tender tripe "bacon," house-made queso fresco, young amaranth greens, pipicha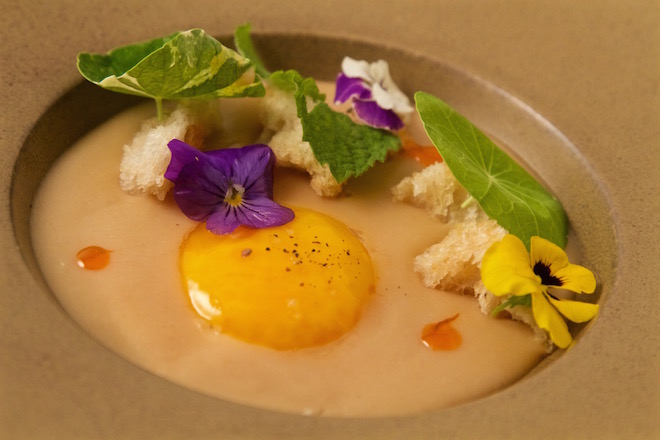 Local Egg, Crema de Garbanzo Luscious garbanzo crema with spearmint and toasted onion, farm egg, "piedrazo" croutons, spicy Oaxacan oil drizzle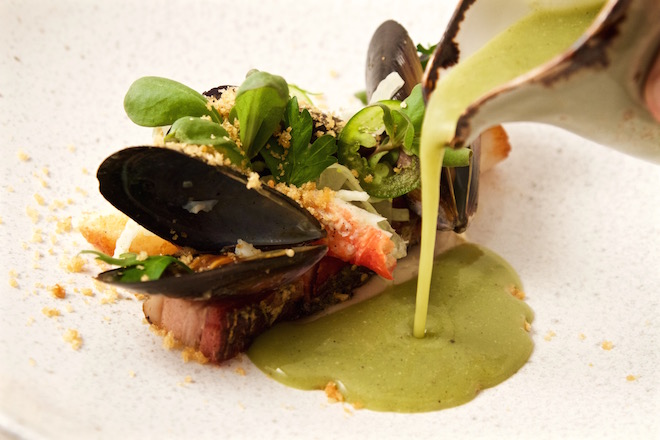 Bacon, Mariscos, Mole Verde Braised Gunthorp slab bacon, fruits of the sea (Hudson Canyon scallops, Baja mussels, Alaskan king crab), herby Oaxacan green mole, porky heirloom white beans, fresh garnishes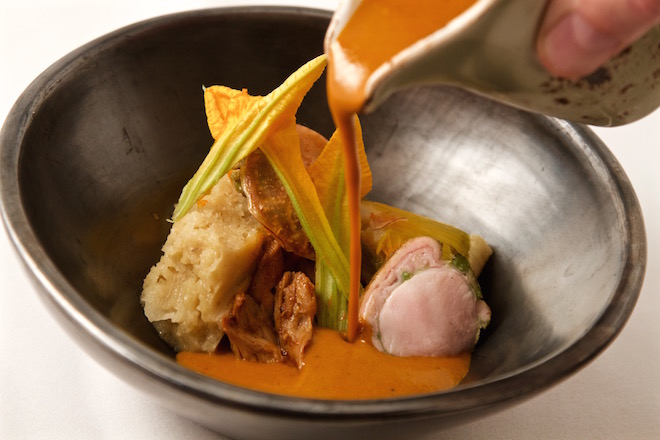 Rabbit, Mole Amarillo, Camote Tamal, Squash Blossom Red chile rabbit barbacoa, slow-cooked rabbit saddle, Oaxacan yellow mole, white sweet potato tamal, local squash blossoms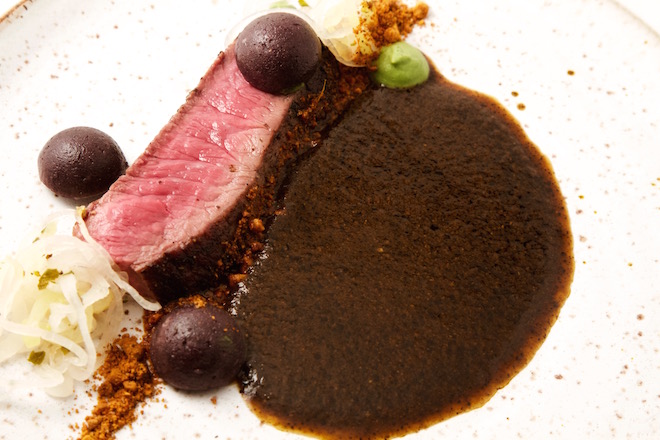 Elk, Mole Chichilo Hawks Hill elk strip loin, earthy chichilo mole (3 dried chiles, almonds, raisins, fragrant spices), limey yellow chile rajas, black bean chochoyotes, grilled green bean crema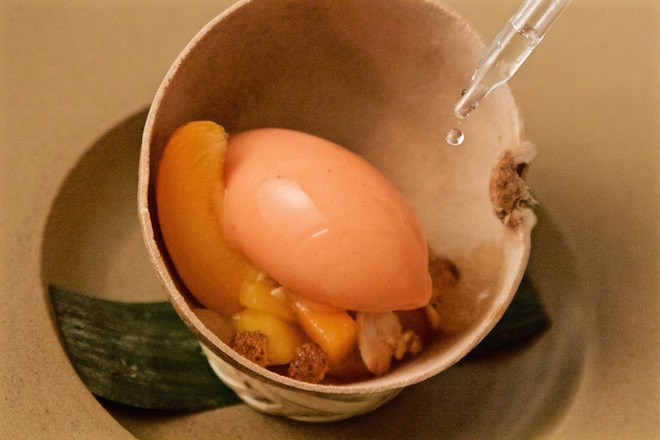 Pechuga Bright-red apricot sorbet, local fruits of the season, orange ates tossed in pechuga mezcal, sour tepache jewels, pechuga mezcal droplets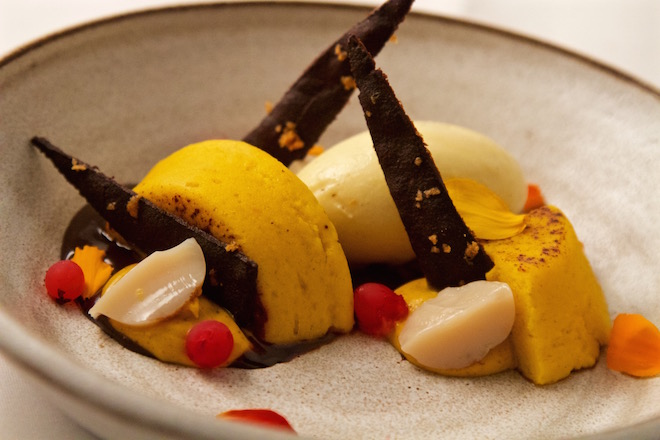 "Tamal" de Tamala Steamed cake of Oaxacan tamala pumpkin, fresh-ground corn masa and raw sugar; chocolate sauce of house- ground Tabasco cacao, rosita de cacao ice cream, spiced gelatinas, dark chocolate teja

An introduction to Topolobampo's latest seven-course "story menu," a culinary homage to Oaxaca. Download the menu here. 
Oaxaca always sighs deeply, exhaling a unique scent of sweetness and earth, of sweat and deep-rooted contentment, of smoke and elegant, daring spice.
Oaxaca's aroma is singular. And seductive. At least I've found it so, ever since my first visit 40 years ago.
The wafting of mole—there are seven classics here—from doorways throughout this land lays bare both an unhappy history of conquest and an indomitable vitality of indigenous spirit. The blinding gilt of Santo Domingo Church exists mere miles from mezcal masters distilling in clay vessels the pure elixir of native agave. The elegant proportions of Oaxaca's colonial centro histórico are hugged by ageless mountains dotted with ancient villages where women daily create ethereal tlayudas of native corn baked on clay griddles heated only by the blaze of embers.
There's a bounteous larder of jet-black beans, smoky dried chiles in dozens of colors and sizes, pungent herbs and flowers from dulcet to bitter, earthy wild mushrooms, and fresh-ground cacao beans.
And, in Oaxaca, there's a hard-won collective wisdom of how to use it all.