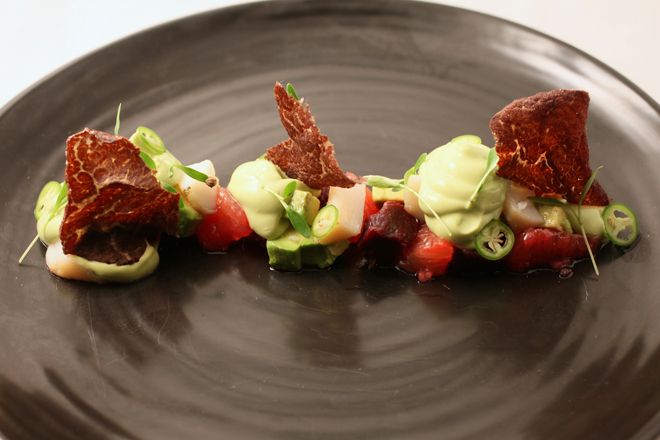 Winter Salad Lime dressed beets, grapefruit, avocado two ways, Baja Olive Oil, olive wood-smoked scallops, homemade carne seca (dried beef), serrano chile.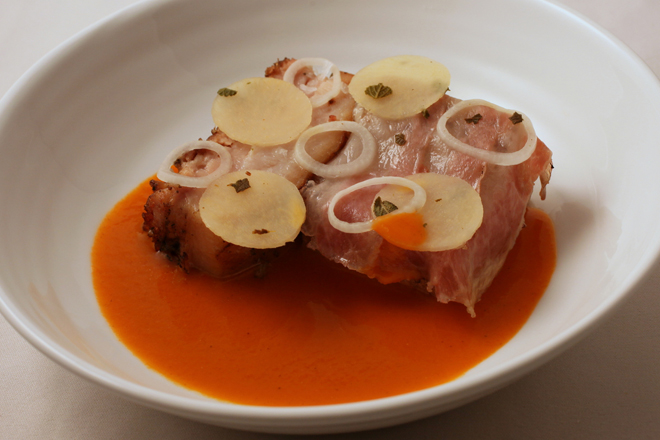 Tortita Ahogada Pork belly 2 ways (wood grilled, lardo), homemade "porridge bread," spicy tomato arbol sauce, pickled rutabaga, Mexican oregano.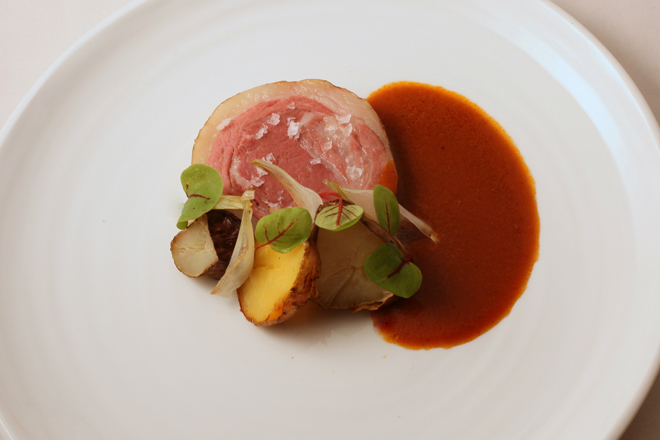 Lamb in Mole de Calabaza Smoky, slow-cooked lamb "porchetta," pumpkin mole (ancho, tomato, spices, pepitas), roasted sunchokes, fingerlings.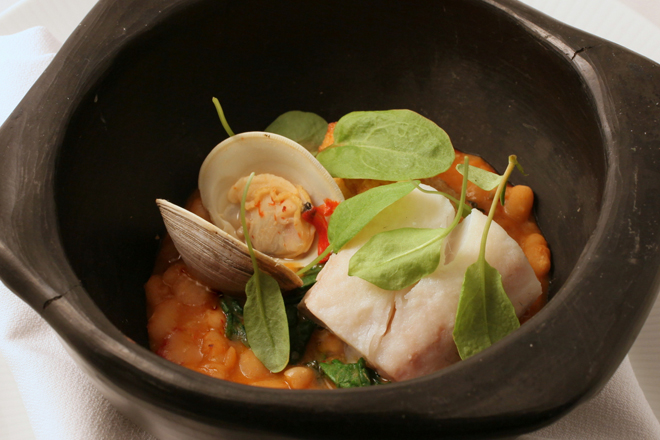 Winter Walleye Cured Lake Erie walleye, braised heirloom white beans with guajillo chile, spinach & clam, creamy Iriquois white corn fritter.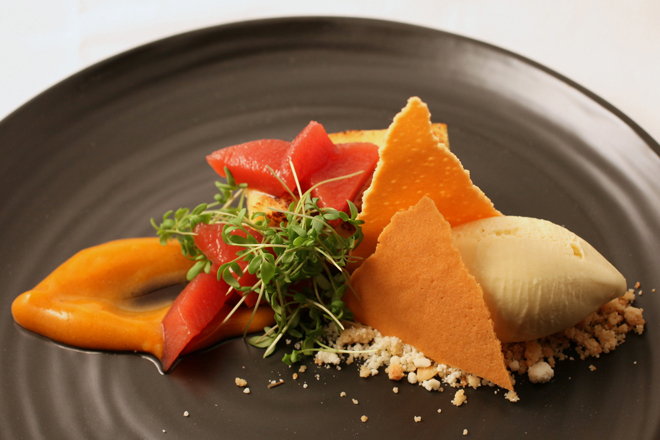 Tropical Tastes Papaya sorbet, pumpkin "pudding" & tropical mamey, crunchy amaranth alegrías, warm local honey.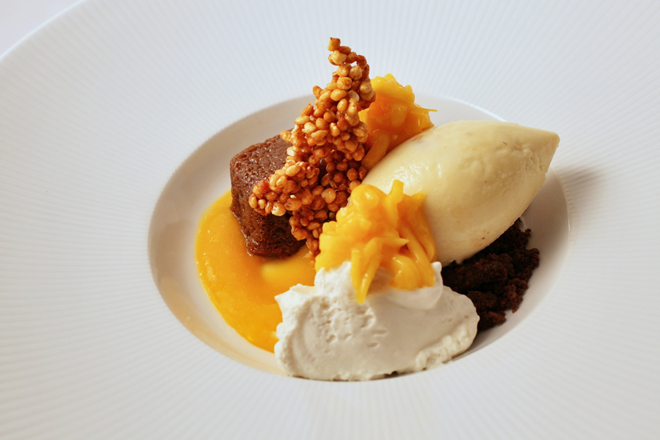 Queso y Frutas Warm brioche bread pudding (infused with queso anejo), poached quince, queso anejo ice cream, Seedling Farm persimmon puree, hazelnut crumble.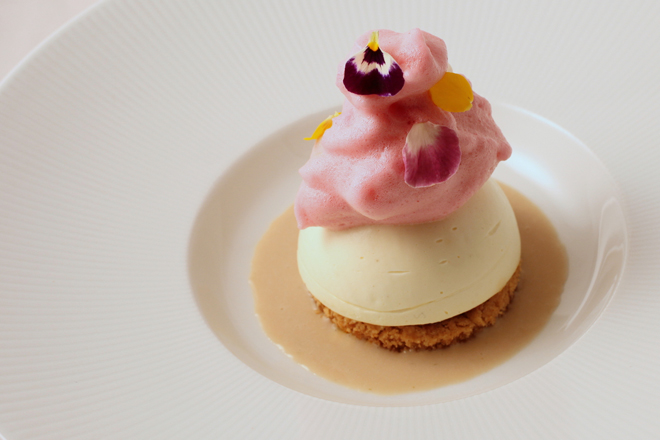 Peaches in Cream Goat milk crema mousse filled with Masumoto peach gelatin & Klug Farm raspberries. Buttery shortbread, Bayless Garden geranium natilla.
The kind words we've received about our Mexico City 1491 menu have inspired us to keep those dishes on the menu a little longer (they'll be around until March 29th). But we couldn't help adding a few new things here and there. Our winter salad (yes, it's still winter here) pairs silky scallops with rich dollops of avocado and crispy shards of carne seca (dried beef); our new lamb dish makes good use of chef Andres's lamb porchetta; and we've not one, not two but three new desserts on the menu, including one topped with a geranium from Rick's garden—a subtle hint that spring might finally be on its way.