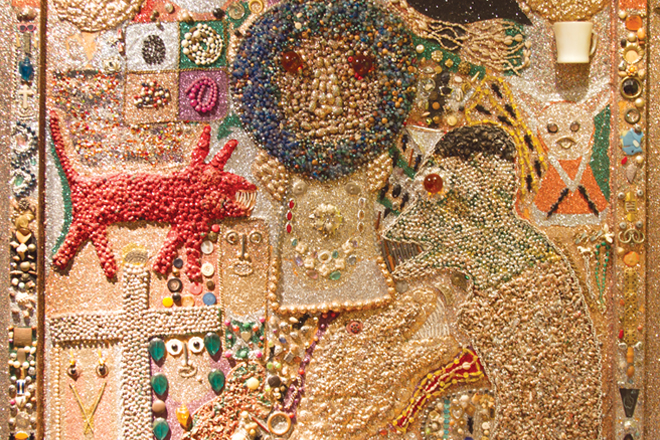 UNTITLED (Detail) Simon Sparrow (1925-2000)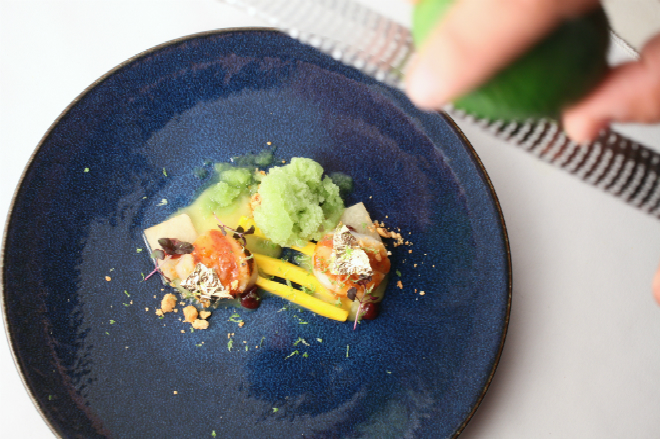 DESIRE Once is Not Enough Puckery cucumber ice, sweet-spicy sea scallop, lime-infused jicama, smoked pineapple, sour salted plum, sweet honey Manila mango, edible gold leaf, toasted hazelnuts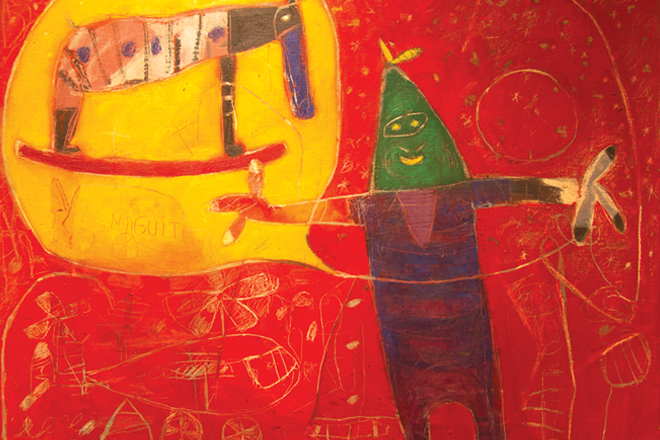 MAGIC ACT Rubén Leyva (b. 1953)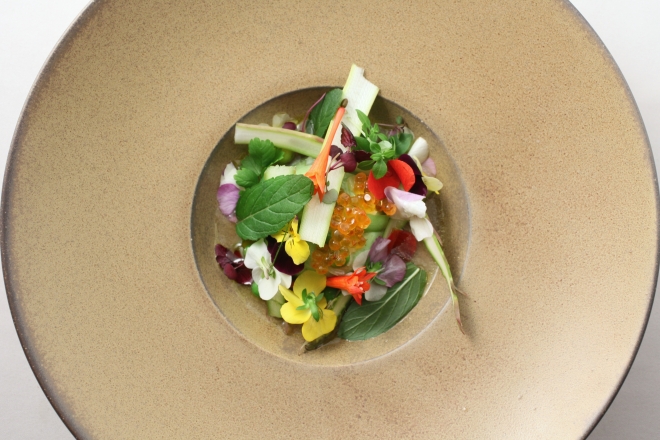 EXUBERANCE Spring Has Sprung A riot of herbs and flowers, creamy green "flan" (local goat milk and cheese, garlic chives and ramps), trout roe, fresh peas and shaved asparagus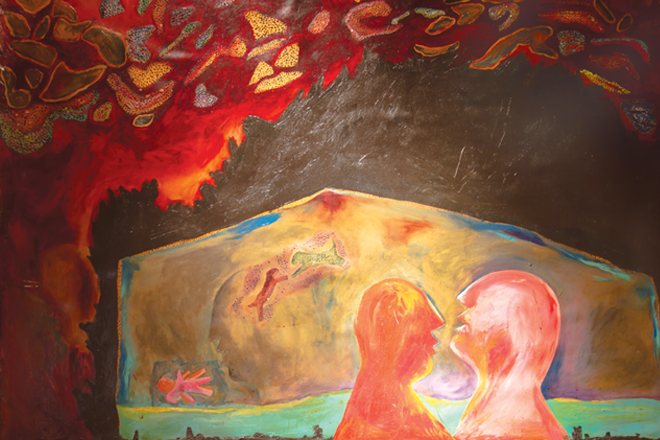 UNTITLED Paula Pia Martinez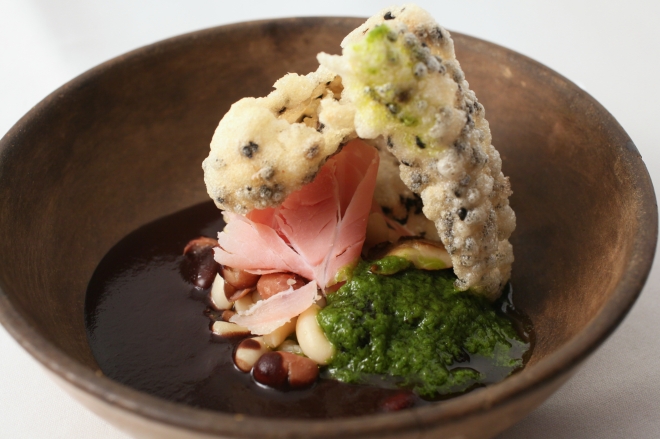 COMFORT Beans and Rice Heirloom Mexican beans three ways (creamy white been puree, three varieties braised whole, chipotle-black bean sauce), crispy homemade rice-sesame cracker, house-cured suckling pig ham, aromatic wild ramp mojo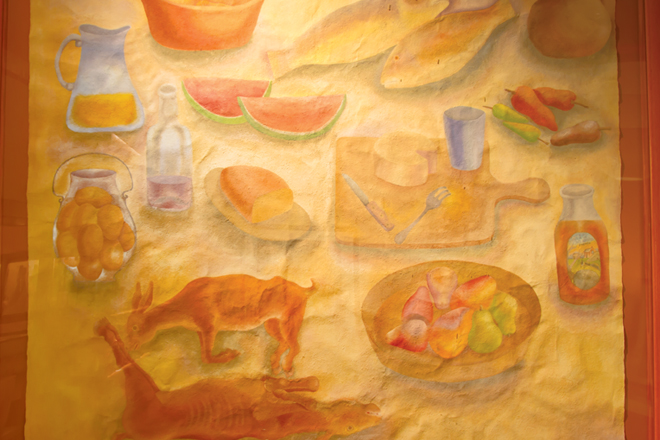 UNTITLED (Detail) Filemón Santiago (b. 1958)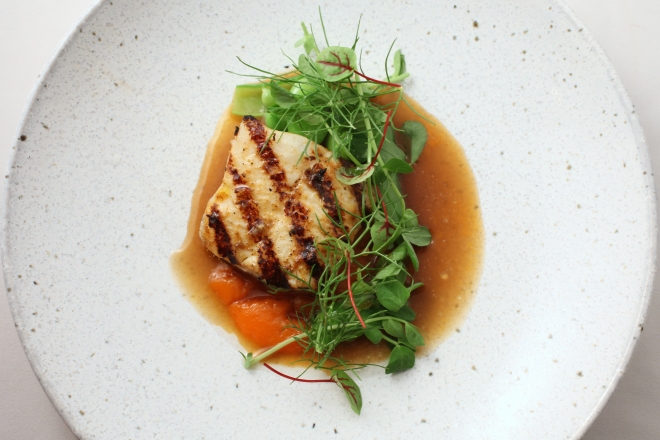 WONDER All's Right Wood-grilled Alaskan halibut, rich-and-meaty roasted poblano broth, spring snap peas and favas, spicy chamomile-infused carrot crema, pea tendrils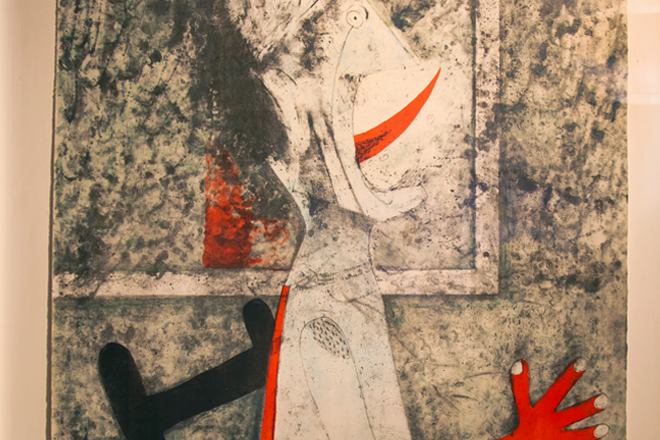 THE CRY (Detail) Rufino Tamayo (1899-1991)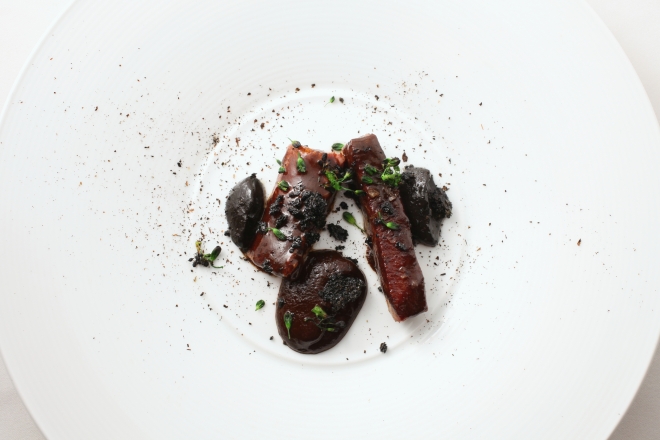 SURPRISE After the Fall Black garlic-glazed lamb shoulder and freshwater eel, black zapote sauce, black salsa (chile pasado, cuttlefish ink, roasted rhubarb), yesterday's bread, charred broccoli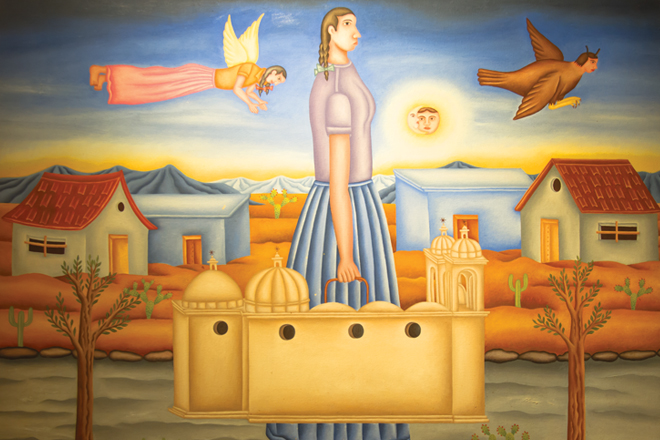 WOMAN CARRYING A CATHEDRAL Felipe Morales (b. 1959)
"Draw what you see; paint what you feel." – Francis Boag
Let us now alter the artist's bromide to explain the challenge issued to Topolobampo's chefs for creating the restaurant's 2015 Art Menu: "Cook what you see; taste what you feel."
"Much like absorbing an intriguing painting, eating brings forth powerful bursts of emotion. That's the territory we're exploring here," said Chef Rick Bayless.
The concept for the 2015 Art Menu began when Rick asked Topolo chefs Andres Padilla, Joel Ramirez, Lisa Despres and Adriana Martell to list the different feelings associated with dishes they love to eat.
They eventually settled on six: desire, exuberance, comfort, surprise, wonder and nostalgia, tying each emotion to a painting found in the plush collection of Mexican art adorning the restaurant's walls.
The tasting menu begins with Lisa Despres' "Once is Not Enough," blending sweet, sour, spicy, smoky and salty flavors that will leave you desiring ever more. It ends with Martell's magic, nostalgic "Birthday Party," which arrives at the table like a fine dining dessert but with one bite transports you immediately back to warm, wistful childhood.
In between, the dishes will take diners on a journey designed to elicit an emotional response.  The full menu, complete with descriptions, can be viewed here. 
We invite you to experience it for yourself.
To make a reservation, visit this page or call us at (312) 661-1434.