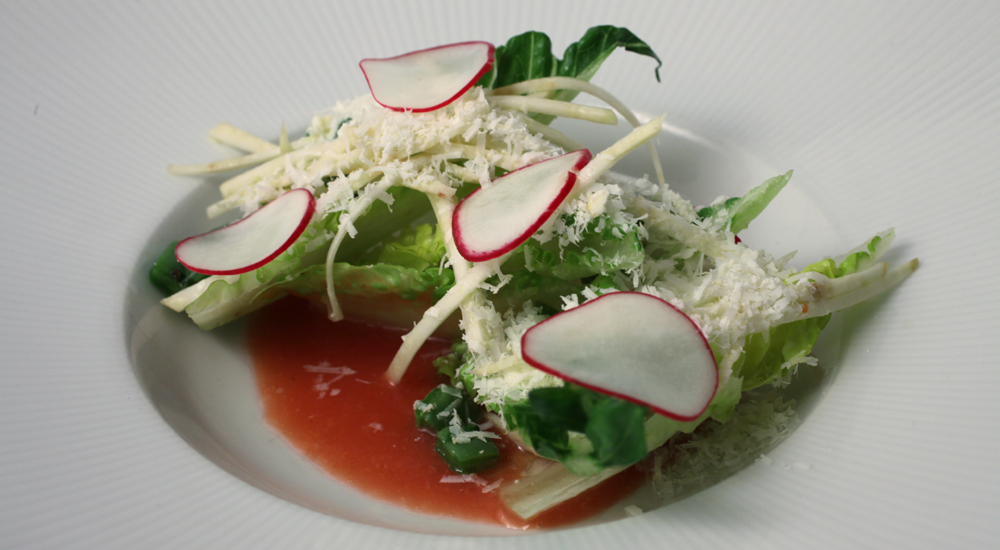 FRESH: Nopal Salad Cryoblanched nopal, tomato-red serrano "dressing," Little Gem lettuce, cincho cheese, cilantro, celery root.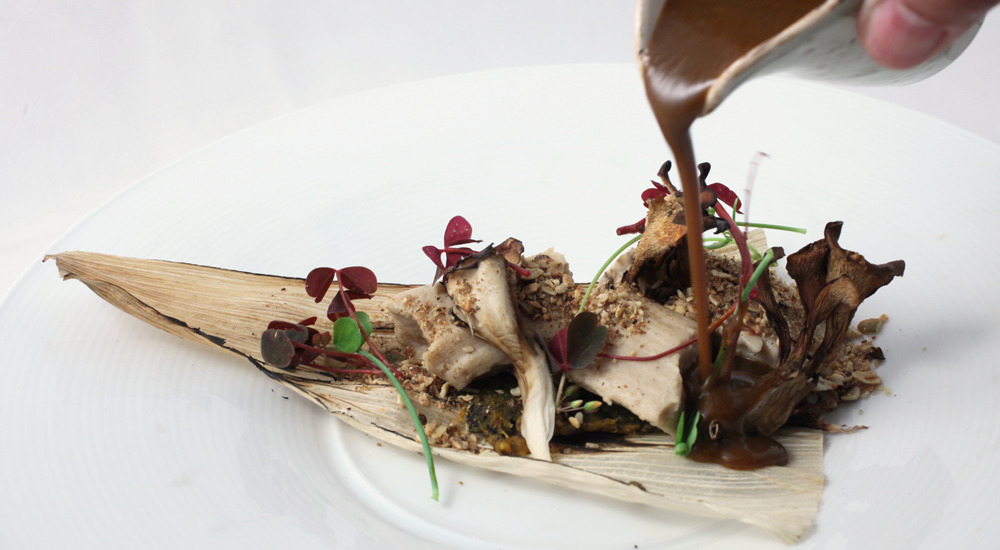 ANCIENT: Pre-Columbian Tamal Creamy pumpkinseed tamal, dry-grilled maitake mushrooms and butternut, pasilla-cacao-calabaza sauce.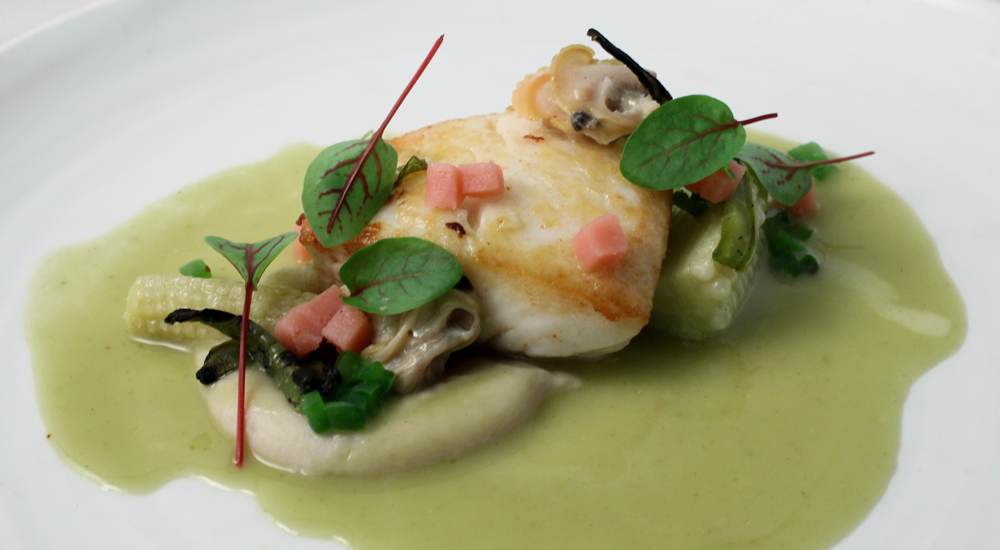 BOLD: Halibut, Cactus Four Ways Wild Alaskan halibut in cactus emulsion, clams, charred
local baby corn, creamy tepary beans.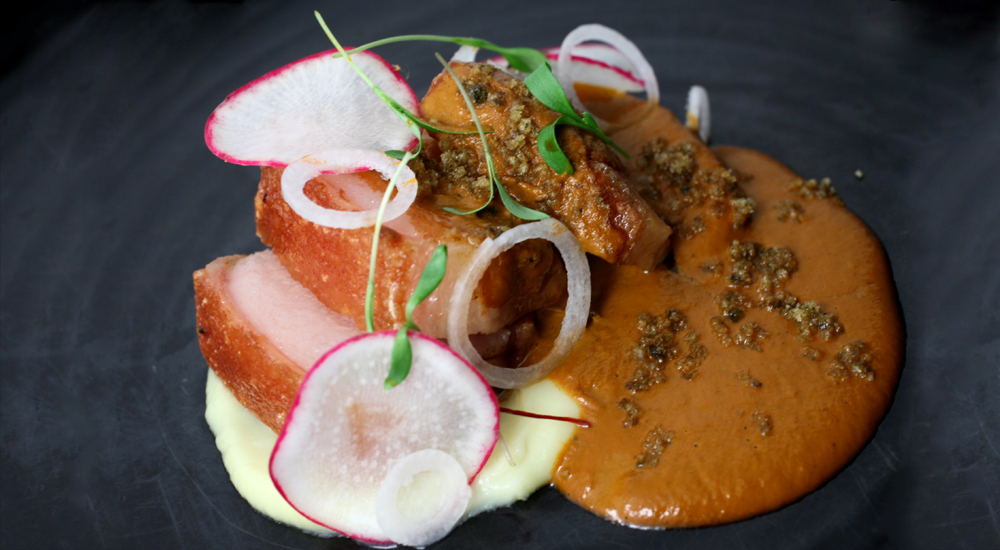 COMPLEX: Pork Jowl, Red Pipian Crispy pork jowl, red pipian, smoked white sweet potato, kuri squash, chicharròn-caper crunch.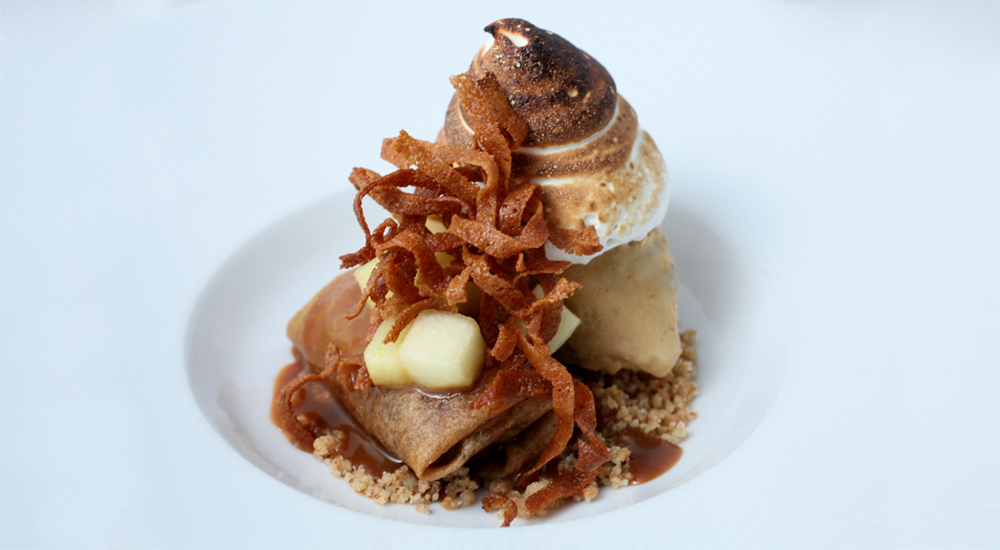 LUXURIOUS: Crepas con Cajeta Warm crepes filled with bittersweet Mexican chocolate ganache, calabaza en tacha ice cream with pecan toffee, toasty meringue and roasted apples.
Topolo's new menu items incorporate a little bit of the past, a little bit of the future. The Pre-Columbian Tamal? That's the past. This dish—developed for ModMex—was built using pre-Columbian restrictions, so the fat comes from pumpkinseeds, not lard. But that's not to say there's no pork on this menu. Please click through the slideshow above until you get to the Pork Jowl, Red Pipian. This is a dish of the future. Why? Because you probably don't crave pork jowl now. But soon, you will.