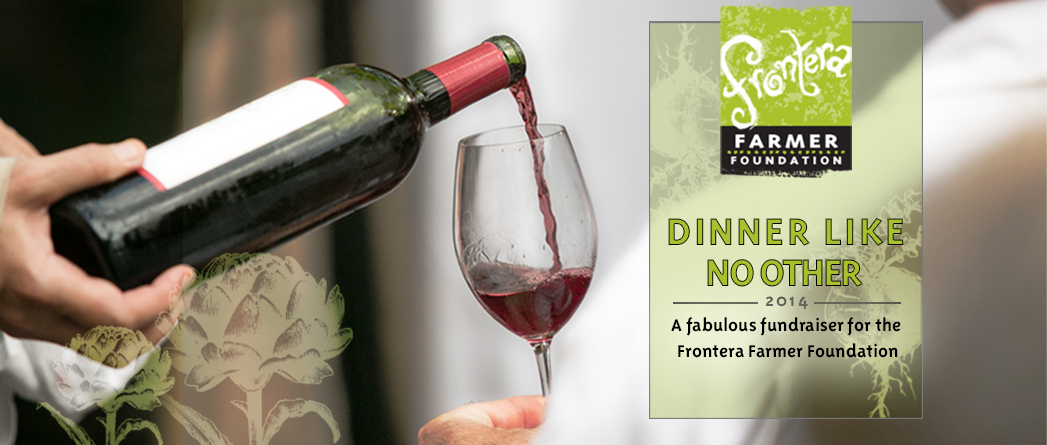 Tickets to our annual Dinner Like No Other—a fundraiser for our Frontera Farmer Foundation—are now being sold. If you're new to the Dinner Like No Other, here are two things you need to know:
1. It's a once-in-a-lifetime opportunity to experience food that Rick and his chefs have never made before—and will never make again.
2. Tickets sell out fast.
This year, the dinner takes place on Sunday, June 22, 6pm, at Frontera Grill. Like always, the challenge to Rick and his staff is to create six never-before-seen courses featuring early summer produce, meat and fish from local farms and producers. The challenge for sommelier Jill Gubesch: Pair these dishes with unique, delicious wines. The night includes a robust auction and raffle and the opportunity to meet some of the farmers that have benefited from Foundation grants.
But that's just the tip of the iceberg. This year there's a VIP package that includes a small and very special reception before the dinner (5pm–6pm) with Rick in our remodeled test kitchen, including:
Hand-shaken Farmer's Market margaritas.
A recipe demonstration by Rick (with tastes, of course!)
A bottle of Frontera Grill Private Reserve Tequila from Casa Herradura (not available to the public).
VIP tickets ($475 for both the reception and the dinner, including tax and gratuity) are very limited; general admission tickets ($175, including tax and gratuity) are slightly more available but also sell out quickly. All proceeds benefit the Frontera Farmer Foundation. To reserve your spot, call 312-661-1434.