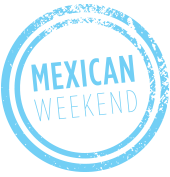 If you're anything like me, you don't want to keep rich desserts sitting on the kitchen counter. (I just eat them, one little bite at a time until there's nothing left!)
But this simple upside-down cake is a different story altogether. It's made with muffin batter and height-of-season peaches perfumed with lime zest , and it's as good (and appropriate) for breakfast as it is for dessert after a weekday dinner.
And though an upside down cake may sound fancy, the preparation couldn't be simpler.
Now, who's ready for a slice?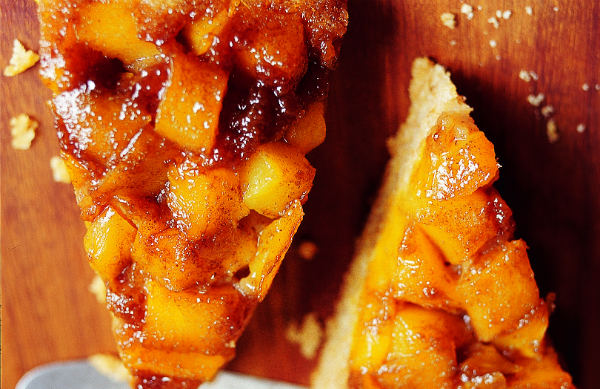 Ingredients
9

tablespoons

butter, at room temperature (divided use)

1/2

cup

Piloncillo

, finely chopped (or brown sugar)

1

generous pound

ripe peaches, peeled, pitted and cut into 1/2-inch wedges (you need a generous 3 cups total)

Zest

of one

lime

1 1/2

cups

all-purpose flour

1/2

teaspoon

salt

1/4

teaspoon

baking soda

1 1/2

teaspoons

baking powder

3/4

cup

white sugar

1

egg

1

teaspoon

vanilla extract

3/4

cup

plain whole-milk yogurt
Instructions
Preheat your oven to 375 degrees and position the rack in the middle. Melt 3 tablespoons butter in a large (10-inch) skillet with ovenproof handle, preferably nonstick, over medium heat. Swirl butter in the skillet until it turns nut-brown, sprinkle the brown sugar over the butter and lay in the peaches in a single layer. Sprinkle with lime zest and set aside.
In a bowl, whisk together the flour, salt, baking soda and baking powder.
Using an electric mixer (fitted with paddle attachment if you have one), cream the butter and sugar, and vanilla until fluffy. Add the egg, and beat until combined.
With the mixer on low speed, add 1/3 of the dry ingredients, beat until combined, then add 1/3 of the yogurt. Continue alternating dry and wet until all are added. Scoop the batter over the peaches, spreading it to cover them evenly. Slide the skillet into the oven and bake about 35 minutes, until the cake is golden brown and springy to the touch at the center.  Remove and let cool about 10 minutes.
Invert a plate over the skillet, then, holding plate and skillet firmly together with towels or pot holders, invert the two in one swift movement. Remove the skillet and the cake is ready to serve. It's best right from the oven.