We think of margaritas as warm-weather tipples, a cocktail to be consumed poolside, or on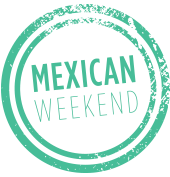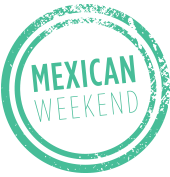 the beach, or (if we're really in a pinch) sipped from a discreet thermos on the tennis court. But what happens when winter comes? What becomes of our margarita habit then? The answer is two delicious words: blood oranges.
This wintertime citrus is the fruit that makes January worth living through. It is, as you have probably heard before, sunshine in fruit form. But you need not wait until the dark, early days of 2015. Blood oranges have just started trickling in, so these margaritas can appear at your holiday parties, on New Year's Eve or simply at the table where you're wrapping all your gifts (or unwrapping them, you lucky thing you). Another reason you'd be wise to start making these now is that blood oranges won't be around forever; by March, they'll be on their way out. Of course, by that time it will almost be tennis season.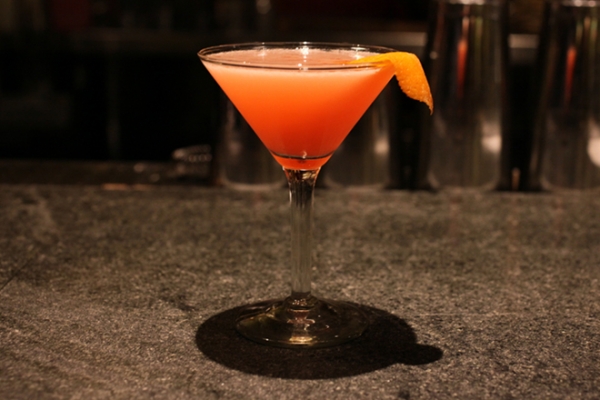 If by some alchemical process, you were able to infuse the perfect sweet-tart orange juice with the stunning color—and satisfying deep red flavor—of bing cherries, you'd have this beautiful, silky-texutred margarita.  They can be so smooth and gorgeous and easy to drink that you might be understanding the word "downfall" from a different perspective.  Cointreau (not Triple Sec) is necessary here, focusing the orange flavor in just the right way.  
Servings:
9
12-ounce cocktails
Ingredients
2/3

cup

fresh lime juice

1/4

cup

sugar

1

cup

100% agave silver tequila

1/2

cup

Cointreau

2

cups

fresh blood orange juice (you'll need about 6 juicy blood oranges)

A lime half for moistening the glass rims

Kosher (coarse) salt

Ice cubes (you'll need about 6 cups—small ones are best)
Instructions
In a large pitcher, stir together the lime juice, sugar and 3/4 cup water until the sugar has dissolved. Add the tequila, Cointreau and blood orange juice. Cover and refrigerate until chilled, about 1 hour.
Moisten the rims of three 6-ounce martini glasses with the cut side of a lime half. Spread coarse salt on a small plate, then upend the glasses into the salt to crust the rims. Fill a cocktail shaker about 3/4 full of ice and measure in 1 1/2 cups of the margarita for 3 drinks. Cover and shake for about 15 seconds to thoroughly chill the mixture. Strain into the prepared glasses and hand to your guests. When you're ready, finish the remaining margaritas in the same way.