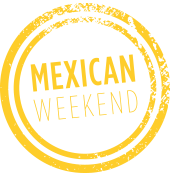 OK, OK, while it's true that I'm prone to occasional hyperbole, this espuma really is one of the most delicious concoctions on the planet.
Owing its origins to Italian zabaglione (or French sabayon), this espuma uses tequila and lime to replace wine as you whisk egg yolks and sugar to a luscious froth over simmering water.
You can make it in a matter of minutes, and, when you serve it warm from the stove as the Italians do, it's an ethereal experience — especially if you've taken time to get farmers' market peaches or apricots of nectarines.  It's pure magic over berries, too. Good news: those fruits are nearing their peak in the Midwest. (In the fall I love it over roasted pears or apples.)
My note to you: to get the best consistency, whisk the mixture continuously—don't stop!—and make sure to scrape the sides of the bowl.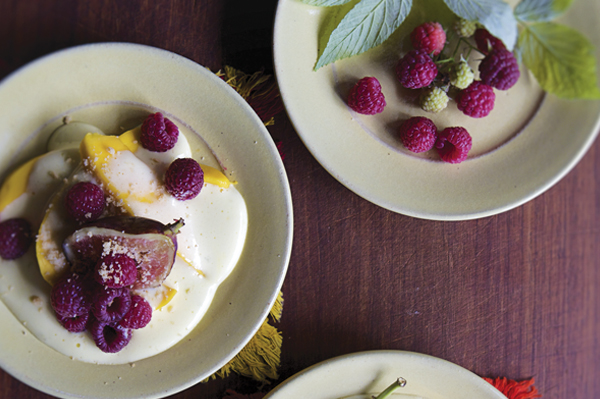 Ingredients
About 1

pound

perfectly ripe, in-season fruit (berries, stone fruits—they all work), washed and pitted if necessary

4

egg yolks

1/4

cup

sugar

2

tablespoons

orange juice

2

tablespoons

lime juice

1/4

cup

tequila

The grated zest of ½ lime

Shortbread cookies, candied almonds or anything else crisp and sweet, for serving
Instructions
Slice the fruit if necessary and divide it among four individual shallow serving bowls. Find a medium (4-quart) saucepan and a stainless steel bowl that will nestle at least halfway into it. Fill the saucepan with 1 inch of water and set it over medium-high heat.
In the stainless steel bowl, whisk together the egg yolks, sugar, juices, tequila and lime zest.
Nestle the bowl into the saucepan (the water should be boiling now—if it's not, wait until it is) and lower the heat so that the water is at a low simmer—somewhere between medium and medium-low. Whisk the yolk mixture continuously, until it becomes thick and fluffy, about 3 minutes. Remove the bowl from the saucepan. Drape a few spoonfuls of the warm "espuma" over each bowl of fruit and serve immediately with something crunchy and sweet—either on the side or crumbled on top.

Riff: Cool espuma
The warm espuma from the recipe above needs to be served right away or it deflates into an unappetizing consistency. So the French make a cool version they called sabayon by allowing the beaten cooked mixture to cool just to room temperature and folding in whipped cream. Beat ½ cup heavy cream to soft peaks and fold it into the room temperature espuma. Cover it, stick it in the fridge and spoon over fruit when you're ready (it will keep for a day or so).