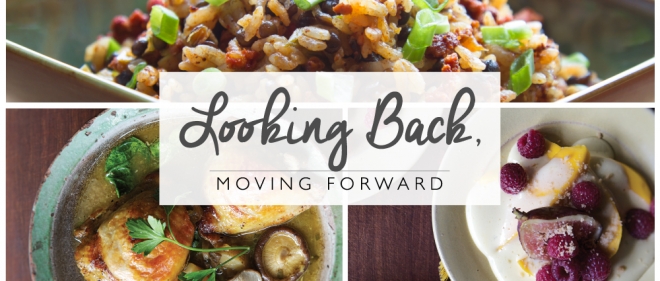 Beginning early next year, we're morphing our weekly newsletter into something we think you're going to love. Prepare yourselves for the launching of the Taco Tuesday Times, coming to your inbox after the first of the year.  
Yes, we're promising you 52 taco recipes in one year, and they'll be delivered to you every Tuesday, without fail. You'll have traditional tacos and trendy tacos. Seafood tacos and vegetarian tacos. Slow-cooker tacos and quick skillet versions. Spicy tacos. Mild tacos. Tacos that leave you with a little warm glow. And you can take our word: they'll all be delicious tacos.
Exciting as it is to look forward, I find it equally rewarding to look back.
As I reflect on the past year, something that brings me sincere joy is the enthusiasm that you bring into our culinary world, especially on my website and social media channels.
We've had nearly 6 million page views (!) this year on RickBayless.com, and hundreds of thousands of new followers to my social media channels, with plenty of you sharing your improvisations and suggestions, asking questions or simply saying thanks. (We answer those comments as quickly as possible, so keep them coming!)
It's in that spirit of culinary community that I'd like to share my most popular recipes of 2015. But these aren't my picks; they're yours (based on our stats):
(Me? I'd probably pick Chocoflan as my number one.)
We have some amazing things planned for the upcoming year— our new Chicago microbrewery and adjacent restaurant, a new YouTube series, a new season of Mexico One Plate at a Time —and I'll keep you posted on all of them.
Meanwhile, here's wishing you a wonderful holiday season and a 2016 filled with food, family and friends.
Buen Provecho!!