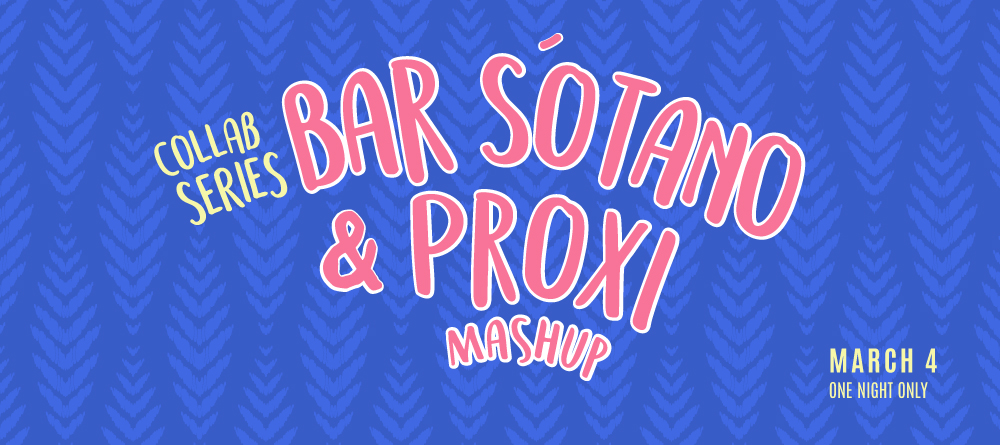 Our latest mashup brings the global street food flavors of Proxi to Bar Sótano's Mexican market-inspired basement bar.
For one night only on March 4, we're offering a special menu featuring our favorite dishes from the Proxi and Sótano kitchens, plus a few never-before-seen collaborative dishes from chefs Andrew Zimmerman and Sótano's Rishi Manoj Kumar. 
Behind the bar, Proxi's Jess Sandberg and Sótano's Lanie Bayless will weave the flavors of their world travels into unique cocktails, spotlighting drinks from their renowned bars and collaborating on a few brand new ones, too. 
We just can't wait.