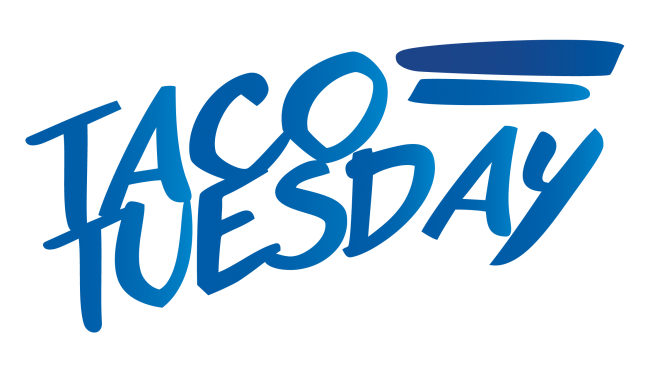 Let's say it all together: Summer taco party.
Your friends are over, the beer is flowing and everyone's hungry. And, like it or not, they're expecting something good. They're probably expecting steak tacos.
So … what kind of steak tacos are you going to make?
You have several options — skirt steak, or flank steak or minute steak (what in Mexican markets would be labeled carne para asar or carne para bistec)  — and they can all be good.  Really, your choice boils down to this: choose what you can afford.
Now, since you'll already be at the grill (with a pan of steak marinating simply in lime juice, olive oil and salt), I suggest taking a cue from those fiery Central Mexican street stalls and grilling white onions and nopales (cactus paddles) as garnishes.
If you haven't worked with nopales, this is a great chance to get familiar. Just make sure to scrape off those little spines. (Watch the video for instructions. It's easy!)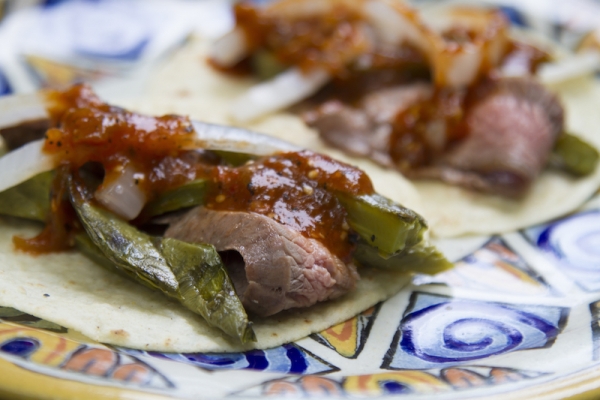 Ingredients
1

pound

flank steak OR butterflied skirt steak OR thin-cut round tip (1/8- to 1/4-inch thick) also known as minute steak, sandwich steak or breakfast steak in American markets

2

tablespoons

olive oil

2

tablespoons

lime juice

1

teaspoon

salt

3

Nopales

(cactus paddles)

1

large

white onion, sliced into rings about 1/2-inch thick

12

warm corn tortillas
Instructions
Marinate the steaks. In a small bowl, mix the oil, lime juice and salt. Place the steaks in a non-reactive dish — a 13-by-9 glass baking dish works well — and pour the marinade over the meat. Cover with plastic wrap and refrigerate for about 1 hour.
Prepare the nopales. Holding a paddle with a pair of tongs, trim off the edge that outlines the paddle, including the blunt end where the paddle was severed from the plant. Slice or scrape off the spiny nodes from both sides of the paddle.
Heat a gas grill (or grill pan) to medium or light a charcoal fire and let it burn until medium hot.
Spray or brush the cleaned paddles and onions with oil and season with salt. Place them on the grill, cooking until completely caramelized, about 8 to 10 minutes, then slice into strips.
Place steak on the grill and cook for about 8 minutes per side, then let it rest on a cooling rack atop a sheet tray for about 5 minutes. Working against the grain, slice the steak into 1/2-inch strips.
Place steak on a platter with the cactus, onion, lime wedges, warm tortillas and your favorite red salsa. Dinner is ready.