It is not often that someone achieves the title of "master craftsman." That's a designation reserved for those who have cultivated a consistent degree of true, unencumbered excellence.
Chef Juan Ramón Cárdenas is, in fact, a master craftsman of Northern Mexico's famous cabrito al pastor, the careful slow roasting of young goats over coals.
Having grown up in Saltillo, Coahuila, Chef Cárdenas began mastering the cabrito craft in his parents' restaurant. Although this delicacy takes influence from cultures across the world (16th century Spanish & Portuguese settlers are credited with bringing goats to Mexico in the first place), cabrito has become the star of Northern cooking. Young (kid) goat is raised to between 30 and 40 days old, consuming its mother's milk and local grasses (the makeup of those grasses gives Northern Mexican cabrito its unique flavor).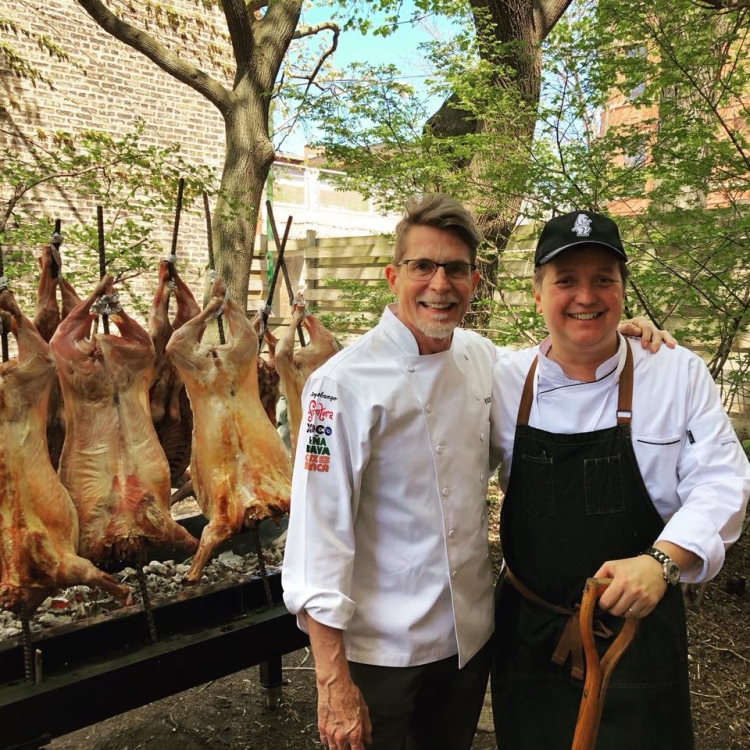 After two to three hours over constantly tended coals, the goat is served traditionally with salsas and tortillas. The meat itself is rarely seasoned with anything but salt, and every part of the animal is used.
Chef Juan Ramón Cárdenas has dedicated much of his life to spreading the joy of cabrito. His cookbook La Senda del Cabrito (The Path of the Kid) won Best Meat Book at the Gourmand World Cookbook Awards, he was the star of Netflix's Taco Chronicles episode on Cabrito (S2 E3), and he is now a James Beard Award Finalist for Best New Restaurant (Don Artemio in Fort Worth)!
In celebration of our friend's achievements, this Cabrito Master is coming to Bar Sótano in Chicago for a Back-Alley Cabrito Cookout.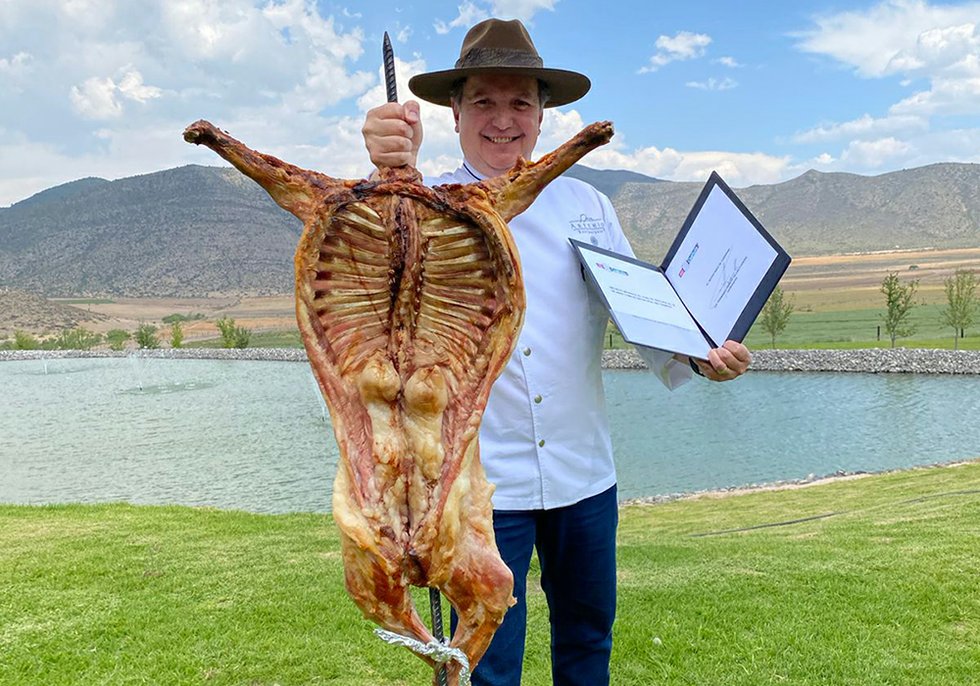 If you're interested in tasting a once-in-a-lifetime taco, this is your chance. Come watch a true artisan at work while enjoying fresh-shucked oysters, ceviches, guacamole, spring-inspired cocktails, and of course, cabrito nestled in fresh, handmade tortillas.
To see if there are any tickets left: https://resy.com/cities/chi/bar-sotano