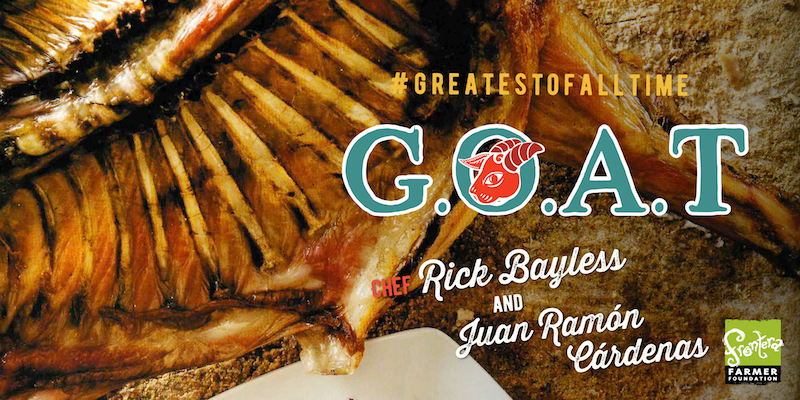 When it comes to raising much-needed funds to insure that local farms thrive, this party will be the G.O.A.T. — the greatest of all time.
Hyperbole? We don't think so.
We are flying in Juan Ramón Cárdenas, Mexico's greatest master of Mexico's most legendary specialty, fire-roasted cabrito. And he's going to prepare his showstopping specialty in the showstopping Bayless Gardens. For only 40 people. Rick will offer cooking demos in his kitchen. The brewers from Cruz Blanca will lead tastings of their super-fresh craft beer. Frontera spirits director Lanie Bayless will host a mezcal cocktail class. A variety of tastes and textures and aromas will abound.
After that, we'll gather at tables for dinner with wine pairings by sommelier Jill Gubesch and guitar music from Carlo Basile (remember him from Rick's Lookingglass production of Cascabel?).
All of the proceeds from this super-special Sunday Funday are headed to the Frontera Farmer Foundation, Rick's nonprofit that awards capital development grants to Midwest family farms.