If you're not armed with a plan, a clear vision of exactly what you'll serve and when to prepare it, the prospect of holiday cooking quickly turns from heartwarming joy to pure panic.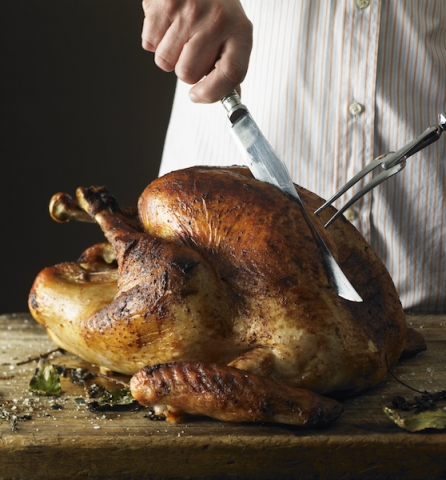 And that, in turn, leads to irritability, negative energy and possibly likely to inappropriately early cocktails.
We're here to help.
Let's start with the main event, the turkey. Instead of the usual oven-basted bird, we'll be heading to the grill with wood chips in one hand and a big glass of tempranillo in the other as we embark on preparing this magnificent Mesquite-Smoked Grilled Turkey. Just don't forget to brine the night before.
Lustrous as polished mahogany, the finished turkey is Rick's go-to every Thanksgiving. Let us recommend two accompaniments, a dish of soul-satisfying warm Red Chile Adobo sauce and the decidedly unfussy Jicama Cranberry salsa, both of which come together quickly. 
Perhaps you're not responsible for the turkey. Maybe your annual charge is contributing a side. (Count your blessings. Less pressure.) Let's assume that giant tubs of yams with marshmallows aren't your thing. (More blessings.) Allow us to make some suggestions.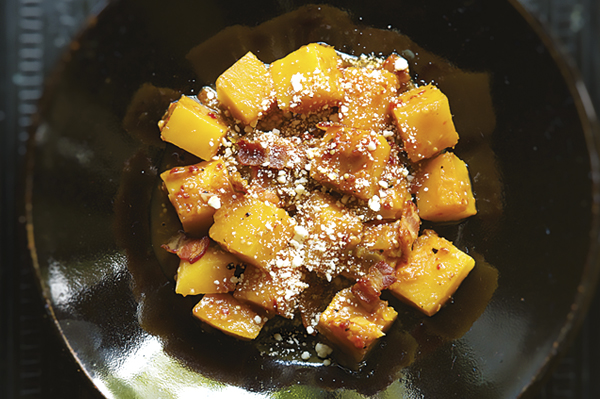 On Wednesday, you could pickle some tomatillos and prepare a lime-pumpkinseed dressing for a restaurant-worthy salad on Thursday. Bonus: pickled tomatillos are dynamite on leftover turkey sandwiches.
On the big day, you could dazzle the crowd with this tangy, sweet-and-smoky Butternut Braise with Bacon, Tomatillo and Chipotle — omit the bacon to please the vegetarians — or elevate humble mashed potatoes with a few huge spoonfuls of roasted garlic mojo, or make a huge pot of this Kuri Squash Soup, which incorporates black pepper, cinnamon, apple and ancho chile. It's the warm autumn hug your family desperately craves.
Dessert? Of course!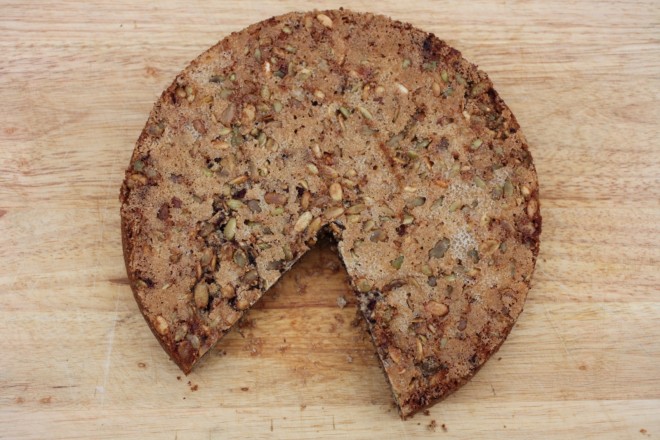 With it's crunchy crust and flecks of Mexican chocolate, the moist and sturdy Mexican Chocolate-Pumpkinseed Cake hits all the right notes and it comes together in a flash using a food processor.
Chocolate Pecan Pie Bars, based on the the recipe for Frontera Grill's ridiculously decadent, internationally acclaimed Chocolate Pecan Pie, are a guaranteed crowd pleaser.
Not in the baking mood? Mexican Chocolate Truffles are the answer. For everything.
And all of this is really just a start. Our website has hundreds of recipes to explore as we head into the waning days before the holidays, so please take a look and see if anything speaks to you. Have a question on a recipe? Leave a comment; we're always here answering.
Buen provecho, everyone, and Happy Thanksgiving!
Turkey photo credit: Macy's and Maren Caruso