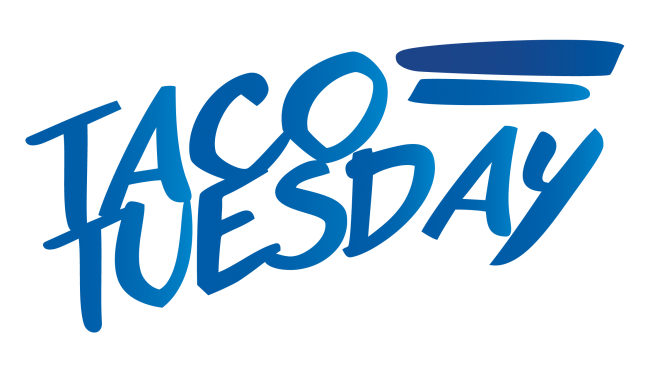 Look, there's no reason why this recipe should work. In fact, I can't even justify why you should ever even put Sriracha-glazed turnips with blue cheese and bacon in a tortilla.
Except that—who knows why?—it's just plain crave-able. Weird, but crave-able. And yes, you're right, there's nothing at all traditional about it.
But I'm here to tell you: Make. This. Dish
Coupled with the mild sweetness of the little white Japanese turnips, the Sriracha-agave glaze gives a distinct sweet heat unlike anything I've ever tasted.
Yeah, that's good in and of itself, but why stop there? A dish this offbeat gladly welcomes more funk — why not, right?— so we've given it some crumbled blue cheese. And crispy bacon. Again: why not?
Quick tip: This dish is almost as good if you omit the bacon, which makes it a great option for those looking to eat lower on the food chain.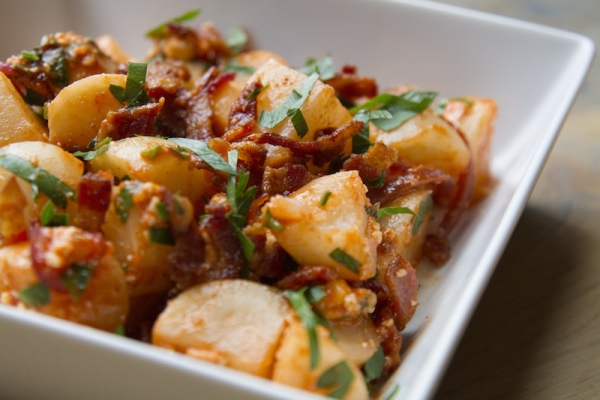 Ingredients
2

tablespoons

butter

1

small

red onion, sliced

4

slices

thick-cut bacon

12

ounces

turnips (preferably small Japanese turnips), peeled if you like and cut into 1-inch pieces

2

tablespoons

Sriracha

2

tablespoons

agave syrup (preferably raw or organic)

1/4

cup

crumbled blue cheese

2

tablespoons

roughly chopped parsley, plus leaves for garnish
Instructions
Melt the butter in a very large (12-inch) skillet over medium-high heat. Add the onion and cook, stirring regularly, until richly caramelized, about 10 minutes.
In a large (10-inch) skillet over medium heat, cook the bacon, turning every once in a while, until browned and crispy, about 10 minutes. Drain on paper towels, then chop into small pieces.
Place turnips in a microwave-safe bowl, add 1 tablespoon of water and cover with plastic. Poke holes in plastic and microwave for 4 to 5 minutes at 100% until turnips are nearly tender.
Drain the turnips and add to the skillet the Sriracha and agave syrup. Cook until sauce is reduced and turnips are coated, about 2 minutes. Stir in blue cheese and parsley.
Scoop onto a serving plate and top with more parsley leaves.