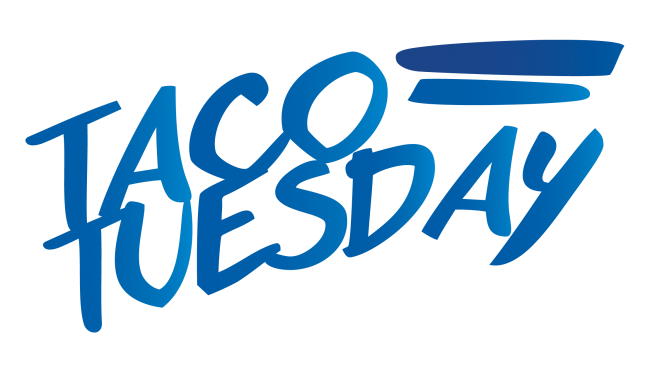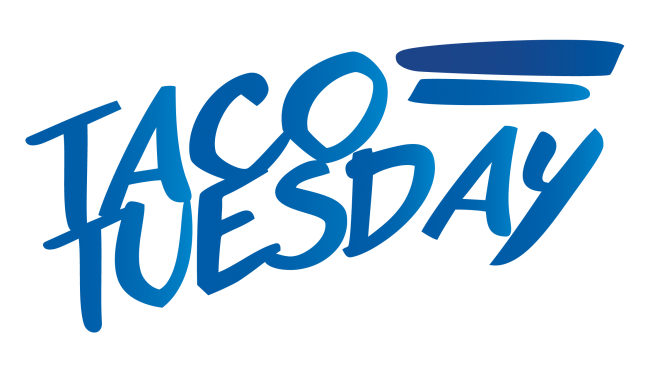 Taco with cheese and salsa — you can't go wrong, right?
Well, no, you can't. But this week's Taco Tuesday takes those humble ingredients to a place you may have not been before.
Here, we're filling tacos with golden brown slices of frying cheese — that's right, frying cheese — which you can find in most grocery stores. Look for something called, um,  "frying cheese" (halloumi works well here) or, in a Mexican grocery look for queso para frier or queso asadero (grilling cheese). They're going to be fresh-tasting, a little crumbly and slightly spongy, cheeses that won't melt when they get that high-heat sear in a heavy skillet.
(Fair warning: trying to make this dish with with that package of shredded cheese in your refrigerator will result in a huge mess. Just don't do it.)
Inspired by Oaxaca, we'll next make a rustic roasted tomatillo salsa, the char and tang offering a perfect compliment to the sweet-and-milky goodness of the fried cheese.
Short on time? These seared-cheese tacos are equally as good with a jar of roasted tomatillo salsa.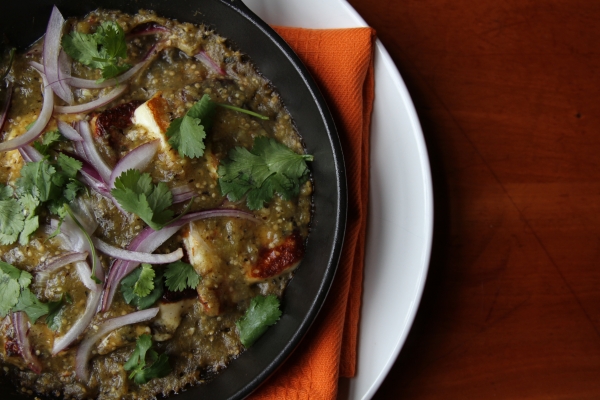 Ingredients
8

ounces

tomatillos,

husked, rinsed and cut in half

2

large

garlic cloves, peeled

Fresh hot green chile to taste

(roughly 1 serrano OR 1 small jalapeño), stemmed and roughly chopped

Salt

12

ounces

Mexican panela cheese, cut into 1/2-inch slices

1/4

red onion,

thinly sliced

About 1/4

cup

(loosely packed) chopped cilantro (thick bottom stems cut off)
Instructions
1. Make the sauce. In a small non-stick skillet over medium-high heat, roast the tomatillos (start them cut-side down) and garlic until soft and browned, 3 or 4 minutes per side. (If a non-stick skillet is unavailable, line a regular skillet with aluminum foil.) Scoop the tomatillos and garlic into a blender or food processor, add the chile and 1/2 cup water and blend until smooth. Taste and season with salt, usually a generous ½ teaspoon.
2. Finish the dish. Film a heavy-bottomed skillet with vegetable oil and bring to medium heat. Add the slices of cheese and sear until golden brown, about 2 to 3 minutes per side. Pour in the salsa and bring to a rolling boil. Scoop the sliced onion into a strainer and rinse under cold water. Sprinkle over the dish, along with the chopped cilantro, and serve with warm tortillas.