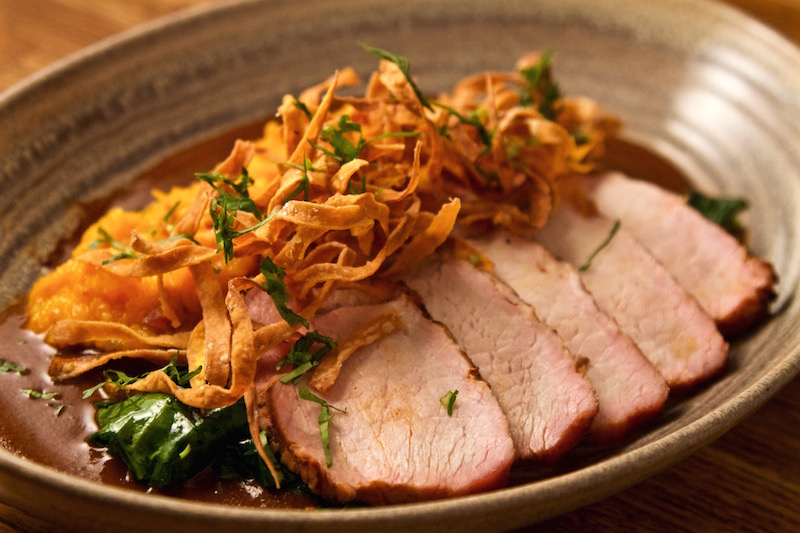 PORK IN MANCHAMENTELES Grill-roasted pork loin, almond-thickened manchamenteles (ancho, almonds, peanuts, pineapple, spices), rustic mashed butternut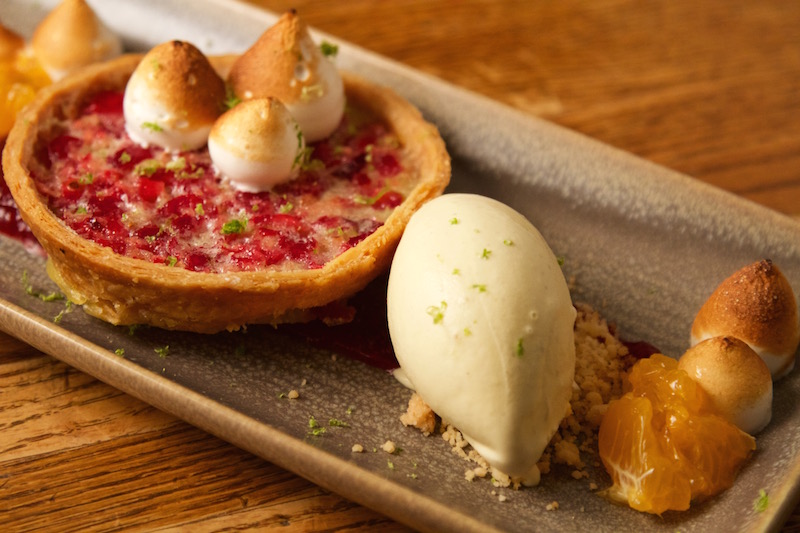 CRANBERRY-LIME CHESS TART With chipotle-cranberry sauce, toasted coriander ice cream, tangerines and toasted meringue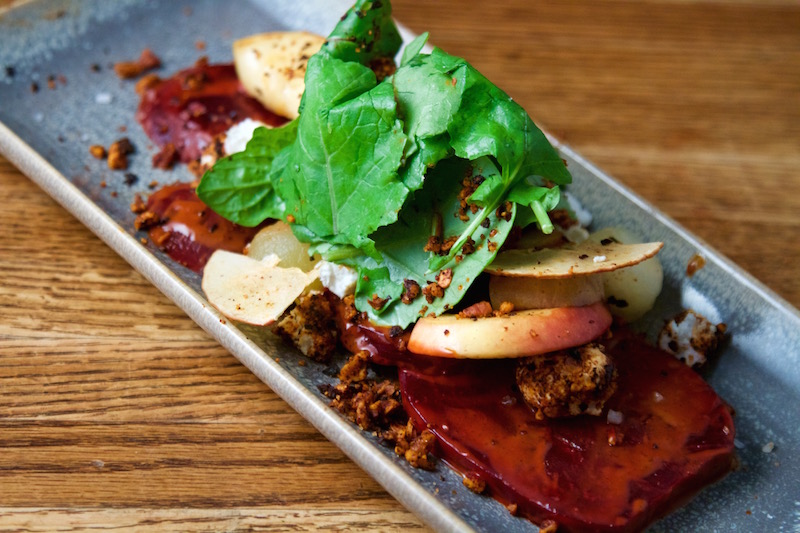 BEET, ANCHO & APPLE 3 WAYS Roasted beet and grilled apple salad, local goat cheese, ancho chile dressing, ancho-pecan crunch, limey "compressed" apples, apple chips, Bayless garden greens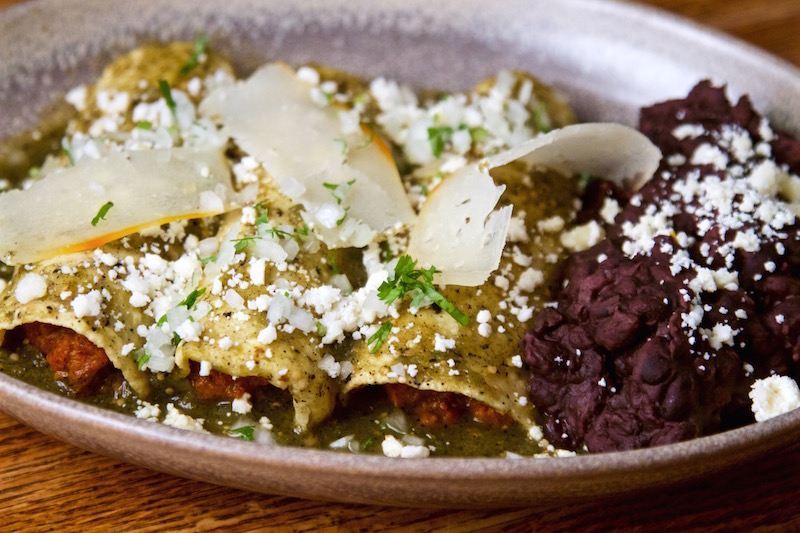 CHORIZO, POTATO, TONGUE ENCHILADAS Roasted tomatillo sauce, añejo cheese, our exclusive aged Bola goat cheese. Black beans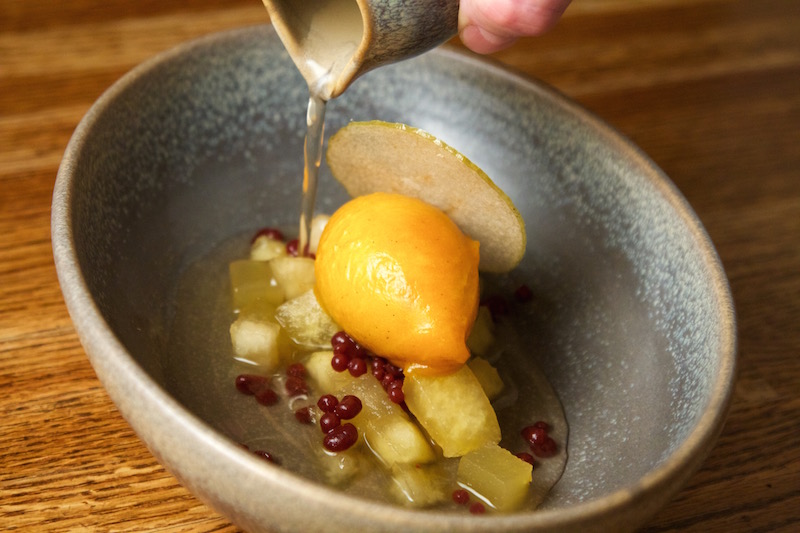 SOPE de FRUTAS Butternut-vanilla bean sorbet, jonagold apple (infused with rosehip liqueur), spiced cherry pearls, sparkling ginger "broth"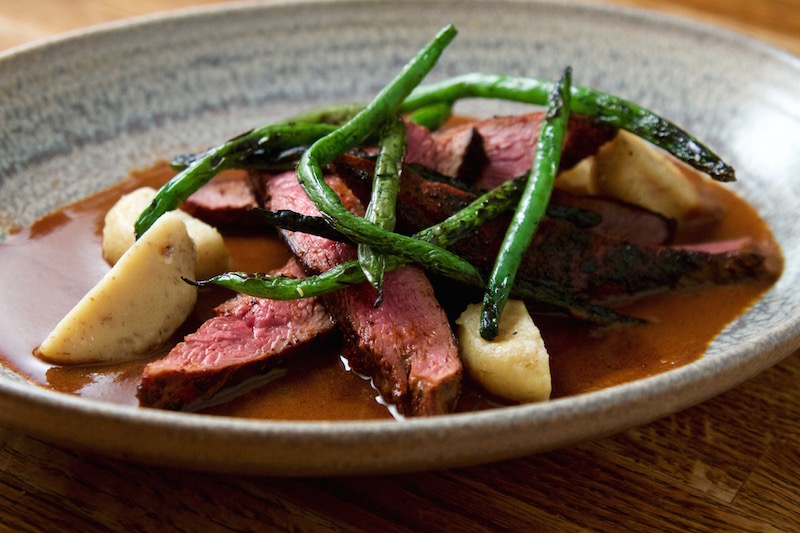 DUCK IN MOLE DE XICO Grilled duck breast, fruity-nutty Xico-style mole, plantain chochoyotes (dumplings), smoky green beans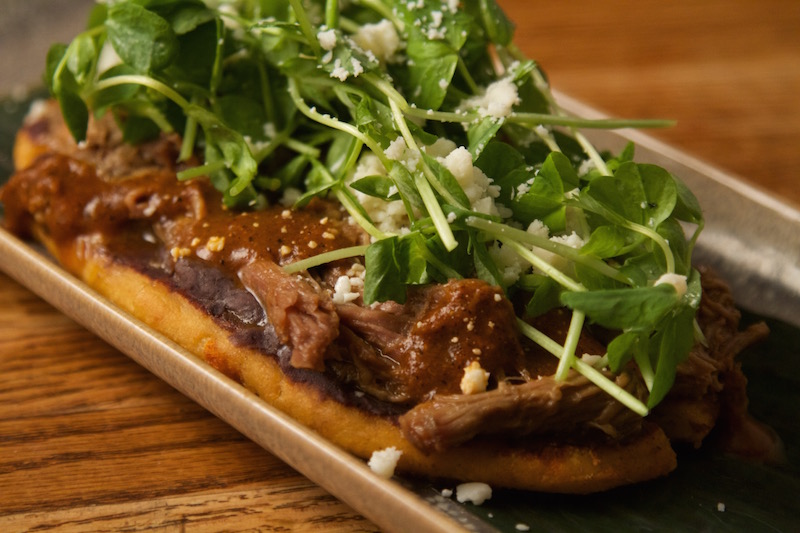 BROKEN CURSE HUARACHE Crispy fresh corn masa flatbread (infused with butternut), goat barbacoa, toasty guajillo salsa, smooth black beans, añejo cheese, pea shoots. We ain't afraid of no goats.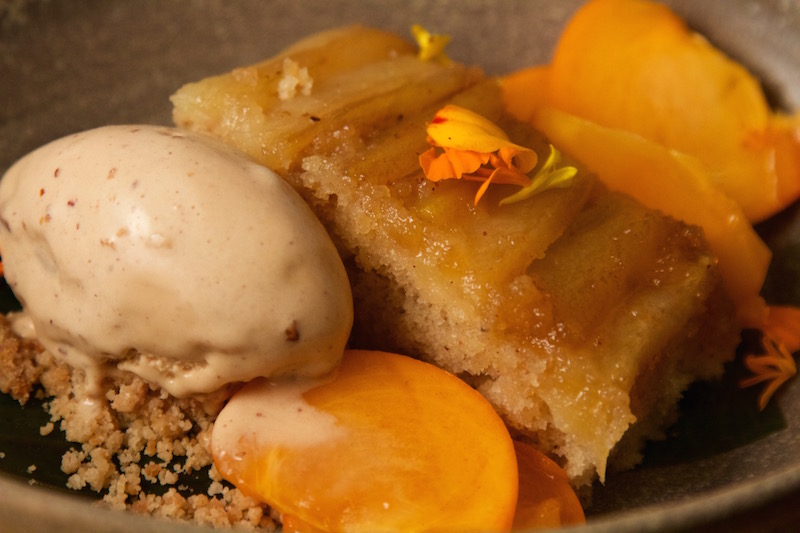 MAPLE, APPLE PERSIMMONS Maple-apple upside down cake, butter pecan ice cream, Beck Grove persimmons
It's been quite a month, hasn't it?
Let's all take a brief pause and think about what brings us joy. Here at Frontera, that means looking out toward our local farms, toward Mexico,  and doing our very best to bring the two together.
We think we've done just that on our latest menu.
Everything on this menu is good (really!), and the list of favorites is long. There's the "Broken Curse" Huarache, a nod to our beloved Chicago Cubs featuring goat barbacoa atop a crispy, butternut-infused crispy corn masa flatbread.
The "Where's the Beef" Tamal, meanwhile,  is old-school Frontera: playful, but packing a punch with banana leaf-steamed, beefy, fresh corn masa tamal filled with savory braised beef and topped with beefy black bean sauce.
On the slightly lighter side, the roasted beet and grilled apple salad, studded with local goat cheese and ancho-pecan crunch, is a complete stunner.
And that's just the starters.
Our dinner menu is a veritable celebration of mole, the undisputed king of Mexican sauces. You'll find it in our special dish of Duck with Mole de Xico, a fruity-nutty symphony of mulato & pasilla chiles, dried fruit, plantain, almonds, pecans and pine nuts.
Our Querétaro-style mole verde, made with poblano, tomatillo, plantain, raisins, sweet spices and served with wood-grilled chicken and a fruit-filled flat tamal, is simply not to be missed.
Nor is the manchamenteles, the almond-thickened "tablecloth stainer" mole made with ancho, almonds, peanuts, pineapple and spices. That's served with a grill-roasted Gunthorp Farms pork loin, and together the combination is perhaps this menu's most mouthwatering.
As for desserts, well, let's have a look, shall we?
MAPLE, APPLES, PERSIMMONS Maple-apple upside down cake, butter pecan ice cream, Beck Grove persimmons
DÚO DE FLANES Duo of Mexican caramel custards: Classic Mexican vanilla flan and chestnut-allspice flan with caramelized pears, pomegranate
CRANBERRY-LIME CHESS TART Chipotle-cranberry sauce, toasted coriander ice cream, tangerines, toasted meringue
SOPA DE FRUTAS Butternut-vanilla bean sorbet, jonagold apple (infused with rosehip liqueur), spiced cherry pearls, sparkling ginger "broth"
So, yeah. Whatever may be happening out there in the world, Frontera is all about total joy and total celebration. Like our fearless leader said on Twitter earlier this month, we will "keep living the change we want to see in the world, keep giving folks smiles and delicious food. [There's] power in that."