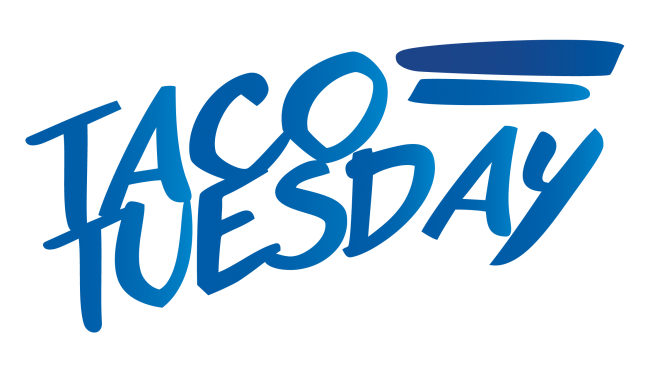 It's late August here in Chicago and it seems we're all downshifting into new rhythms.
Perhaps you're needing (maybe wanting?) to spend a little less time in the kitchen. Well, when that's what I'm feeling, there's one device I always turn to: my slow cooker. With little effort on my part, it creates flavors that bring big satisfaction every time.
And this slow-cooker version of tinga poblana has been one of my go-to's for years.
Rich in roasted tomatoes, browned meat and smoky chipotle chiles, this tinga will remove stress on a busy weekday, when the prospect of dinner looms large. (It's also perfectly suitable for a weekend dish, but this is Taco Tuesday, after all.)
Quick note: You may be tempted to skip the chorizo that's called for here, but I urge you to include it for the depth of flavor it brings to the dish.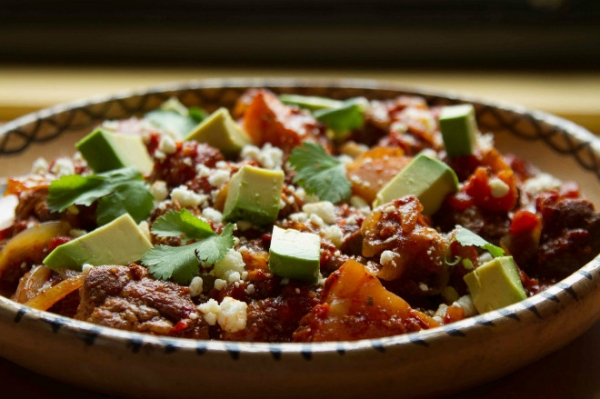 Recipe from Season 7, Mexico—One Plate at a Time
Ingredients
1

tablespoons

olive or vegetable oil

1

pound

lean, boneless pork shoulder, trimmed and cut into 1 1/2-inch cubes

4

ounces

chorizo sausage,

removed from its casing

4 to 5

medium (about 3/4 pound total)

red-skinned potatoes, quartered

1

large

white onion, sliced 1/4–inch thick

1

garlic clove, minced

1

28-ounce

can diced tomatoes, in juice (preferably fire-roasted)

2 to 3

canned chipotle chiles en adobo,

finely chopped

4

teaspoons

chipotle canning sauce

1

tablespoon

Worchestershire sauce

1/2

teaspoon

dried oregano,

preferably Mexican

Salt

About 1/2

cup

crumbled Mexican queso fresco or other fresh cheese like salted pressed farmers cheese

1

avocado,

pitted, flesh scooped from the skin and diced

Warm corn tortillas
Instructions
If your slow cooker has an insert that can go on the stovetop, heat the oil in it over medium-high heat.  (If it cannot go on the stove or you do not have a removable insert heat the oil in a very large (12-inch) non-stick skillet.) Once the oil is very hot, add the pork and chorizo in a single layer and cook, stirring until the meat has browned, about 6 to 8 minutes. Turn off the heat and place the insert into your slow cooker (if you're using a skillet, transfer the meat and its juices into the slow cooker). Add the potatoes, onions, garlic, tomatoes with their liquid, chipotles, chipotle sauce, Worcestershire, oregano and 1/2 teaspoon salt and stir to mix thoroughly. Cook at the highest temperature.
The tinga will be finished after 6 hours at the highest temperature, though you can hold it for longer.  (My slow-cooker can be programmed to switch from high after 6 hours to a keep-warm low temperature for up to another 6 hours. Some slow cookers click to keep-warm automatically; others need to be switched manually.)
After six hours, gently stir the tinga. If the sauce seems too thick, stir in a little water. Taste, and season with salt if you think the dish needs it. Scoop into a large bowl, sprinkle with the fresh cheese and diced avocado, and serve with warm tortillas.