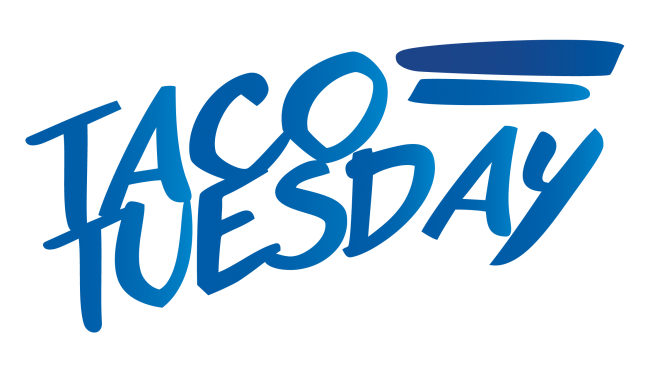 OK, I know that speed is typically of the essence for weeknight dinners — that's basically the impetus for this whole #TacoTuesday thing — so here's one of the quickest recipes I know that manages to deliver incredibly great flavor.
I'm talking about shrimp a la mexicana, that classically spicy preparation of finely chopped green chiles, ripe red tomatoes and white onion that enlivens everything it touches (think huevos a la mexicana or carnitas tacos with salsa mexicana/pico de gallo)
And even though you may not have a plancha (one of those rolled steel griddles found at my favorite beachside street carts), you can totally recreate this dish with a hot, heavy skillet and, of course, some warm tortillas.
Quick note: I recommend chopping green chiles whole–seeds and all —  to give this dish its hallmark heat. If that doesn't suit you, feel free to cut out the seeds and veins before chopping your chile.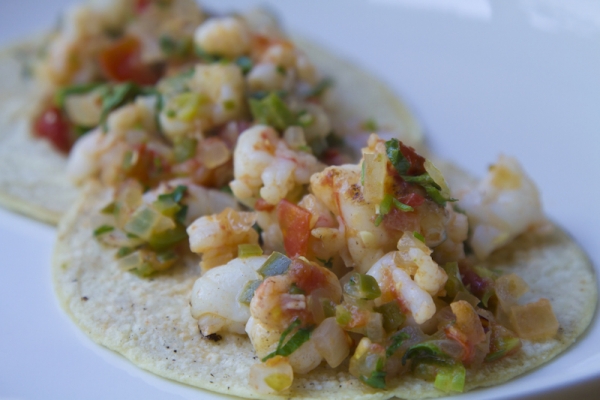 Ingredients
3

tablespoons

lard, vegetable oil, bacon drippings, fat rendered from chorizo, or even butter

3

serrano

OR one large jalapeño, stemmed

1

small

onion, diced

1

ripe medium-large tomato, cored and diced

1

pound

shrimp, peeled, deveined, tails removed, and chopped into 1/2 inch pieces

A few

sprigs

cilantro, finely chopped

A

big

squeeze of lime juice
Instructions
Melt the lard or other fat in a medium-size skillet set over medium heat. For a milder dish, seed the chiles then chop them finely and add to the skillet, along with the onion and tomato. Cook, stirring frequently, until the onion has softened but is not brown, about 5 minutes. Reduce the heat to medium-low.
Add the shrimp to the skillet, letting the shrimp cook until they're almost done through, about three minutes. Add a big handful of chopped cilantro and a squeeze of fresh lime juice, then scoop into a warm tortilla.