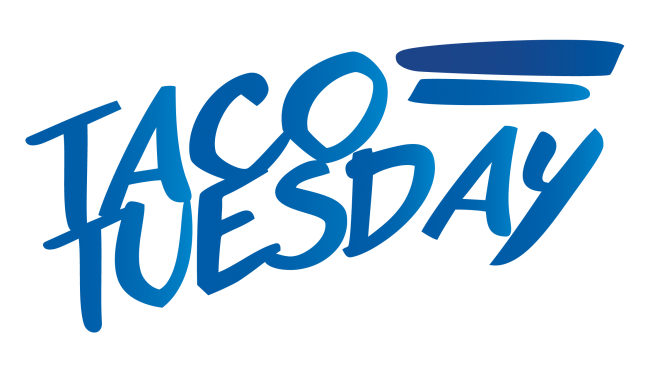 This week's #TacoTuesday takes a page from Acapulco's seaside playbook, where market vendors serve spicy, guajillo-drenched shrimp a la diabla. Eating hot, spicy food to beat the heat may seem a bit of an oxymoron, but spicy foods are known to stimulate circulation and increase your body temperature, which induces sweating, which actually cools the body down as perspiration evaporates. Yep. Odd as it seems at first thought, it works.
As we enter the dog days of summer, I wanted a dish that could capture that spicy essence. So here's my current version of the Acapulco classic with bay scallops replacing shrimp.
The spiciness here comes from two sources: red chile adobo, that incredibly versatile seasoning paste, and several healthy splashes of your favorite Mexican hot sauce. Coupled with rich, sweet caramelized onions, golden seared bay scallops and a dollop of crema, it's one of the best summertime tacos I know. 
Don't forget the cold beer. You'll need it.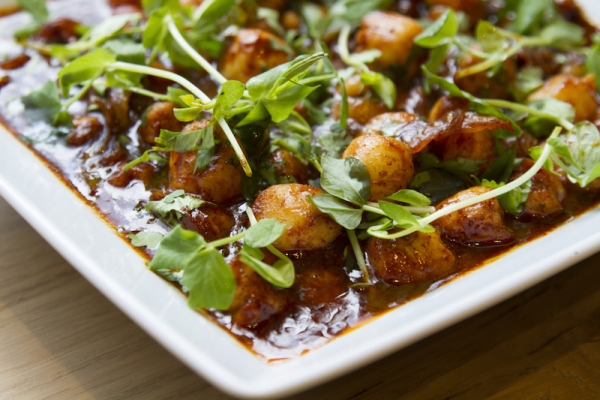 Ingredients
For the Red Chile Adobo

Scant 1/2

cup

good-quality ancho chile powder (the amount you'll get from a typical 2-ounce spice jar)

8

garlic cloves, peeled

1/2

teaspoon

ground cinnamon, preferably Mexican canela

1/4

teaspoon

ground black pepper

1/8

teaspoon

ground cumin

3

tablespoons

apple cider vinegar

1 1/2

teaspoon

salt

For the Scallops

2

tablespoons

vegetable oil, olive oil, bacon drippings or fresh-rendered pork lard

1

medium

onion, cut into 1/4-inch slices

1

pound

bay scallops

1/2

cup

red chile adobo

2

tablespoons

Mexican hot sauce (I like Tamazula here)

1/4

cup

freshly grated Mexican queso añejo or other garnishing cheese such as Romano or Parmesan

OR crema

A few

sprigs

cilantro, chopped
Instructions
Make the red chile adobo:  Scoop the chile powder into a blender or small food processor. In a medium saucepan, bring 1 ¼ cups water to a boil. Pour the hot water over the chile powder, loosely cover the blender or secure the top of the processor and pulse to create a smooth slurry. Let cool.
Collect the garlic in a microwavable bowl, cover with water and microwave at 100% for 1 minute. Drain and add to the blender or food processor along with the spices, oregano, vinegar and salt. Process to a smooth puree. If necessary, stir in some water, a splash at a time, until the adobo is the consistency of barbecue sauce. Transfer the adobo to a pint jar and store, covered, in the refrigerator, where it will last for a couple of months.
Make the scallops: In a very large (12-inch) heavy skillet set over medium-high, heat the skillet until you see the first wisp of smoke, then add the 2 tablespoons of oil or fat of your choosing. Then add the onions and gently caramelize until they are rich and golden, about 7-8 minutes. Take a slotted spoon and remove the onions from the pan to reserve the oil left in the pan. Lay the onions on a dish and reserve.
Add the scallops in the pan with the reserved oil and sear each side about 2-3 minutes. As the scallops sear, nestle in the reserved onion, turning it as it browns. Once the scallops and onions are combined, add ½ cup of the Quick Red Chile Adobe and the Tamazula hot sauce. If the mixture looks like it needs to be saucier, add a little more water, then taste everything and season it with salt if it needs some.
Scoop into warm tortillas. Garnish with the queso añejo or the crema (or one of its stand-ins) and cilantro.