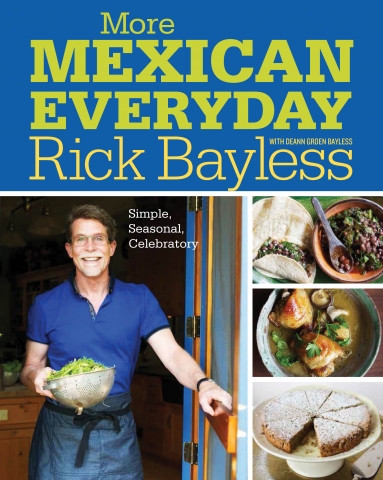 Let's get this show on the road.
Chef Rick Bayless will soon be traveling across the country signing copies of his newest cookbook, "More Mexican Everyday: Simple, Seasonal, Celebratory."
Filled with dozens of full-color recipes and expert guidance from Rick, the book helps home cooks step up their game. Inside, you'll find time-saving tips, slow cooker recipes, special soups, salads, quick moles, adobos,  "secret weapon" ingredients, desserts and so much more.
Don't forget: More Mexican Everyday is available for pre-order at  Amazon, Barnes and Noble and iTunes
Trust us, the recipe for Budín de Pan y Coco (Coconut Bread Pudding) is worth the cost alone.
RICK ON TOUR
April 27: Institute of Culinary Education, New York City
April 29: Vroman's Book Store, Los Angeles
June 19: Aspen Food & Wine Festival
July 25: Maker's Mark Distillery, Loretto, KY
Oct. 3: Newport Food & Wine Festival
CHICAGO
May 16: National Restaurant Association show
May 29: VIBEUP
June 6: Green City Market and Printer's Row
Aug. 29: Chicago Food & Wine Festival
Sept. 26: Chicago Gourmet