There are three options for private dining at Frontera and Topolobampo: The intimate Library Room (for a candlelit Topolo experience), the festive Morales Room (for a lively Frontera experience) and, finally,

your
  room—or whatever room it is you'd like us to set up our catering operation. For more information and reservations, contact Dana Armon at darmon@fronteragrill.net or 312.334.3662. 
Escape into our private quarters, a room lined with over 2000 of Rick's personal cookbooks, where you'll be pampered by your own personal chef for the entire night. Watch as your meal is cooked for you in the adjacent, newly-renovated test kitchen. You can even hop in and do some chopping yourself, if you want to. Or not—if you'd rather stay seated, enjoying your multi-course meal and wine pairings straight from Topolobampo, nobody will blame you.
---
• 5-course Topolobampo Tasting Menus
• For parties as small as 8 and as big as 25
• Wine pairings from sommelier Jill Gubesch
• Each party begins with guacamole and other snacks
• Add hand-shaken margaritas, presented as you enter the room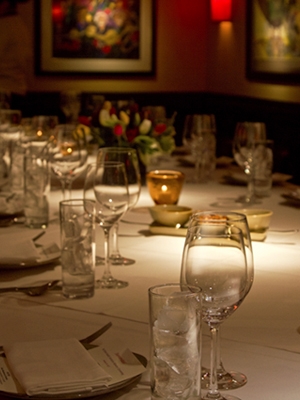 Let's say you want all the energy and life of Frontera Grill, but you want it for, oh, 40 people. We've got a room for that. The Morales Room is filled with the art of namesake Mexican artist Roldofo Morales, and is a space that's flexible enough to handle any occasion: business meetings, cocktail receptions, festive dinners—or, sometimes, all three.
---
• Frontera, Topolobampo & cocktail party menus
• For parties of up to 45 (60 for standing receptions)
• Wine pairings from sommelier Jill Gubesch
• Every party starts with guacamole, salsas & snacks
We're perfectionists about every part of our business. What does that mean for catering?
It means we'll never stuff a dozen enchiladas into a tinfoil tray and send you on your way. Instead, we send a team of chefs to your venue and cook everything on the spot.
Want help with decorations? Need to book a mariachi band? We've got that covered, too. Just tell Dana Armon.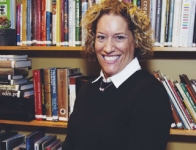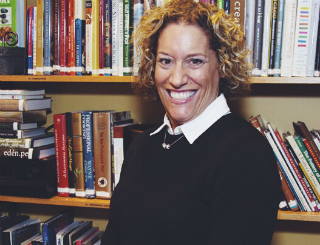 DANA ARMON
DIRECTOR OF SPECIAL EVENTS
If there's one thing Dana Armon loves more than going to parties, it's planning parties. Together with our Private Events Culinary Team, she'll seamlessly create your perfect event in the The Library—Rick's private test kitchen that contains his personal cookbook collection—or the Morales Room, filled with art work from Mexican master Rodolfo Morales. Looking to bring the fiesta home? She can help with that, too.