PICKUP AT CRUZGRUBHUBCAVIARCHOWNOW
Rey Gordo BA Imperial Stout release on Friday, April 3rd at 11am.
UPDATE: SOLD OUT!
FAQ! It's our first time working with many of these systems and we appreciate your patience while we work out the kinks. Here are some FAQs for our time-restricted items like family meals or breakfast tacos:
I don't see the wood-fired chicken! How do I order?
For ASAP orders, the online systems won't show the family-style meals until the clock strikes 4:00pm.
I want to pickup a family meal for dinner next Thursday. How do I pre-order?
For pre-orders pickups, use GrubHub, ChowNow, or Caviar. Please note, the earliest pickup time for pre-orders is 4:30pm. We need 30min to prep your meal 😊
Can I pre-order a family meal for delivery?
For pre-order deliveries, use GrubHub or Caviar! Same note as above, 4:30pm is the earliest delivery time available.
CRUZ BLANCA BREWERY & TAQUERÍA | 904 WEST RANDOLPH ST | CHICAGO | 312-733-1975
ADDRESS:
904 West Randolph Street – Chicago, IL 60607
HOURS:
Delivery and Pick-Up options available
11:00am-8:00pm, Tuesday-Thursday
11:00am-9:00pm, Friday-Saturday
11:00am-8:00pm, Sunday
Please call 312.733.1975, or order through Caviar.
GIFTS:
Give the gift of Tacos y Cerveza! + Tlayudas! Shop here!
RESYS:
CRUZ BLANCA ACCEPTS RESERVATIONS!
Click the button below, or for groups of 12 or more, please email us at info@cruzblanca.com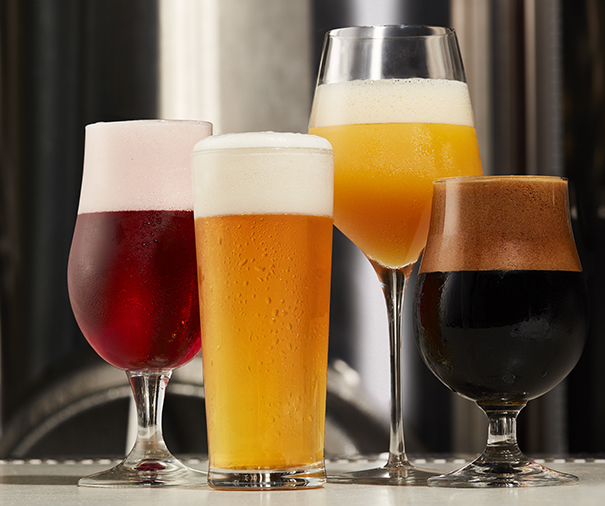 CRAFT MEXICAN CERVEZA
Cruz Blanca is a small-batch Chicago brewery passionately focused on ModMex lagers, sunny IPA's and tropical wild-fermented sours. Inspired by the original Cruz Blanca Brewery that opened in Mexico City in the 1860's.
Brewery Tours are held every Saturday at 3 p.m. and are $10 a person. Reservations highly recommended to ensure availability.
BEER & COCKTAILS TO-GO MENU
04/02/20 (PDF) • Jacob Sembrano, Head Brewer
VISIT OUR BREWERY WEBSITE AT CRUZBLANCA.COM >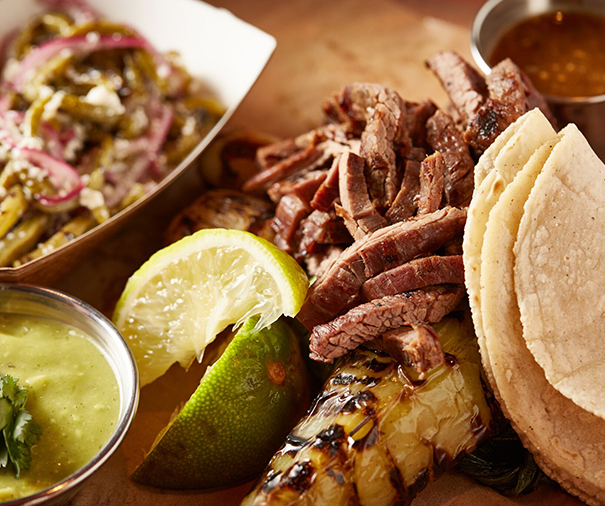 SMOKE ALLEY TAQUERÍA
Choose your pleasure — half-cured flank steak, chorizo, chicken or portobello — and our taqueros will pile it all on a big beer tray with wood-grilled knob onions, peppers, smoky Oaxacan pasilla salsa, guacamole, crunchy pico de gallo, and limey cucumbers. And, of course, a stack of fresh-made tortillas. We also offer Oaxcan-style TLAYUDAS — gigantic, shareable tostadas with black bean spread, cheese, and your choice of wood-grilled proteins.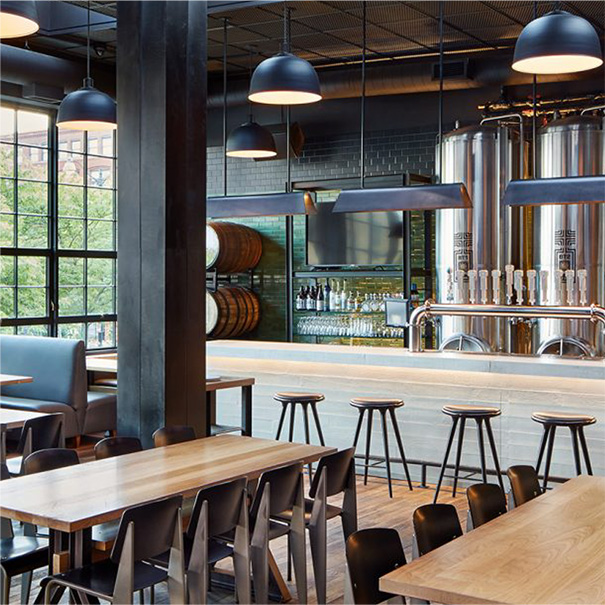 FIESTA-FRIENDLY EVENTS
Plan the perfect fiesta with crowd-pleasing fare from award-winning chef Rick Bayless.
Your guests can make their own tacos with our house-made corn tortillas and choose from an array of toppings. Include our freshly–made guacamole, amazing sides, and stellar house-beers for a fun fiesta spread at Cruz Blanca or packaged to go for your catered event.
ABOUT CRUZ BLANCA BREWERY & TAQUERÍA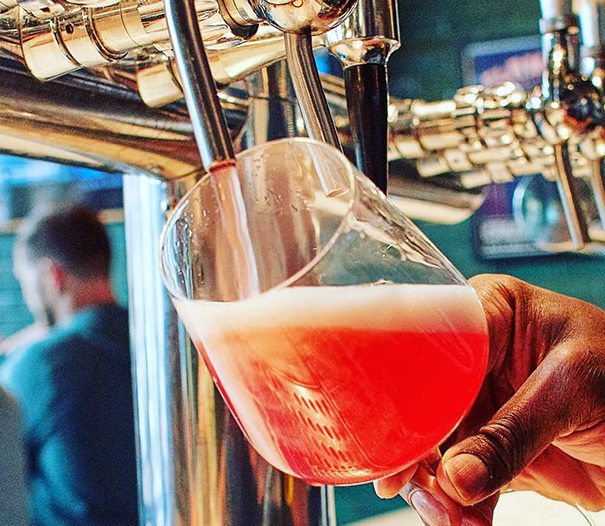 KEEP ALL LINES OPEN AND FLOWING
As expressed by our crossroads logo, Keep all lines open and flowing is a mantra for making and serving good beer — a reflection of our commitment to sharing and exploring possibilities.
Cruz Blanca makes beers that open people up to new flavors, new ideas, and new experiences. From endlessly refreshing Mexican lagers and sunny IPAs that transport us to warmer places, to the less-travelled roads of barrel-aged and wild fermentation ales, there's always a journey in the beer that keeps us curious about what's next.
We're all at the same long table (with tacos), and there's always room for one more.
VISIT OUR BREWERY WEBSITE AT CRUZBLANCA.COM >
Cruz Blanca Brewery & Taquería
904 West Randolph Street • Chicago, IL 60607 • 312-733-1975 • info@cruzblanca.com