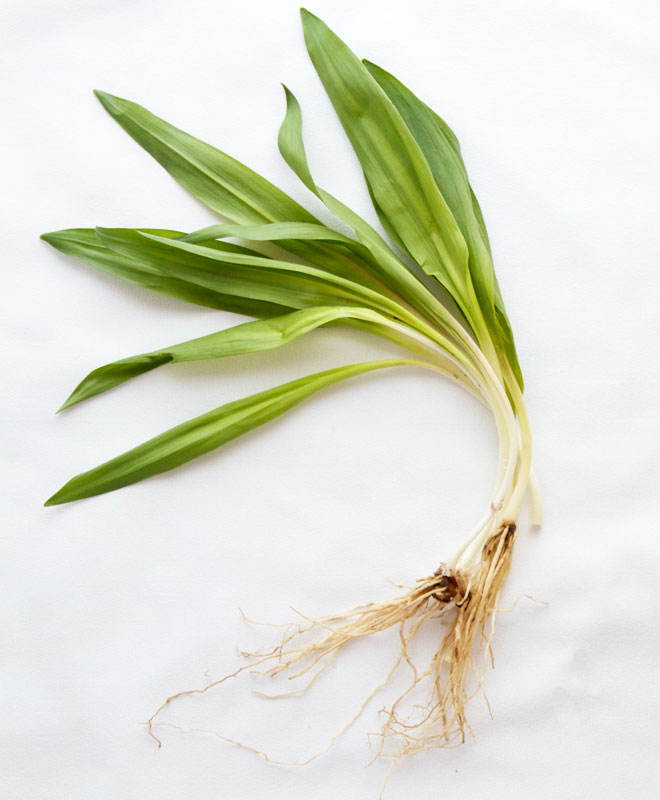 Here's a dirty secret of the food world: Ramps aren't actually that special. They're wild leeks (though these days they're also cultivated), and while, sure, they taste really good (like a slightly sweet, garlicky spring onion), it's not the ramps themselves that everybody freaks out about—it's what the ramps symbolize. And what they symbolize is the arrival of spring and the growing season, as ramps are the first vegetables to pop out of the ground.
That doesn't make us here at the test kitchen any less excited about them, especially after the winter we've had. We've been waiting for these suckers for weeks. And now that we've got our hands on this notoriously fleeting vegetable (they stick around only for 3 to 4 weeks), we're determined to keep them the best way we know how: by turning them into a mojo.
The mojo takes all of 20 minutes to throw together (see the recipe below), and it lasts the entire summer and well into fall. Your only burden is how to use it. For that, our chefs have some ideas:
Toss pasta with fresh diced heirloom tomatoes, a little basil, a little pasta water and a spoonful of mojo.—Jennifer Melendrez, Pastry Sous Chef

 

Use it as a spread for sandwiches—particularly grilled cheese.—Jim Ortiz, Special Events Chef
Add a bit more lime and use it to dress a salad of bitter greens such as radicchio, frisée, or kale and roasted vegetables such as carrots, or sunchokes.—Joel Ramirez, Topolobampo Sous Chef
Toss cooked shrimp in the mojo and serve with mango over rice.—Jennifer Jones, Pastry Chef Frontera Grill and Topolobampo
Spread the mojo on crusty bread and serve it with blue cheese and cured meat for an easy picnic item or appetizer.—Lisa Despres, Frontera Grill Sous Chef
Grill steaks seasoned with salt and pepper over high heat to get a nice char then spoon the mojo over the top .—Richard James, Frontera Grill Chef de Cuisine
Combine with mojo with sour cream and fresh chopped cilantro, spoon over a baked fish during the last few minutes.  When ready to serve spoon more of the mojo mixture over the top.—Alonso Sotelo, Xoco Sous Chef
Whisk in with eggs and bake into a Spanish Tortilla, use more mojo to make an aioli to serve on top .—Adrian Black, Xoco Sous Chef
Grill Halibut that has either been  basted with mojo and serve with grilled asparagus and grill roasted potatoes.  For the potatoes make a foil pouch and add a halved head of garlic, rock salt, olive oil and fresh thyme, and cook until tender.  To serve, spoon more ramp mojo over the fish.  .—Andres Padilla, Chef de Cuisine Topolobampo
SPRING RAMP MOJO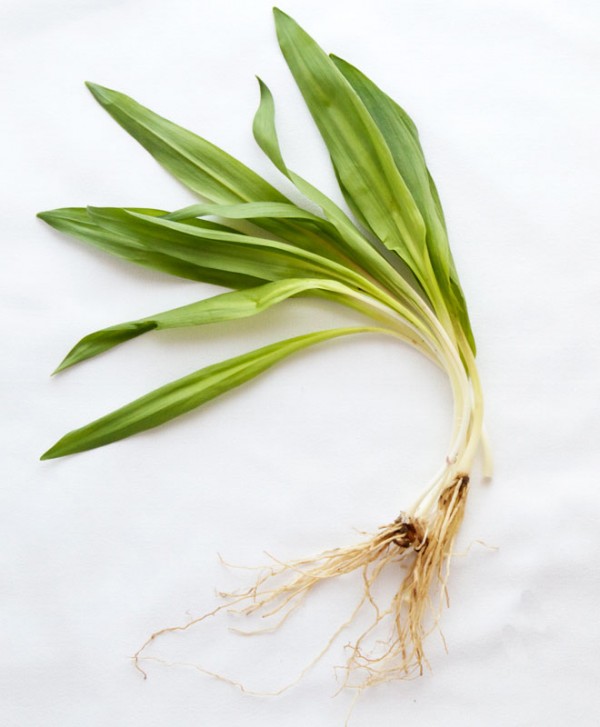 Simmering in olive oil with garlic takes ramps from a springtime delicacy to a year-round condiment.
Ingredients
2

cups

garlic cloves, peeled (from about 5 to 6 heads of garlic)

2

cups

good quality olive oil

3

bunches (about 8 oz)

spring ramps

6

tablespoons

fresh squeezed lime juice

Salt
Instructions
In the bowl of a food processor, finely chop the peeled garlic cloves.
Use a damp towel to gently wipe any dirt off the ramps. With a very sharp knife, slice the ramps across the grain of the bulb—this will protect the delicate herbs from discoloring and oxidizing as quickly. Finely dice both the whites and greens, keep them in separate bowls.
In a small (1- to 2-quart) saucepan set over medium-low heat, warm the olive oil. Add the chopped garlic and whites of the ramps and cook over medium-low until the garlic is soft and slightly toasted, 10 to 12 minutes. Add the ramp greens, lime juice, green chile and 1 1/2 teaspoons salt and let cook for another 2 to 3 minutes. Remove from the heat and let cool to room temperature. Cover and store in the refrigerator, where it will keep for up to 6 months.