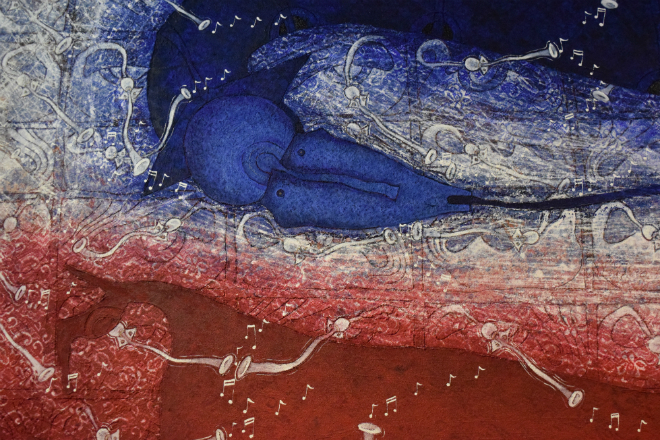 TIERRAS (Detail) Rolando Rojas (b. 1970)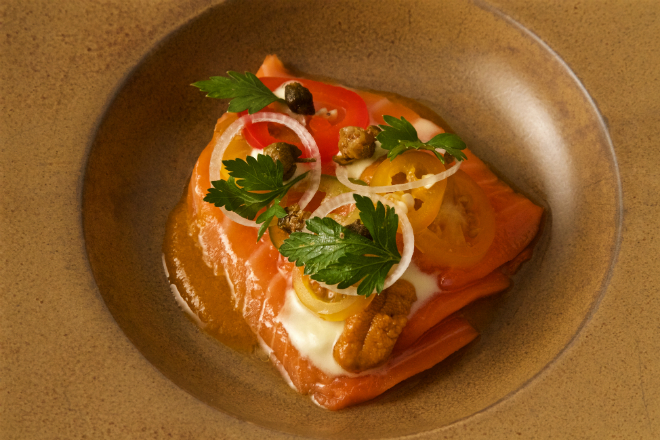 EXUBERANCE Wild Salmon, Veracruz Tsunami Alaskan king salmon, sea urchin, roiling flavors of Veracruz (tomatoes, jalapeños, capers, olive oil, herbs)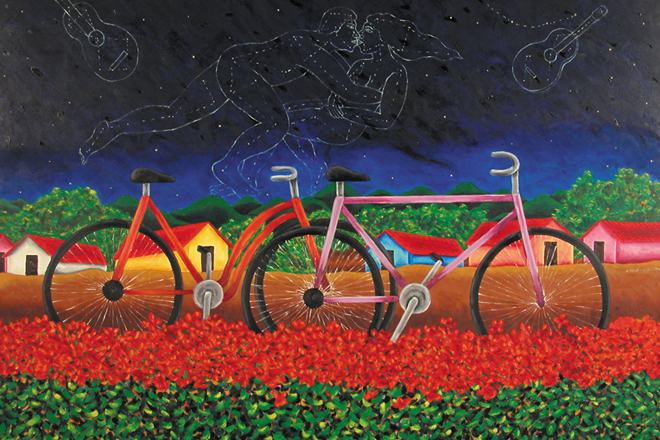 BICICLETAS Y CONSTELACIONES Enrique Flores (b. 1954)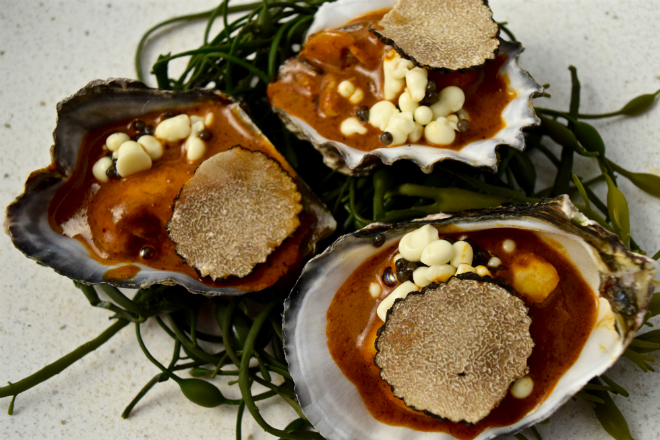 DESIRE Ostiones Cachondos Poached oysters (pasilla chile, truffle, black garlic), crema, creamy foie gras, paddlefish caviar, truffle slices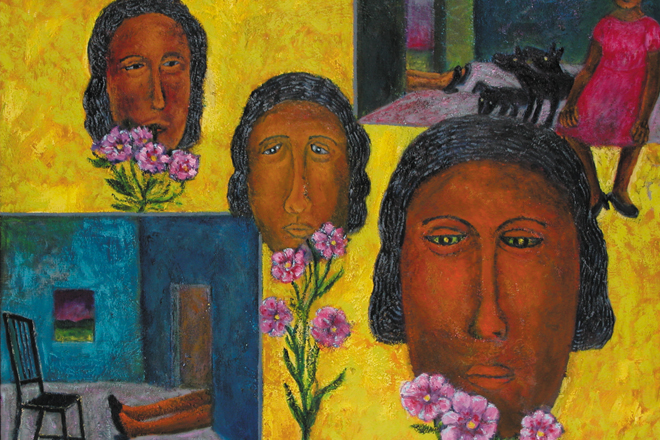 UNTITLED Rodolfo Morales (1925-2001)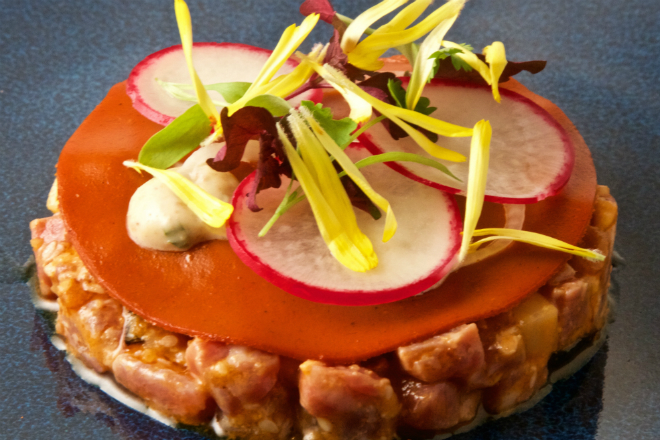 UNCERTAINTY Carnes Apache Tartares (ribeye cap, yellowfin tuna), east-west spice, citrus, nutty sesame salsa macha, kohlrabi crunch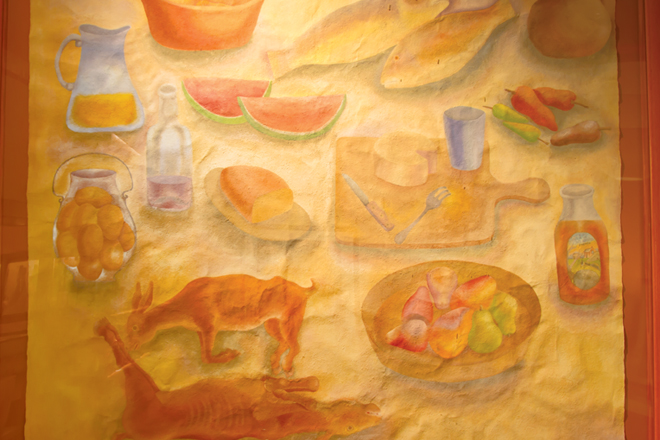 UNTITLED (Detail) Filemón Santiago (b. 1958)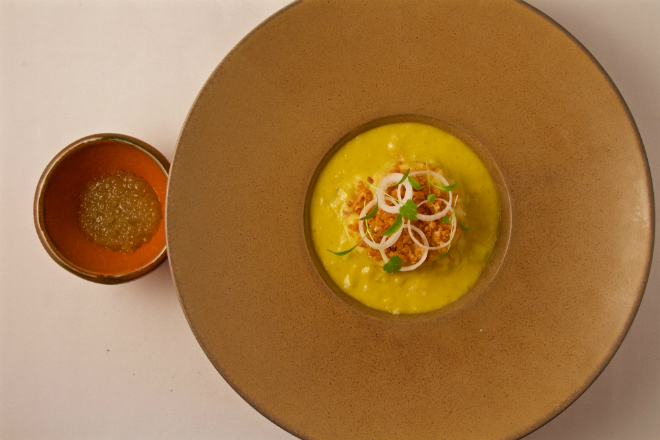 SERENITY Pastured Chicken, Squash Blossom Porridge Slow-cooked Gunthorp chicken, slow-cooked rice porridge infused with squash blossoms, crema & rich chicken stock, crispy chicken crumble, roasted serrano "salsa"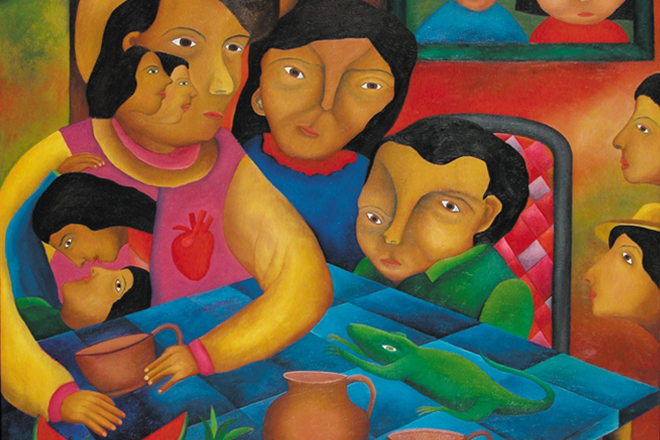 IGUANA IS EATEN IN THIS HOUSE (Detail) Román Andrade Llaguno (b. 1959)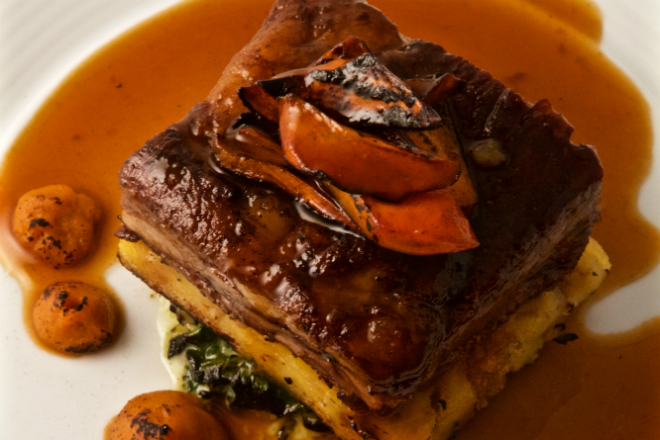 NOSTALGIA Am I in a 1960s French Restaurant? Braised Creekstone short rib, woodland mushroom bread pudding, creamy wild greens, white sweet potato, mole de olla (rich beef broth infused with guajillo chile & aromatics)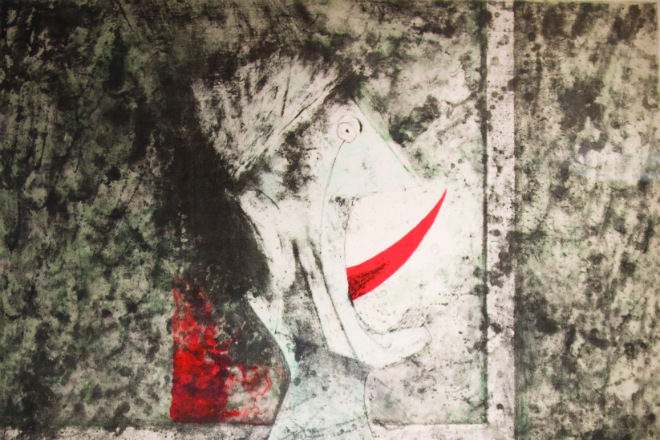 EL CRITO (DETAIL) Rufino Tamayo (1899-1991)
I think we can all agree: Food can make us feel good. It can make us feel comforted, too. Or nostalgic. Or giddy with pleasure and desire. Or even a little uncertain. Sometimes I feel surprised, even shocked, by what I taste. Art can evoke feelings, too, of course, whether it's in the form of a novel, a movie, a song or a painting.
I and the Topolo chefs invite you to taste the dishes we've created to evoke familiar feelings — exuberance, desire, uncertainty, serenity, nostalgia, betrayal, joy. Then reflect on paintings and lithographs we've chosen from our highly lauded collection of Mexican masters. We think you'll be pleased with the resonance.