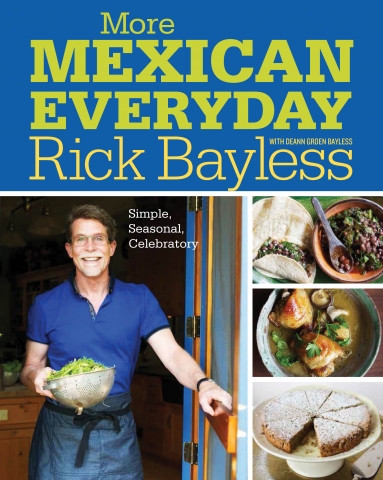 HUGE news here at Frontera.
The moment has finally arrived. "More Mexican Everyday: Simple, Seasonal, Celebratory," the ninth cookbook from Chef Rick Bayless, is available in stores nationwide.
The book is all about inspiring you fans of the kitchen to more freely cook for the sheer pleasure of it, rather than frantically checking (and re-checking) a recipe.
"This is home cooking at the next level up. This is the type of cooking I do when I have these ingredients," Bayless said.
You'll find chapters on go-to recipes to know by heart,  slow cookers, how-to's on using salsas and adobo to speed up weeknight cooking and expert guidance on substitutes and variations.
And there are vegetables. Tons of vegetables. Three dozen vegetable recipes detailed in brilliant, vivid color. Vegetable recipes that will animate every visit to your farmers' market or grocery store.
(Don't worry — there are plenty of desserts too.)
We're incredibly proud of the latest book, and we again hope it helps bring your family and friends to the table.
The book can be all yours for $35 by placing an order at this website, visiting your favorite local bookstore or online retailer, or stopping into Frontera Grill.