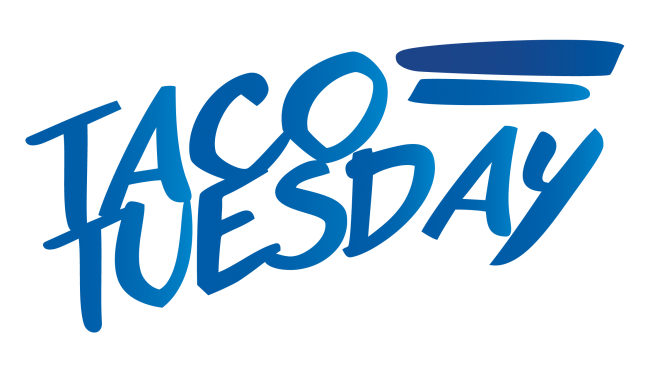 For me, persimmons are one of those under-the-radar wonders of the fall harvest.
Mild, beguiling sweet, they're a staple on the late-fall dessert menus of our Chicago restaurants. Here, though, we're taking a turn for the savory — I think you'll find them a fun, fruity compliment to the smoky butterflied pork.
When shopping for persimmons, here's an important caveat: Unless you're working with a perfectly ripe hachiya variety (those are the acorn-shaped ones), you'll be left with an unwelcome astringent flavor. Instead, look for the fuyu variety, which resemble an orange tomato and are consistently sweet.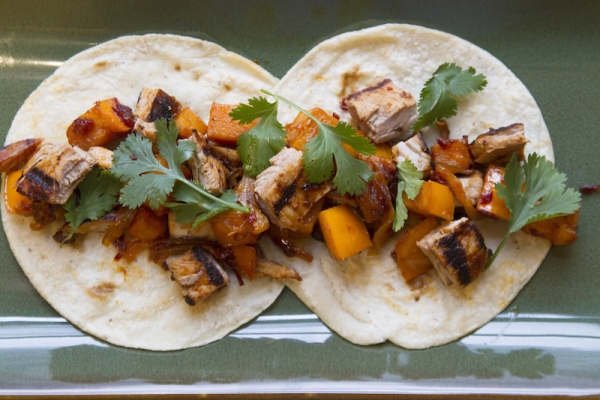 Ingredients
1

can (7.5 ounces)

chipotle chiles en adobo

1

whole

pork tenderloin, butterflied

Canola oil

1/2

medium

white onion, sliced 1/4 inch thick

3

persimmons, cut into 1/2 inch pieces

1

teaspoon

salt

1

teaspoon

sugar

Cilantro, for garnish
Instructions
Pour the whole can of chiles en adobo into a small food processor or blender and blend until smooth.
To butterfly the pork tenderloin, place the meat on a cutting board. Using a sharp knife, cut through the long side of the tenderloin, taking care not to cut all the way through. Fold open the meat and with a meat mallet or rolling pin, pound the pork to a thickness of about 1/2 inch.
Brush about 1 tablespoon of the pureéd chipotle on one side of the tenderloin. Add a drizzle of the oil atop the pork and continue brushing to incorporate. Place the meat, marinade side down, on a medium hot grill pan. Brush the marinade on the top side of the pork, again with a little drizzle of the oil.
In a large (10-inch) skillet, add the onions and cook, stirring regularly, until richly browned and sweet, 8 or 9 minutes. Add persimmons and cook until soft, about 7 or 8 more minutes. Add the salt, sugar and about 1 tablespoon of the chiles en adobo marinade and stir to combine.
Cut the finished pork into small pieces and add to the skillet. Scoop the mixture into warm tortillas and garnish with cilantro.