We believe that a restaurant community's vitality is entirely dependent upon having fresh local produce.  Restaurants and other business joining in partnership with small, sustainable farms increases local crop diversity, stabilizes farm communities, and prevents the economic, ecological and demographic decline caused by industrialized, mechanized farming.
We are proud to say we work with the following suppliers: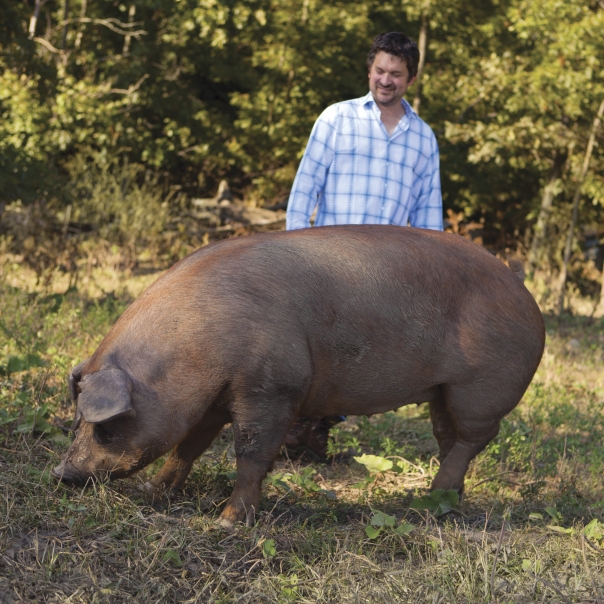 A fourth-generation hog farm, Gunthorp Farms in LaGrange, Ind. one of the nation's only small pork and poultry farms to raise animals on pasture and operate a USDA-inspected on-farm processing plant. The partnership between Chef Rick Bayless and farmer Greg Gunthorp dates back decades, and is widely hailed as a sustainable model for the farm-restaurant supply chain. Our other responsibly raised meat suppliers include:
D & S Meats
Chicago Game & Gourmet Company
Artisan Specialty Foods
D'Artagnan, LLC
Neesvig's Inc
A longtime farming partner, Nichols Farm & Orchard grows 1,000 different fruits and vegetables on the Nichols' family's 300-acre farm in Marengo, Ill. The farm includes a distribution center with winter greenhouses, the entire facility powered by geothermal and solar energy. Other produce and grocery sources include:
Francisco's Produce Corp
Chicago Local Foods, LLC
Tortilleria
La Fournette, LLC
Artisan Specialty Foods
Three Sisters Garden
Down at the Farms
Snug Haven
Mushroom Mike, LLC
Tekla
Atlantic Cocoa Company
Chef's Warehouse Midwest, LLC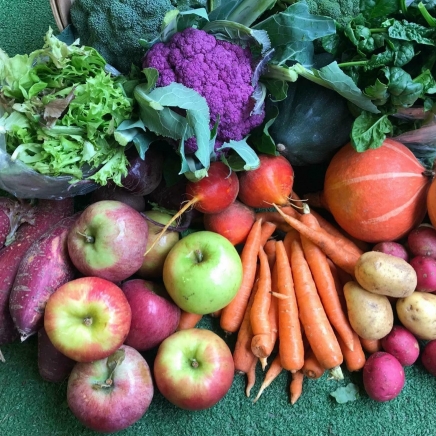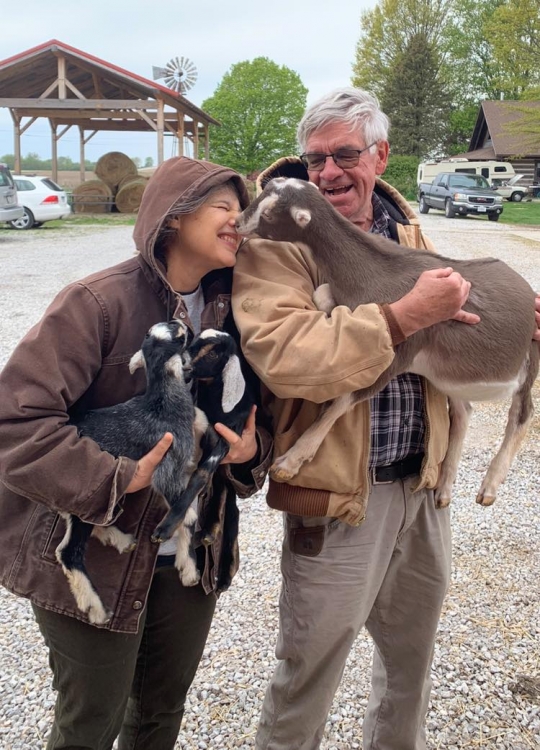 Leslie Cooperband and Wes Jarrell at downstate Prairie Fruits Farm & Creamery have been longtime suppliers of their top-quality farmstead goat cheeses, made right there on their Champaign, Ill. farm (where they also host incredible farm dinners). Here's a look at our other dairy suppliers:
Kalona SuperNatural
Little Farm on the Prairie
Meadow Valley Farm Cheese
Kilgus Dairy
Service Dairy
From the sea to our tables. We salute the fishermen and fishmongers who work to bring our guests amazingly fresh and sustainability harvested seafood. They include:
Seafood Merchants
Supreme Lobster & Seafood Co.
Triar
Regalis Chicago, LLC
TriMark
Fortune Fish & Gourmet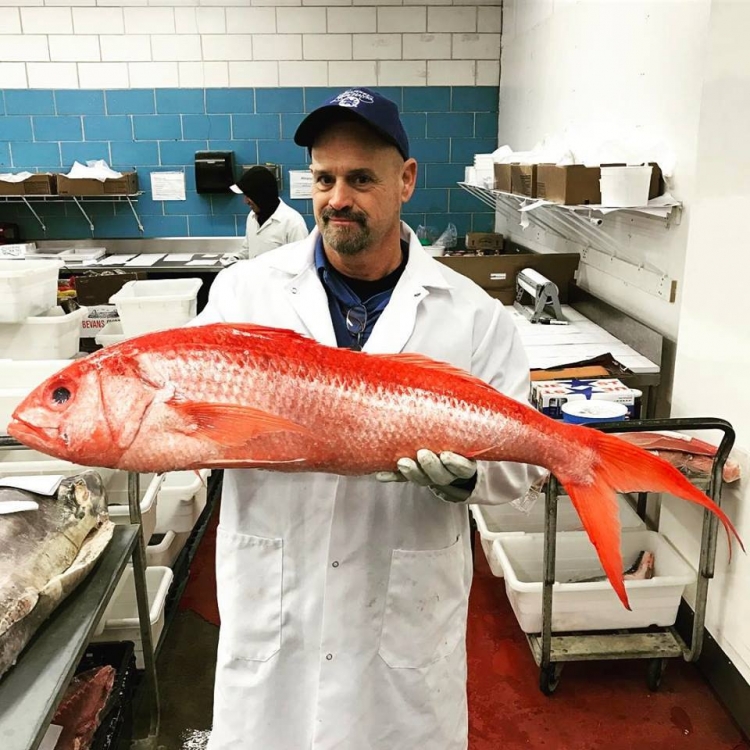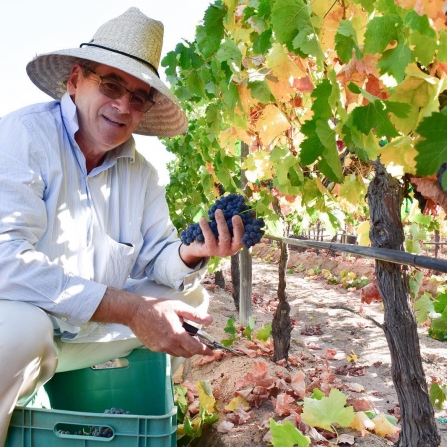 We work with the finest winemakers, distillers and brewers we know. But the work doesn't end in the vineyards and breweries. We rely on an expansive network of distributors and suppliers to bring our favorite products into the restaurants.
Breakthru Beverage Illinois, LLC
Heritage Wine Cellars
Southern Glazer's Wine & Spirits, LLC
Momentum Beverage Team
Tenzing Wine & Spirits Co.
Chicagoland Beverage
Chicago Beverage Systems
Maverick Wine Co.
Winebow
Bodin Street Wines & Spirits, LLC
Connoisseur Wines
Cream Wine Co.
Windy City Distribution Company
H2Vino
Hobert Houde Wines LLC
Louis Glunz
BC Merchants
Stellar Beverage, LLC
T. Elenteny Imports
Pure Wine